There have been quite a few of major changes since my last update on IndieDB. I'd like to highlight a few of the major ones before I discuss what is left before Spoxel hits it's Alpha milestone.
One of the big spell change involves how you acquire different rune types that you can then use to craft new and powerful spells. Originally, you would find runes in dungeons that you could then consume to learn a random spell rune that you haven't unlocked yet. This worked okay, but it lead to problems where you would get advanced runes early on that you couldn't use or you wouldn't discover basic runes that you should have access to because of RNG. As a result, I implemented a spell rune research system. Most of the runes can now be researched by crafting a spell research station and selecting what runes you want to research.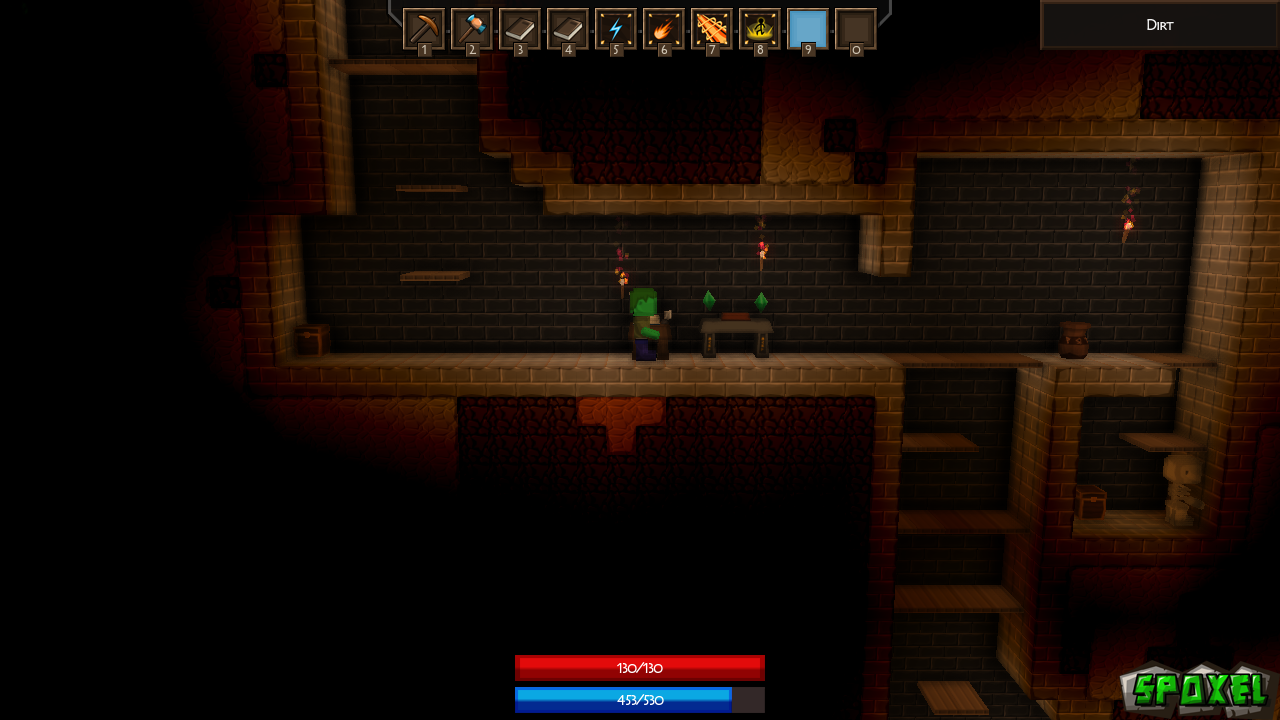 I've also been working on new enemies and new enemy types such as the new imp mob type. There is a variant called the Pyro Imp that has a bit of an explosive personality.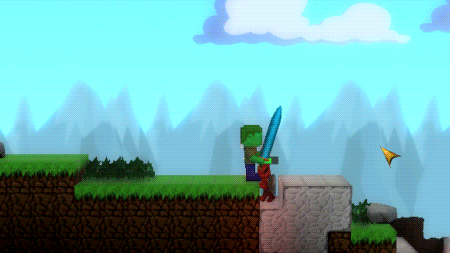 Since I've spent so much of my time focused on the spell system in Spoxel, I decided to spend some time working on the melee system in order to start fleshing it out. My first stop was to work on the advanced crafting window which you can see below.
All advanced weapons are built using different materials that affect their attacks, stats, and abilities. Currently, there are swords, greatswords, katanas, and hammers in the game. There are several more weapon's types planned but not yet implemented. One of the new hammer abilities I added is below.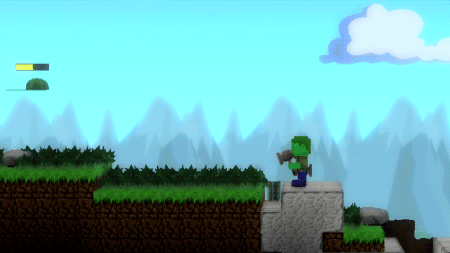 The look of the crafted weapon will depend on what parts you use. Most of the parts will be craftable, however, there will also be a number hidden away in dungeon loot for adventurous characters to find.
I've also been busy fleshing out the content adding new things like picture frames and new hair styles.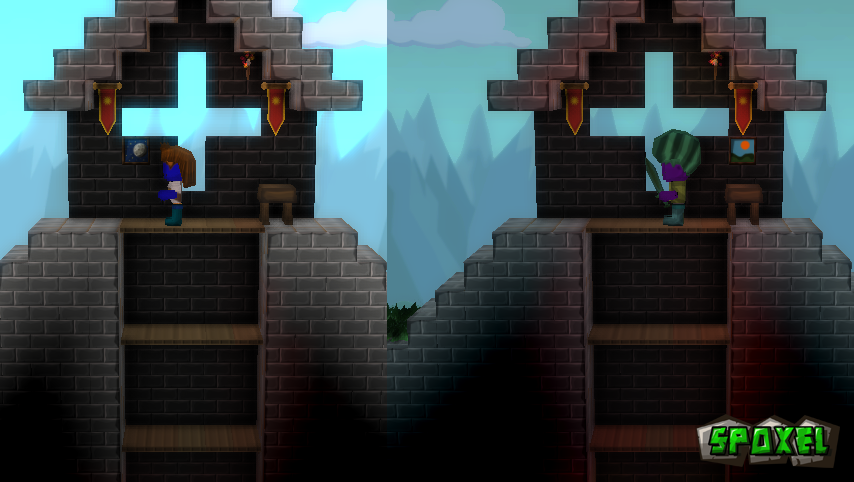 One of the major engine related changes was to allow blocks to have animations. This also involved a rewrite to the liquid system so it now supports multiple liquid types and liquid interactions.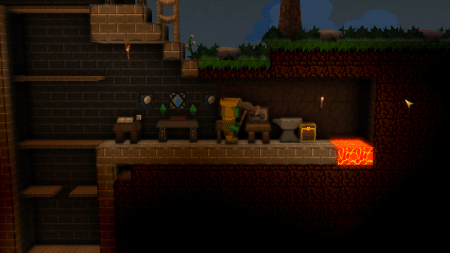 I've put together a final burn down list on the remaining tasks before Spoxel reaches Alpha. Most of the tasks left on that list are bugs. The last gameplay related change is a pass on the ranged weapon system. I have a lot of cool ideas and abilities I'm looking forward to sharing with you in the next update. With any luck the next post will include a new trailer for Spoxel's alpha status.