We now have a working alpha for PC, Mac, and Linux! You can get your hands on it below. Cthulhu wills it.
Official Demo Page
We will be updating the Alpha frequently with new content, variants, and bug fixes! Be sure to send feedback to machinesinmotion@gmail.com and stay tuned for more updates! Until then, we just wanted to thank you for all your support! Keep spreading the word and being amazing!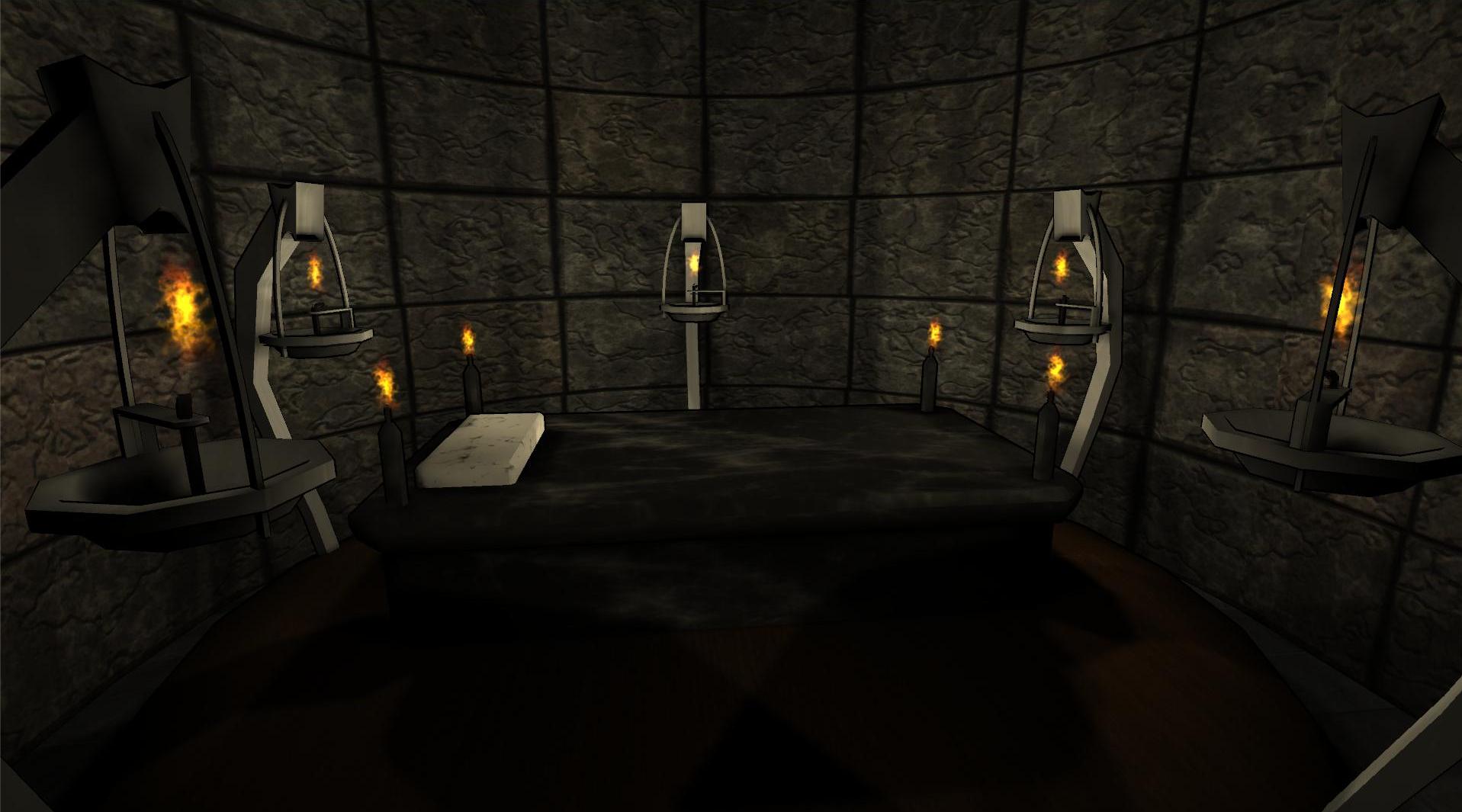 Finally, we would like to end with some Alpha FAQs. Please read them if you've ever wondered what an alpha is, what the difference is between it and a beta, or about any other common alpha questions!
Alpha FAQs
So this is the whole game right? 100% AAA Quality GOTY? All several thousand lines of estimated dialogue complete?
Sadly, no. Our alpha demo (by the very definition of the term) is not close to what will be the final version of the game. The story is (currently) limited to the smallest subset of our content as possible so players can see that there is variance in even the smallest fraction of the content.
What?! This is rubbish! Why isn't the game done, posers?
We started our Kickstarter in the alpha phase because if we can't generate enough community interest (and funding!), we can't continue dedicating the time of a full time job to this project. We predict nine months of development left should this campaign be successful. Putting in those nine months before the Kickstarter would have done two things: 1) Possibly have wasted time creating a game no one wants to play (if you're going to fail, fail quickly), and 2) We would be receiving funding at the least crucial time. There is a lot we could do to improve the quality of this project with proper software and more contractors, but what good would funding be if we were already at the end anyway?
So what is the point of an Alpha, then?
Traditionally, alpha versions of products are used for in-house testing. Meaning, if we were already a well-established game developer, we wouldn't be showing this to you; we'd be playtesting it ourselves to find bugs, areas of improvement, and the like. However, we feel it is our responsibility to show backers exactly where we are in development. We want to show you the risky procedural story generation tech, we want to show you procedurally generated maps, and we want to put something in your hands that not only you can play, but that you can provide feedback for. Basically, we want Machines in Motion to be a fishbowl that you can look into and see where we are every step of the way. You're going to see everything we see: the hilarious bugs, the frightening events, and the procedural maps all in their alpha stages.
Will your final product look like this?
No. Every game in the market from AAA titles to indie one hit wonders has had an alpha stage. A beautiful place where the lighting is bad, the monsters twirl through walls, and the dialogue makes you suffer through an endless, though hysterical loop (we just fixed one of those!). Rest assured, given nine more months of development The Kingsport Cases will be pretty polished. We're done with the pre-production stuff like writing our story engine and figuring out monster pathfinding on procedurally generated maps with tight corridors (not super duper fun). Now it's on to content and polish, content and polish, content and polish. And bug fixes.
Can you actually turn this into a complete game? I thought games were just born beautiful. Maybe this is an ugly baby I shouldn't associate with.
That's fine if you feel that way, but when Kingsport becomes the Robert Downey Jr. of games don't come crawling back to Cthulhu. He'll probably just eat you. On a (much) more serious note: yes, we can turn this into a complete game. Games take work and games take time. That's why we're running our Kickstarter campaign, to get the resources necessary to push this product to the finish line.And don't forget to check out our Kickstarter. Without funding, we can't make this game everything it can be.

Thanks for your interest and we can't wait to hear your feedback on our ugly little baby!