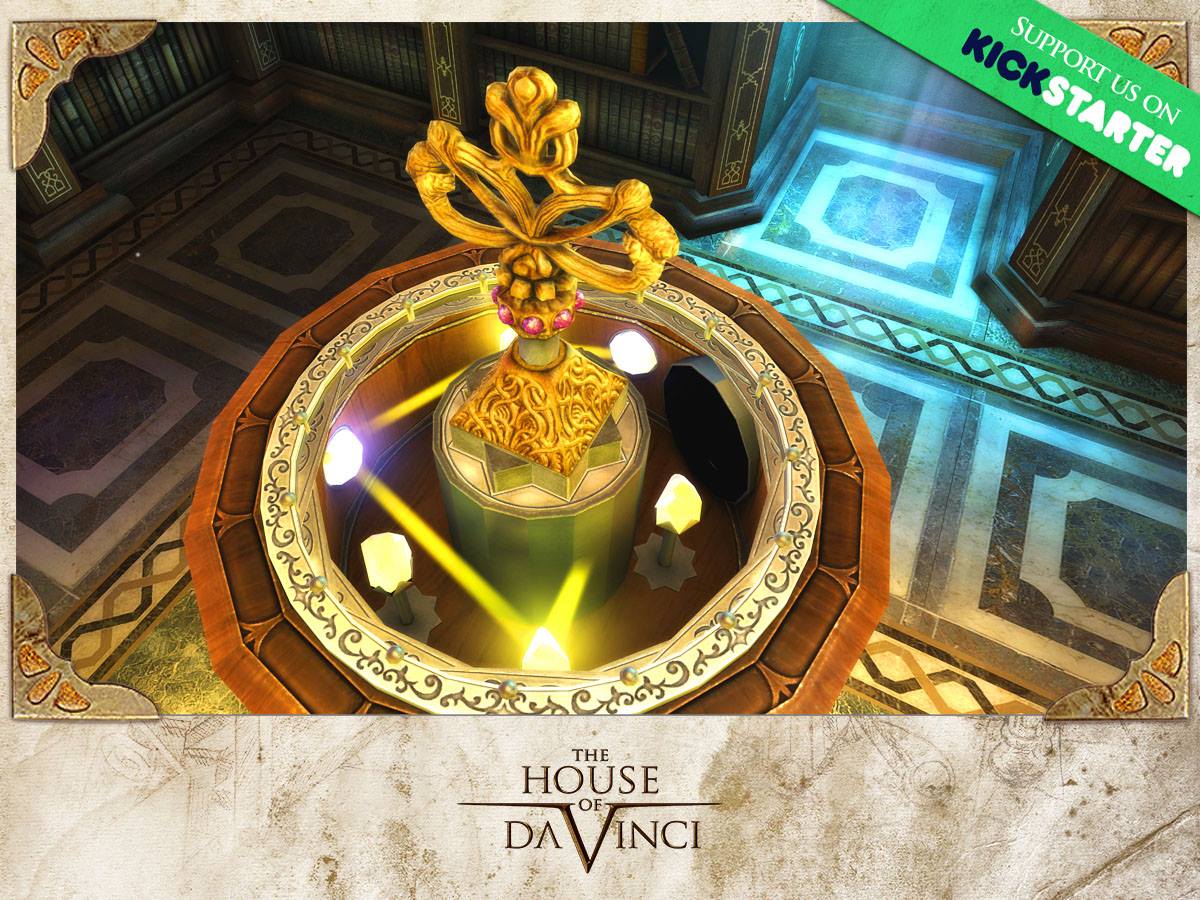 Currently, The House of Da Vinci is 54 % funded on Kickstarter with more than 16 000 USD raised. As a thank you for the fans and backers, the game developer, Blue Brain Games, published several brand new screenshots from Da Vinci's house. With challenging and great looking puzzles on one hand and historically accurate storyline on the other, there is no doubt this game will set a new benchmark in 3D puzzle games category. However, the game still needs community support on Kickstarter - pledge now and get special rewards.
What is The House of Da Vinci?
The House of Da Vinci is a unique 3D hands-on puzzle adventure game, set in the exact time and place where the world's greatest inventor lived and worked: the city of Florence in the year 1506. The game focuses heavily on both its storytelling aspects and the authenticity of its placement. "We wanted to make a puzzle game that spins around a powerful story, not just about solving ingenious puzzles that get repetitive after the first level or so," says Peter Kubek, the team's Dungeon Master. Just a few seconds in, players find themselves in Leonardo's library, wondering what could have happened to their master: did one of his legendary inventions somehow go haywire? Or are shadowy assassins from the Church responsible? And so, a quest to find the truth begins.