Hello, everyone! How have you been? Fancy a cup of tea? Well, let us put the kettle on and talk to you about the past couple of weeks.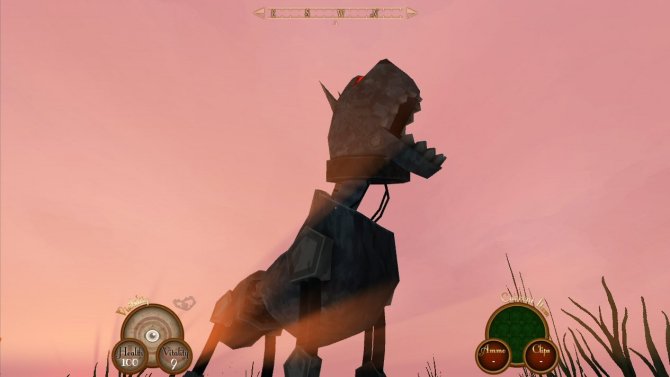 While all the basic systems of the game are now in, we're now refining those and adding the rest of the NPCs. We've recently been able to add working hounds to the game. This is something we've wanted to put in from very early on (it was the second character model we had made after the Hunter) but we've been working on getting the Hunters more or less finished before we implemented their faithful companions (of death).
The Hounds are like supplementary NPCs for the Hunters themselves. They choose a master from the array of Hunters on the island when they spawn, and then follow them around in suitably loyal doggy fashion. Functionally, they act as a sort of sense-extender for the Hunters, ranging out around the Hunter squad with keener eyes and ears.
Like the Hunters themselves if the dogs hear something odd they will investigate the sound, searching around its origin for a time until they either find the source or get bored and return to heel. If they spot the player they immediately head toward them and begin barking. This barking in turn creates noise which attracts the Hunters and it's this mechanism that draws the Hunters into the chase.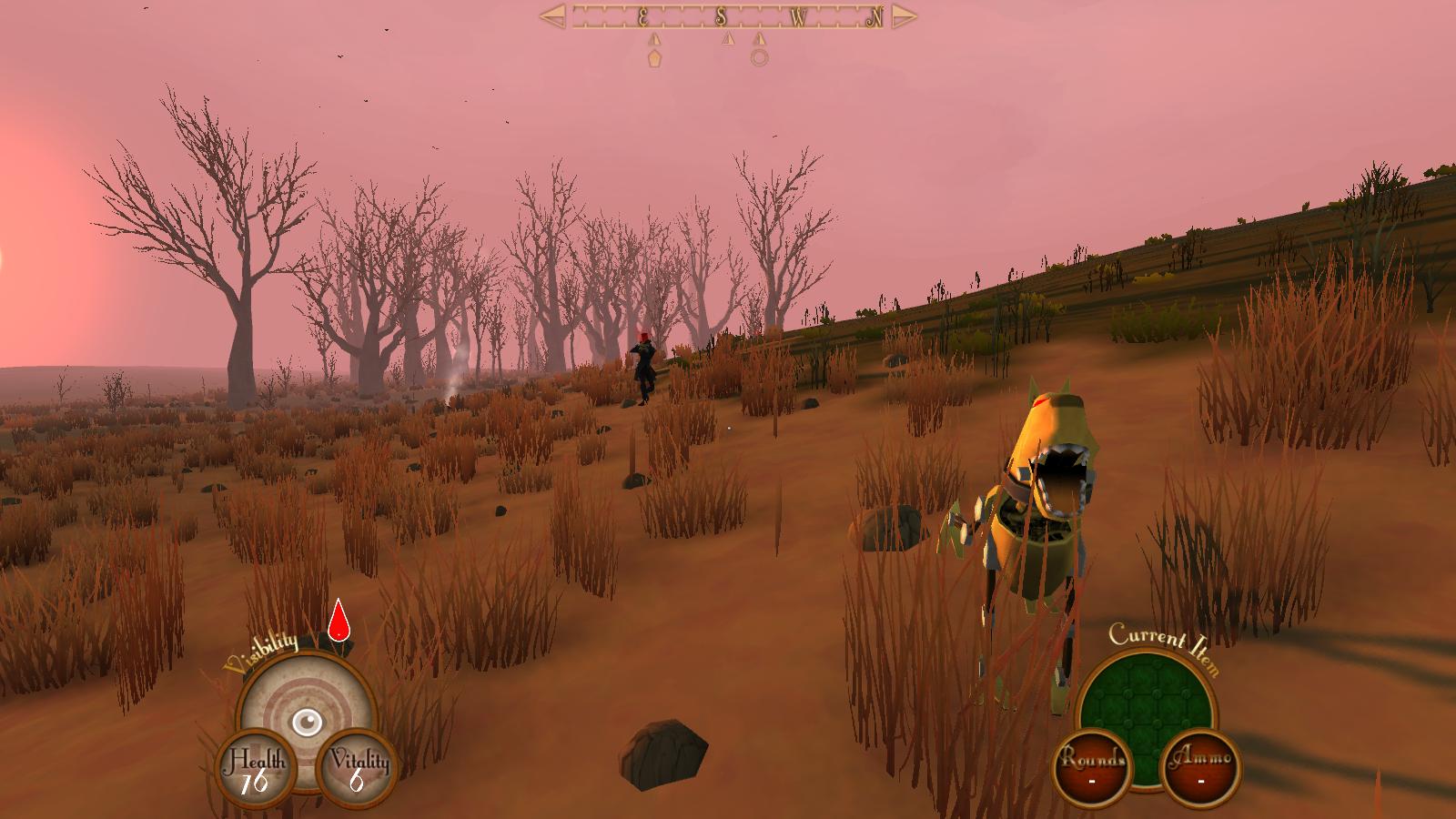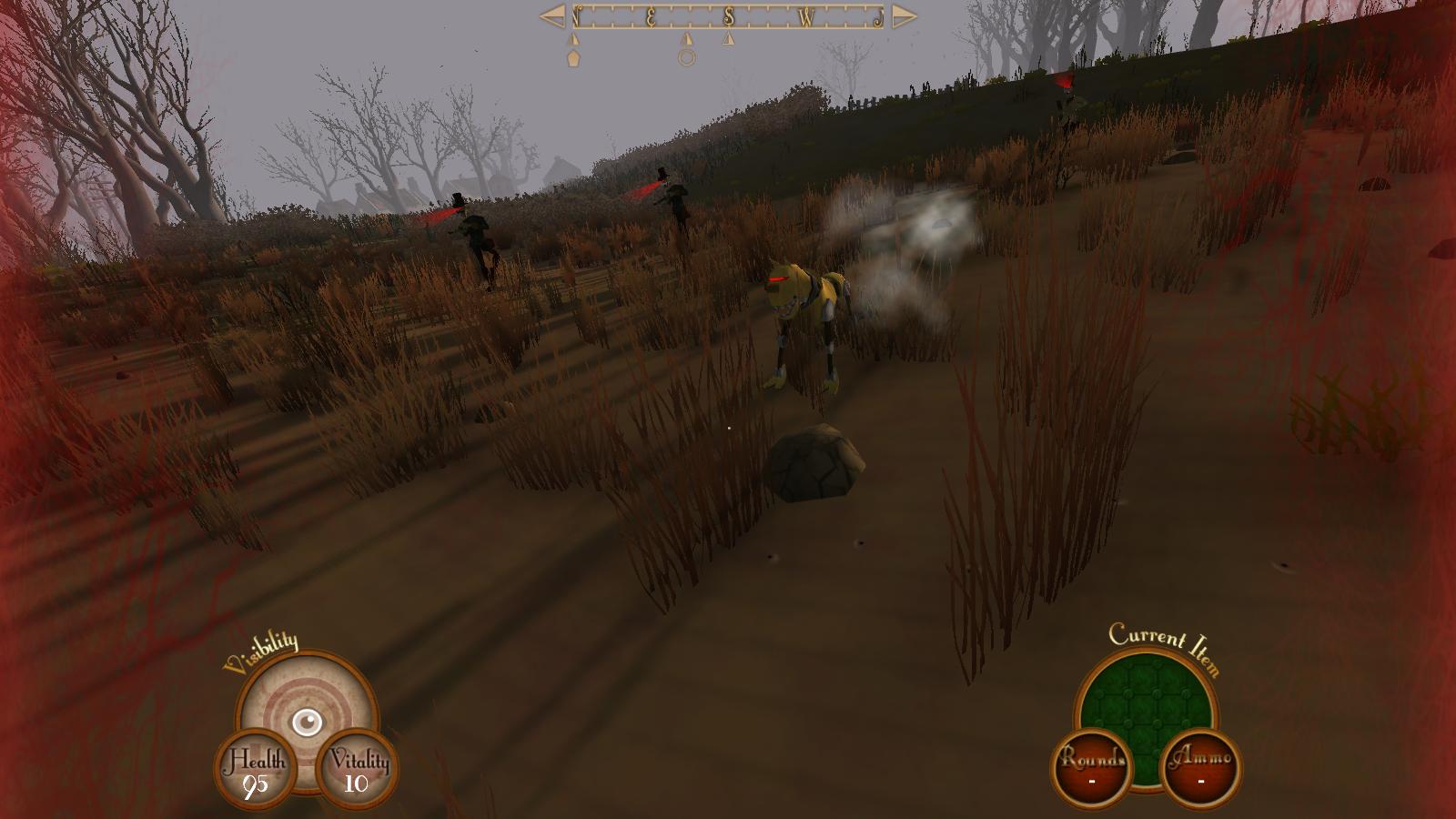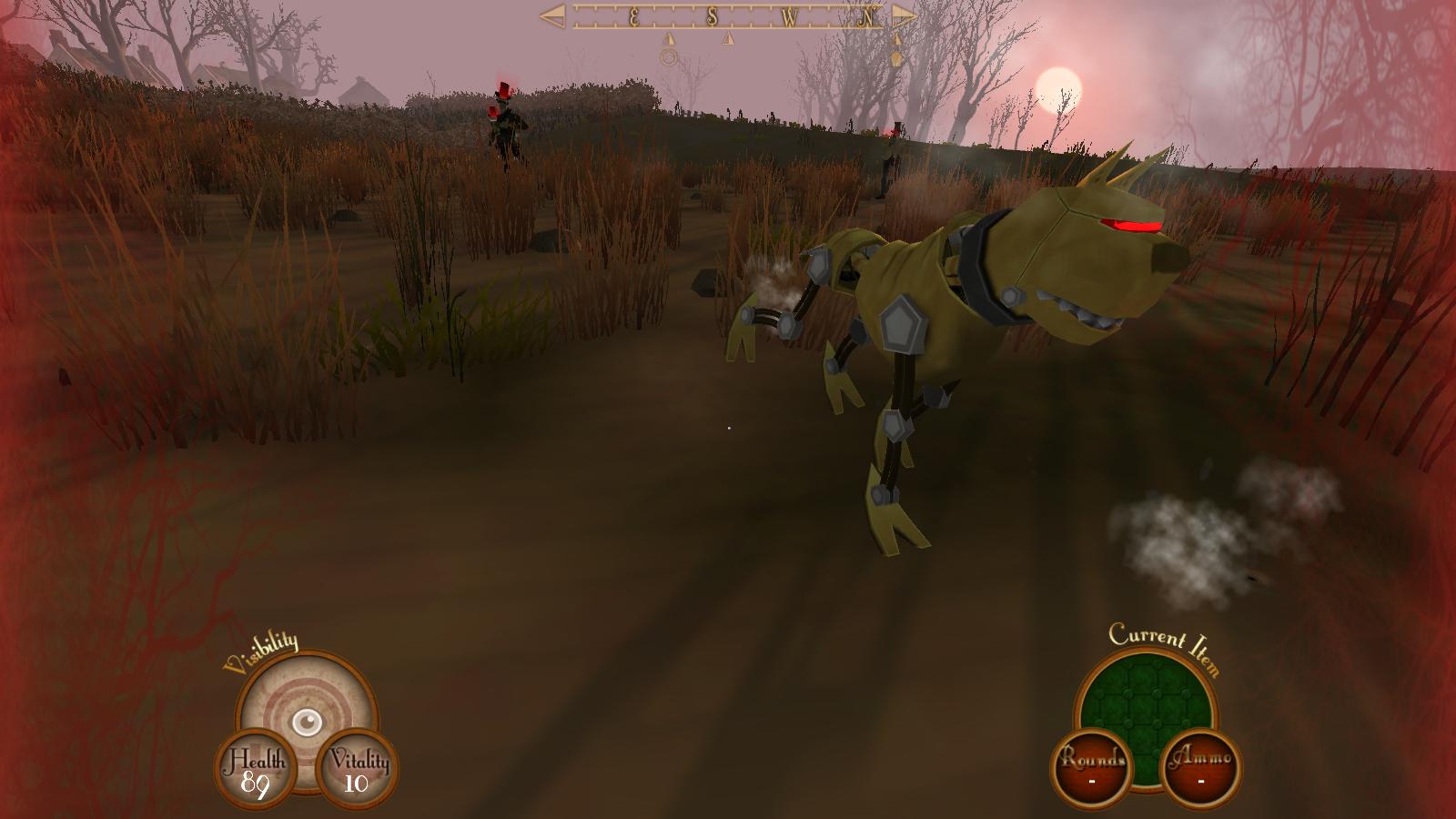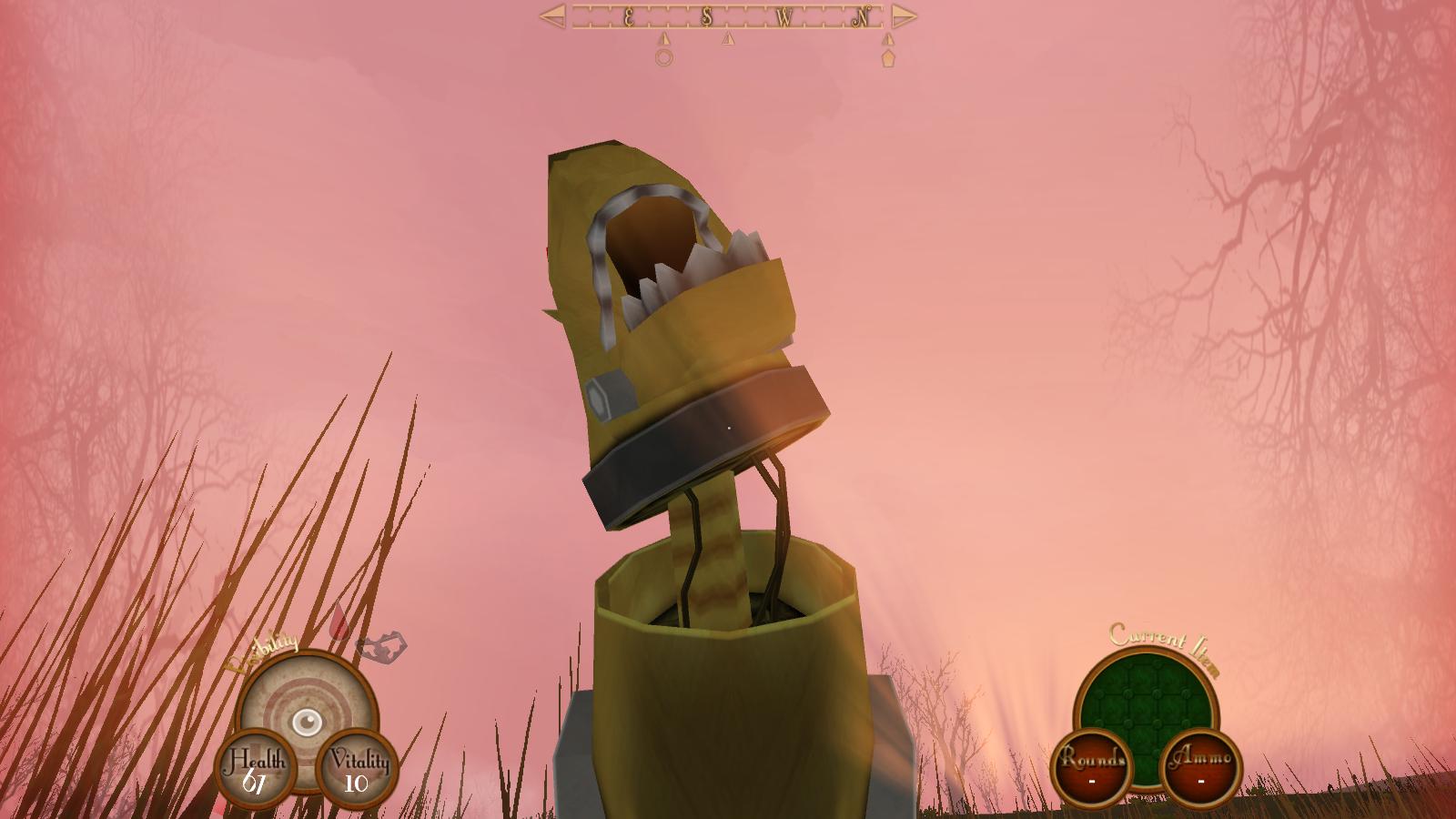 Now, Hunters, when simply searching for the player, are SLOWER than the player, which means that if they're not actively chasing you, you can outrun them. Hunters can just about keep pace if they CAN see you (in between the breaks in line of sight and pausing to fire!), but the dogs are much faster in this attacking state and so will eventually catch you. You can of course outsmart them by breaking line of sight and so on, but in a flat race on open ground they WILL catch you. If this happens they don't actually do a great deal of damage. Instead they pounce on you, pinning you to the floor for a period of time, barking all the while. This allows any searching Hunters to arrive at the scene of the disturbance and... well... you get the picture... It's one with blood in. And shotgun pellets. Initially we wanted the hounds to leap at you in the last few feet, giving the player a chance to dodge this attack, but we discovered a Xeno's paradox when trying to calculate the positions of the player relative to the pounce target.
Essentially, we'd have had to make the the leaping dog curve in mid-air to keep track of the moving player or else the dog would NEVER hit so long as the player kept moving. We didn't want to have super-dogs that can turn in mid air so this has now been revised to a simple proximity check. If the dogs get close enough, they pin you. In practice this works basically the same as planned and has no real impact on play, but it's interesting how issues like these arise and how a design has to accommodate them.
The hound adds a lot to the way the game plays: you are going to want to be particularly careful of a hunting party with robo-hounds as part of their number, and listening out for barks is a good way of knowing there's trouble nearby. That's true of hunters, too, and they chatter with each other about tea and taxes when they're patrolling, giving you additional warning of their approach. You'll need it, too, because they're lethally smart when they get close.
You may also notice a new red light emanating from the Hunter's eye visor. Some recent feedback from close allies outside Big Robot alerted us to the possibility that our automatic gentlemen may be a little hard to spot in our lovely procedural landscapes. We're not sure about this yet, as we ourselves have become quite well attuned to spotting bots in the mist. At the moment we've added cones of light which help draw the eye and are considering having these as an option in Easy mode. They are actually more subtle in action than they can appear in these shots and they fade out as you get closer too. We're still not sure but it's certainly something we'll let more people play with and give us feedback. It'll probably end up as an optional thing.