+ New sound system
+ Added a couple of sounds
+ Added new enemy "Havok"
+ Rework ship equipment manager
+ Two new levels
+ Implemented language system (thinking of multi language support)
+ Added allot of details to particles systems (weapons & projectiles)
+ Reworked and added parts to the mission manager

And, like i mentioned before on Facebook, the next step is going into alpha version and do a first serious round of testing. By the end of next week everything should be put together. You then can start a new game, equip your ship, fly the complete first level and defeat the BOSS... or maybe not! ;D

Have a nice day!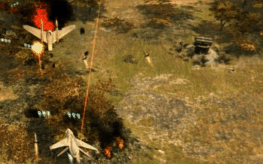 (low gif image quality to fit filesize)