The player will start of in his base in each stage and will have to complete a certain task like escaping the city, destroying a particular building or surviving a number of rounds.
In order to complete these tasks the player will have to move within the town, always searching for the supplies needed. Whenever you conquer a building, you might attract some unwanted attention and get into battle. If you survive the battle you will be rewarded depending on the building you conquered: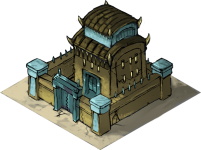 This is the Base where you start off. If it gets destroyed you lose the game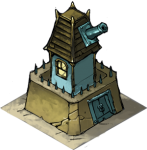 This is the Tower. It provides additional health to your base. This is the only way to improve your base's condition!

This is the Gadget Store. It has important tools to help your Hunters earn more Exp from their actions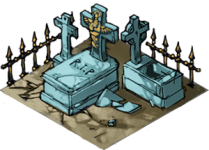 This is the Graveyard. You can send Hunters here to train, but be careful because if you get caught in a battle they wont be able to help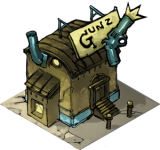 Here is the Gun Store. Which is obviously full of guns for your hunters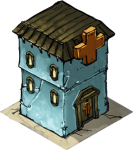 And here we got the Hospital. Here the Hunters will be able to get healed. Remember that if you lose a Hunter he is gone forever! So be prepared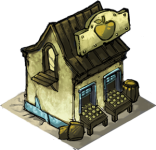 We also got the Market. The market defines how fast your Hunters get tired. They can't fight forever! Once they are out of Energy points they will have to rest for a few rounds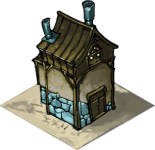 And finally we got the House. Here you will be finding your most valouble resource. Hunters! Hunters will have a variety of stats and Classes. You will have to train them and manage them well because they are the last hope of humanity.
We hope you like our first designs! And we will soon provide more information on our developement. Happy Hunting!