Help alpha test Colonies! Join the fun here!
I needed to add a bit more exploration in Colonies. Sure, it's already fun making trade routes and exploring the land to find a perfect place to settle, but I wanted to add more! Exploration in any game is the key to successful foraging and adventure.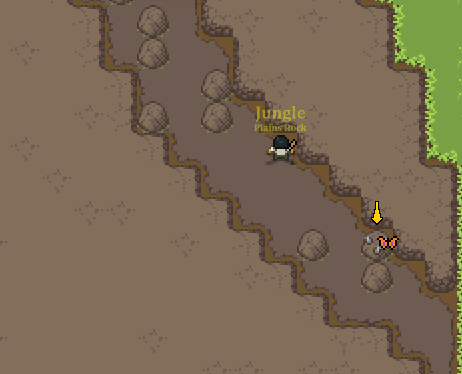 Before exploring, it's probably best to know about the nasty wolf packs which lurk the dark corners of the map. They'll attack in groups, chase you around your village, and torment everyone nearby! Deer attack in groups as well, but they'll leave you alone as long as you don't hurt them.
After people started fishing out of buckets (I kid you not, they actually fished out of buckets), I needed to find a way to stop the madness. Terraforming is good and all, but when unlimited fish start swimming in your buckets... well... it becomes too easy. I couldn't let that happen.
My solution? Fishing nodes. Fishing nodes spawn in the oceans and rivers of Colonies and are limited to 1 type of fish each. Once the node is fished out, there are no more fish in the area (until they choose to return of course). You'll know when you see a fishing node when fish start flopping out of the water next to you.

Oh yeah. I didn't stop there.
3 rare types of gems (rubies, emeralds, and diamonds) spawn on the floors of caves. However, they are extremely rare (unlike the trolls who want to eat you). There are no uses for them yet, although they'll be heavily prized after the next update (hint hint).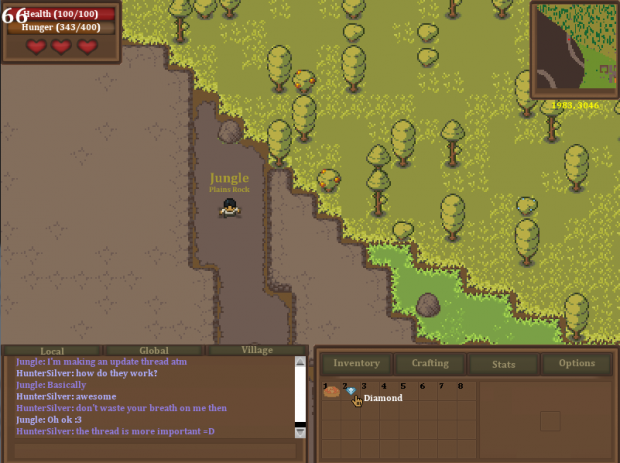 On a completely unrelated note, I redid furnaces to allow for multiple ore smelting/cooking at once. Long gone are the days of tending to your valuable ores (although you still may want to protect them from angry players).