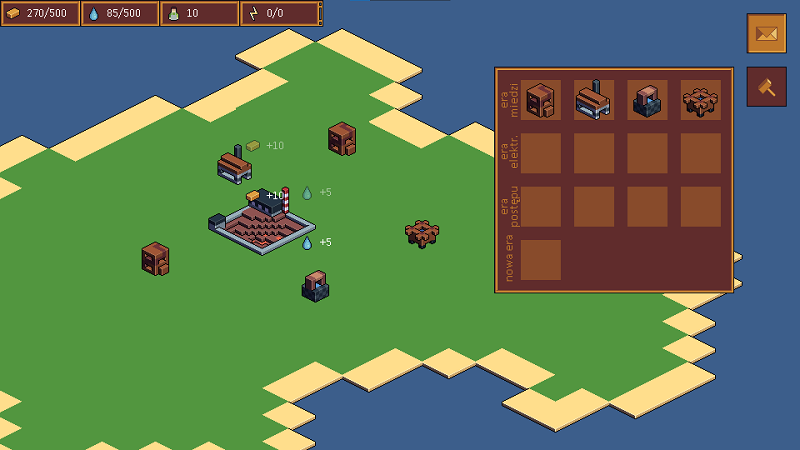 Everything has a beginning and every effect has a cause. The linearity of life, the principle of interaction and all that blah, blah, blah. Sounds philosophical? Maybe, but that's the reality. And in the case of Flooded - in retrospect - I was not expecting what the future was about to bring me.
How did it all start?
I love creating games, and one of the best options for making one from A to Z are all kinds of game jams. This is a good opportunity to test your skills and knowledge of tools, as well as meet many people from the industry.

However, in order to discover new horizons, I assumed that I would try something different for every event of this type - after all, the market is flooded with game genres. The idea for what you know today as "Flooded" was born during Miedź Jam 2021. The theme of the game jam was "The Future is Copper" ("miedz" means "copper" in Polish).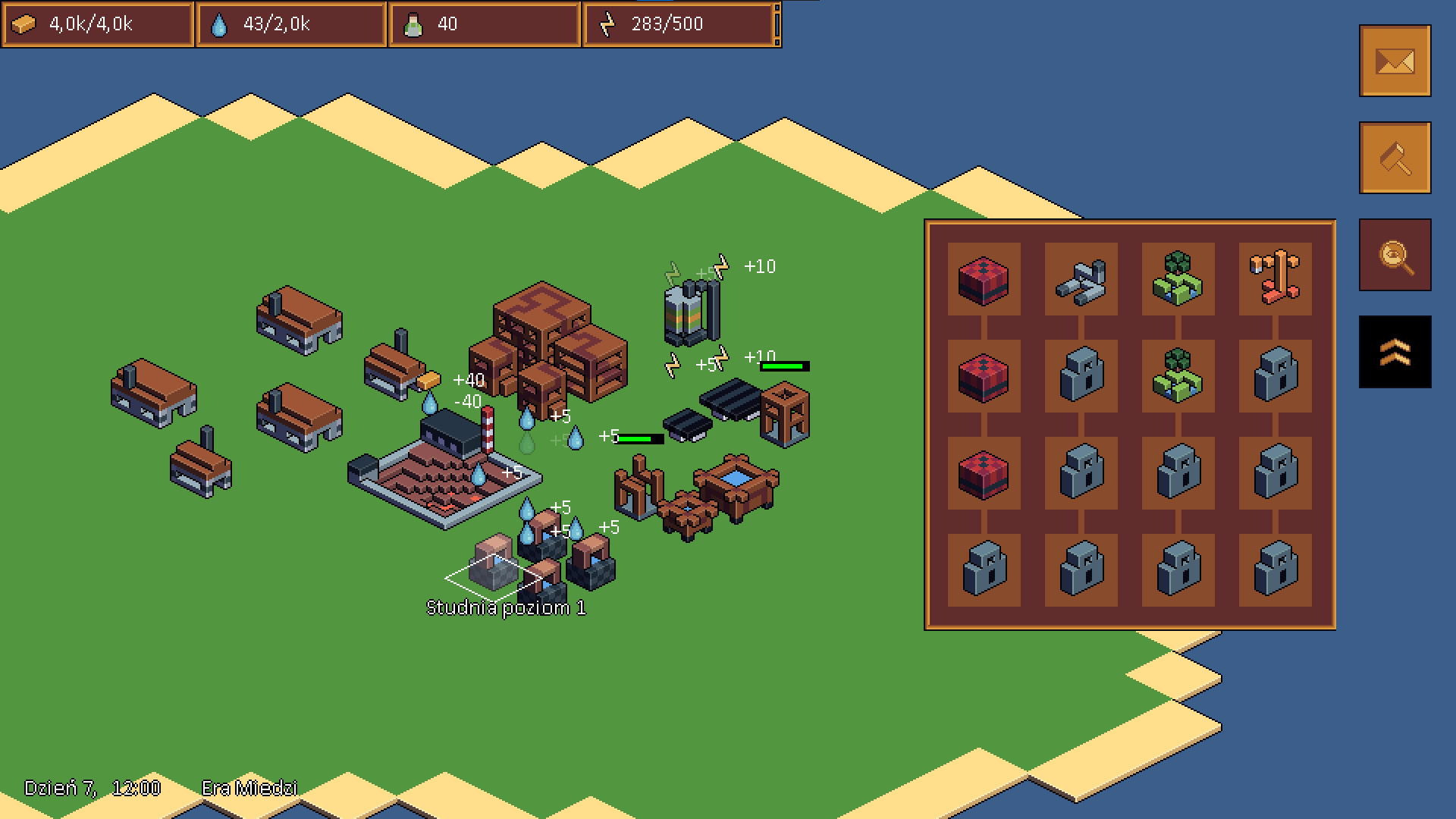 I have never done isometric strategies before, and let's agree, the subject of the event itself asked for something like that. This is how I came up with a plan for "Copper Island" - an RTS game about escaping an island, using mined resources.
Well, there was just one important thing - I was lacking an element in this idea that would really distinguish it from other strategy games…
And then I thought "hmm, what if I made this island shrink?..." The rest was easy, as I built all the other mechanics around this concept. A week of work, turning the vision into reality and continuous programming that resulted in getting a third place at the game jam!
Sail on the wave!
The project received really positive feedback and a lot of voices encouraged me to further develop what I have managed to create during these seven days. And although I did not intend to wade into it at first (I am not used to staying with jam games - surprisingly, without time pressure, the work is harder), sometimes when life gives you lemons, you might want to try making the most delicious lemonade.

This is the exact decision that I made in the case of this project. "Copper Island" was renamed to "Flooded", and similar thing happened to my life plans - they completely changed. Nevertheless, this is just the beginning of the story, as it turned out there were a lot of surprises waiting for me on the way… But I'll tell you more about it some other time.

Stay tuned!
Support and follow:
📍 Facebook
📍 Twitter