While putting together a script for The Center, we realized that something didn't really feel right. As can be seen in some of our older promotional images, we were initially considering a dialogue-heavy script that would be communicated to the player via text overlays and the occasional voiced cutscene. That's pretty standard fare as far as games go, and I'm sure it's something not many of our potential players and backers would have batted an eyelash at.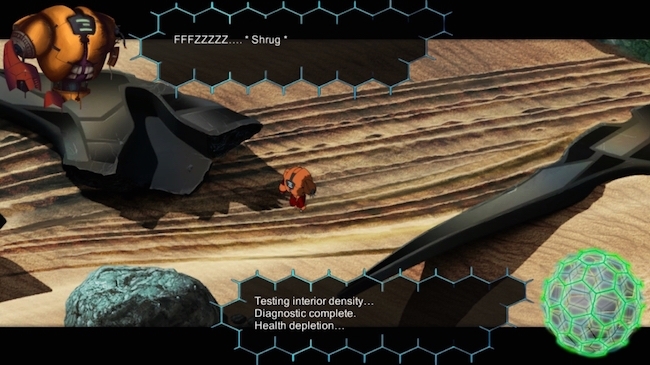 Early promotional image for The Center.
The more we looked at it, though, the worse it felt to us. We had already established that we would aim to minimize immersion-breaking elements of game design as much as possible. They just felt lazy to us, and we were convinced there were better, more creative ways of communicating important information to the player than by simply slapping icons into a HUD. Intrusive dialogue boxes that paused the game to allow for conversations to play out simply didn't fit the minimalist design philosophy we had already been embracing. Not only that, but HEX and ANU are unique, alien beings, and we wanted to really emphasize their strangeness. A script written in English, no matter how strong the characterizations, rubbed us the wrong way. So what, then, were we to do?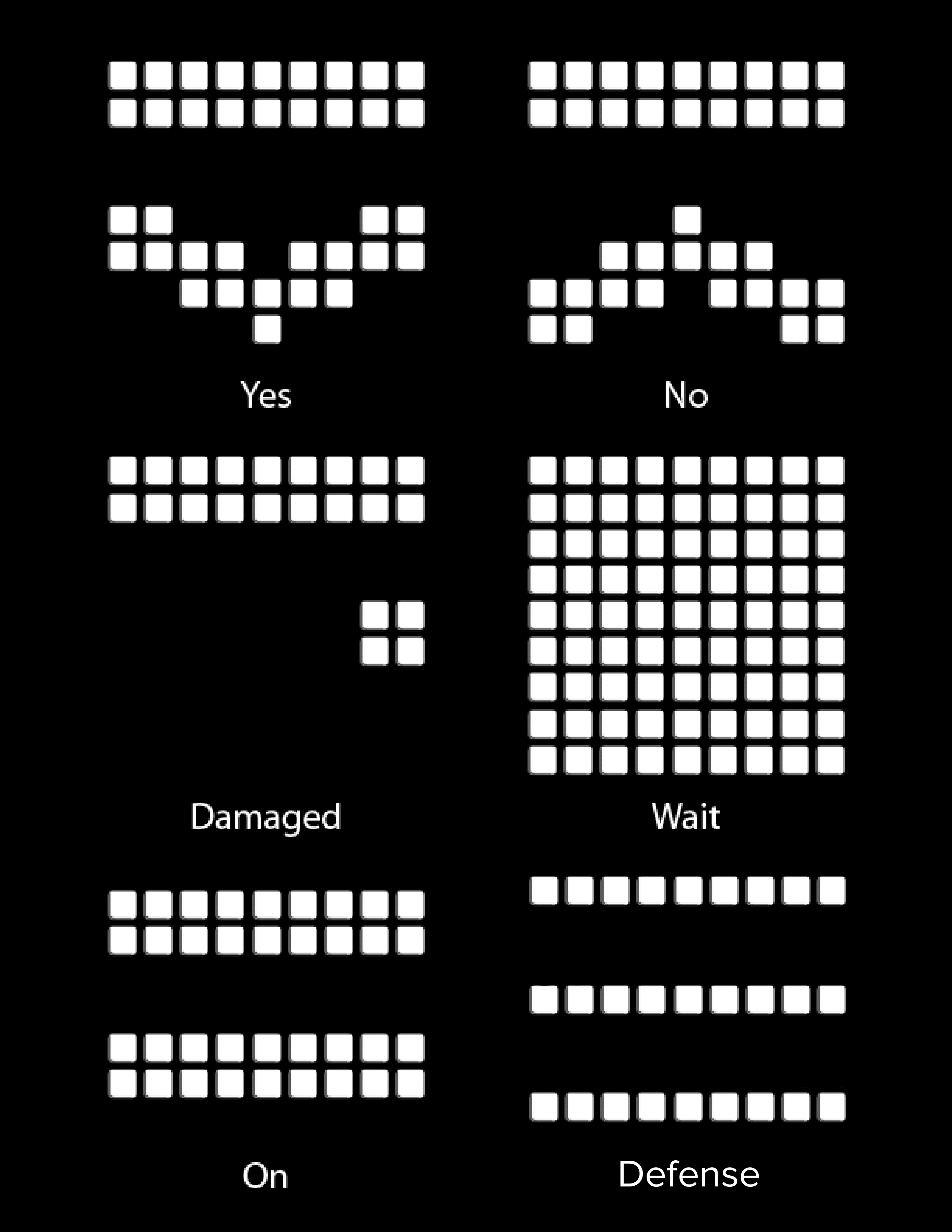 ANU expression key by Sung-Joo Byun.
Early on in our character redesign process (which I covered in greater detail in my ANU and HEX posts), Jason Rosa andAlbert Clanton collaborated on creating a number of alien symbols/numerals and facial expressions for ANU and HEX. This may have proven difficult to do for two characters without faces, but that didn't stop them! They quickly came up with an interesting concept for expressions based on emoticons and enlisted Sung-Joo Byun to help in creating them. As you may have noticed, ANU and HEX both have similar faceplates displaying several rows of lights. By utilizing those lights to create the aforementioned "emoticons," we're able to communicate HEX and ANU's status, concerns, opinions on matters, etc. I've seen the effect in action (don't worry, you will soon!) and it's awesome. However, something was still missing, and we all felt it. After all, one of HEX's functions in The Center is that of the player's guide, and the expressions just weren't enough to effectively communicate information to the player.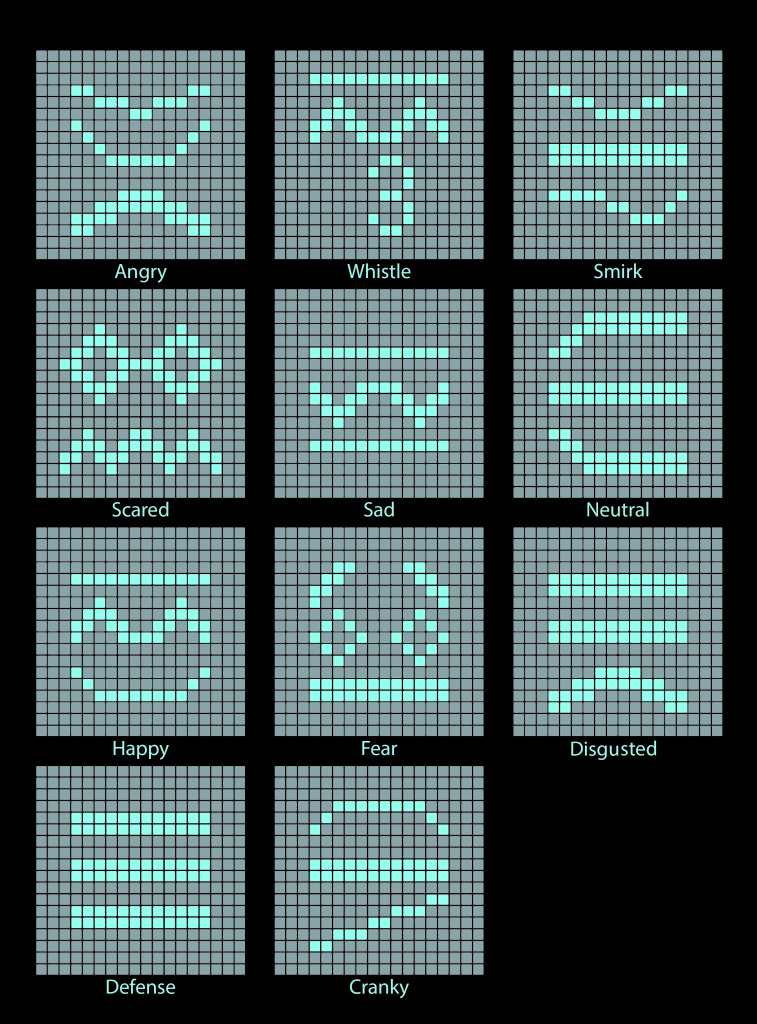 HEX expression key by Sung-Joo Byun.
Fortunately, we didn't have to wait long before a solution presented itself. At one of our team meetings, Jason mentioned that he had been collaborating with a voice actor (the talented actor/writer Dakota Brown) on designing a voice for HEX. The two of them decided that Dakota would record himself vocalizing various emotions and conversational intonations. Those sound bites would then be mixed with a number of different effects until HEX's voice began to take shape. The effect of HEX's voice in combination with his animations and expressions is very effusive, and we're able to run the conversational gamut without the need for a single word of English. We're very proud of this unique style of communication and we can't wait to show you the full effect in The Center demo!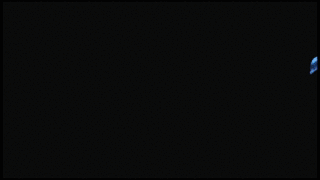 HEX can't wait to meet you!
As always, stay tuned for more updates, including a couple of very important announcements just around the corner. Be sure you're following us on Facebook and Twitter for the latest information, and check out our Youtube channel to stay up to date with video clips showcasing the development process, animations, and more!
Joshua Fane
Assistant Producer