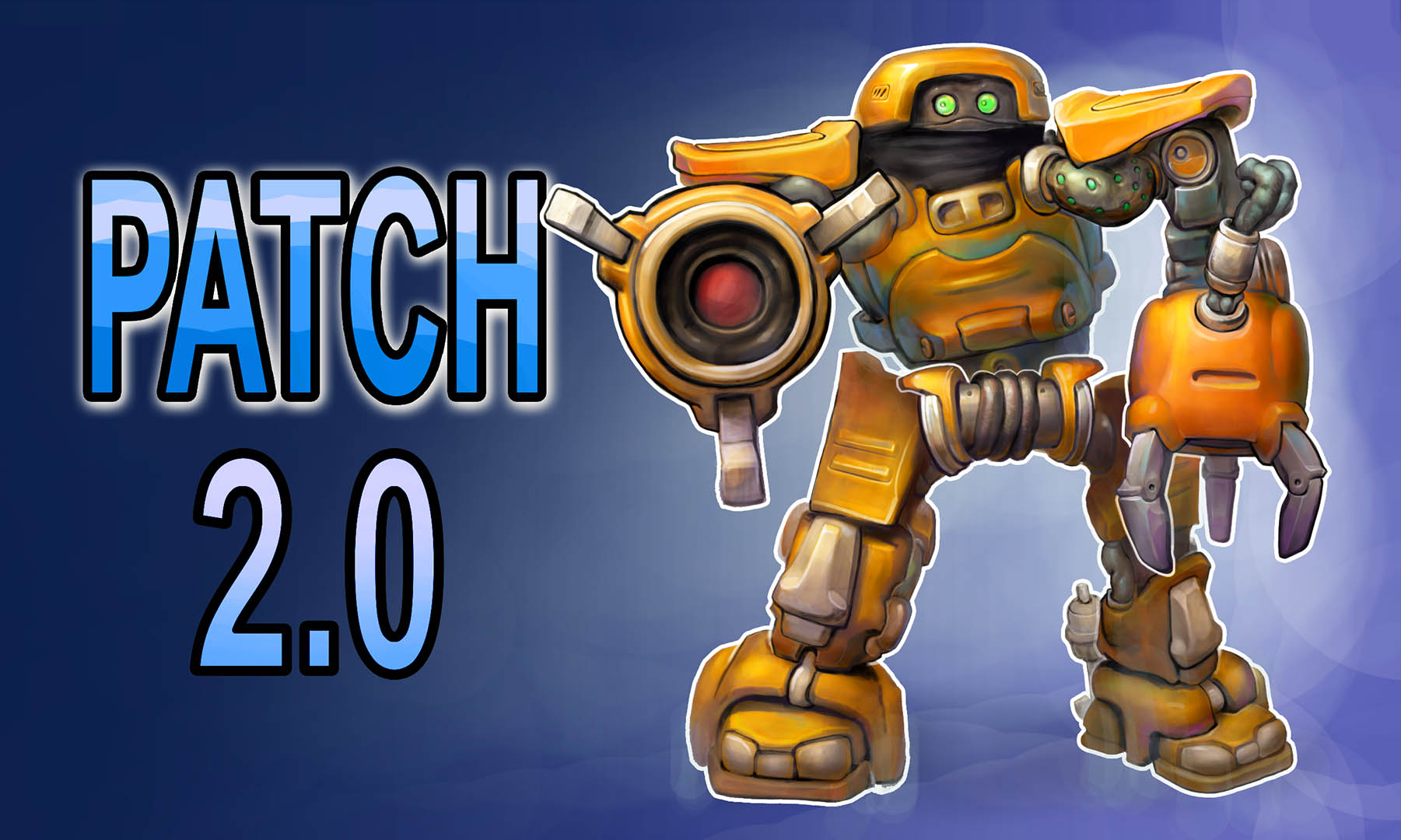 Terrarium Land is a 3D action-adventure arcade game with some logical puzzles. Single player game on PC (Windows, Linux).
The player controls a robot T.I.X. To preserve the nature on the planet, solve the puzzles and destroy enemies on different levels. Do explore the world`s levels, find secret places, unique artifacts and bonuses. Buy or find powerful weapons for the battles.
The were found bugs and defects after game launch in march. Bugs and defects are fixed now. We are worked some months on important patch v.2.0 to improve the gameplay.
Improvement system was introduced. At collected stars you can modify the robot to survive in dangerous worlds now. All robot parameters available to upgrade. There are some of them: increase running speed, supply of energy and health, transport speed call, the number of portable weapons, acquire new skills and many others improvements.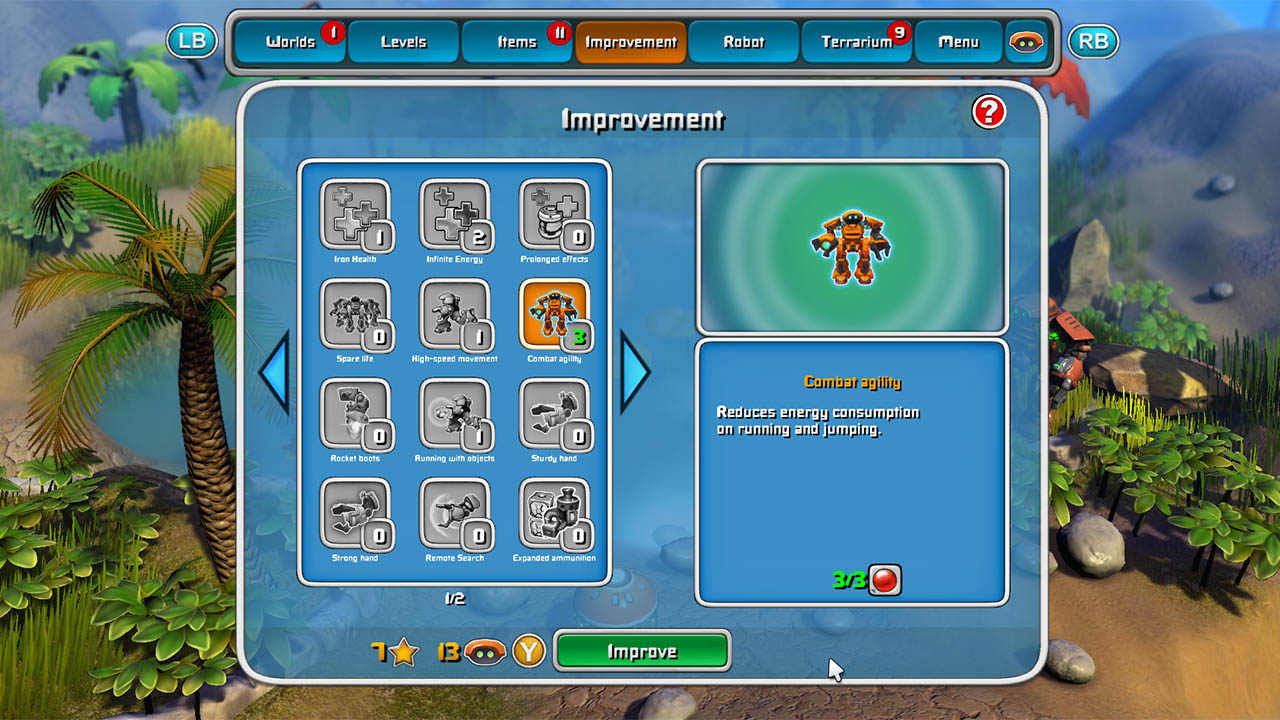 Tips and help added for a good game start. They will give answer at some game aspects.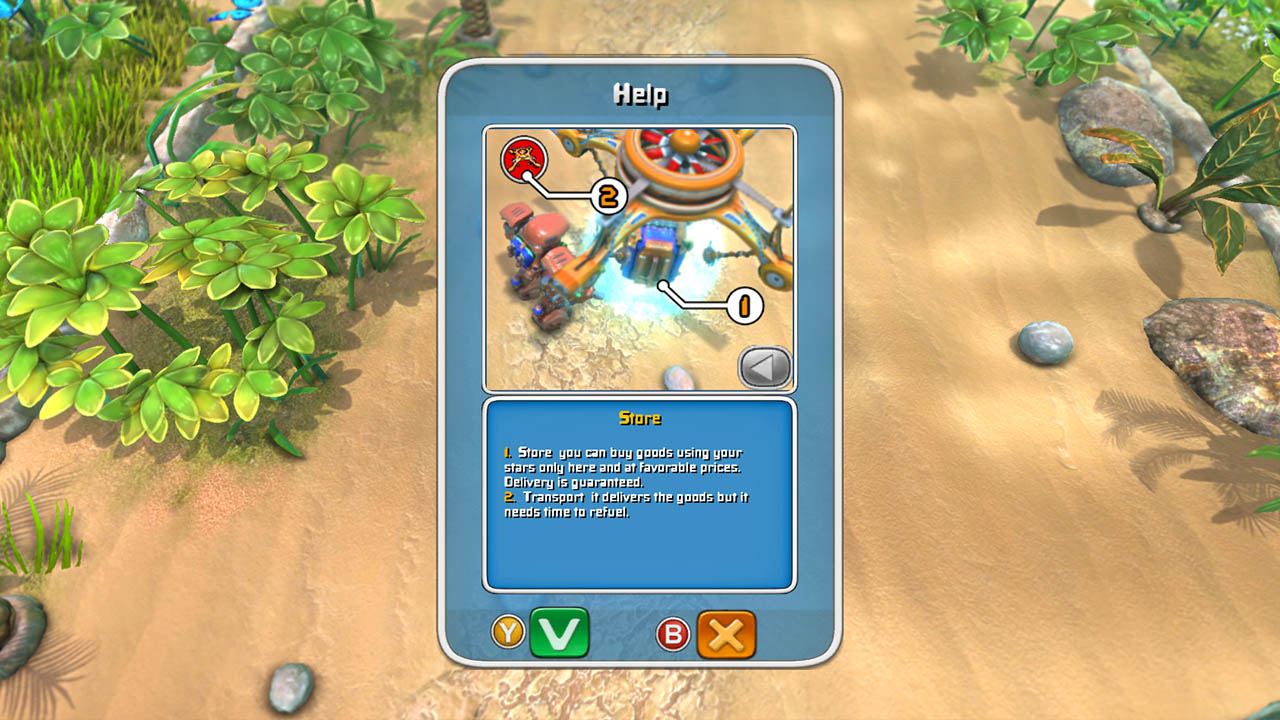 A lot of small changes on the levels are done. Have been corrected and adjusted collision meshes, more game content and objects with physical interaction at levels are added. A lot of errors and defects are fixed.
Playing in Terrarium Land will be much nicer and more comfortable now.
Steam page Store.steampowered.com