Welcome To The Neon Sea - Experience An All-New Retro Adventure
Frolic Labs is bringing back the nostalgia of 80's synthwave with new music and missions on Steam!
Toronto, Canada, November 24th, 2020 - Canadian developers, Frolic Labs, return players to their side-scrolling adventure game, Dune Sea with three all-new, all-neon, handcrafted levels. Available today on Steam, the new Neon Sea DLC will be free to all Dune Sea owners. The new Neon Sea levels made their debut recently when Dune Sea launched on Switch.
In Dune Sea, you'll guide a migrating bird through twelve beautifully crafted landscapes while collecting items and avoiding predators on your journey home. Completing the story unlocks the new Neon Sea DLC which teleports the goose to a parallel dimension with Tron-like neon aesthetics and matching synthwave tracks. These three new levels offer Dune Sea players all-new challenges against a trippy retro wave backdrop.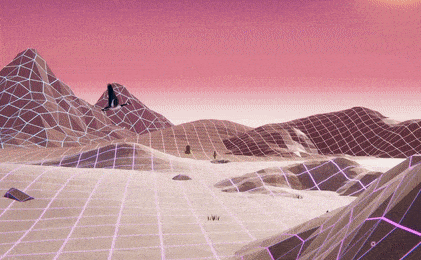 Dune Sea also features original game music composed by Jake Butineau! Each level comes with it's own distinct theme, creating a unique and atmospheric experience each time you take flight. The original soundtrack is now available for purchase on BandCamp.
Dune Sea is available now on the Nintendo eShop and Steam for $9.99 USD.