What is a Tactical Locations?
A Tactical Location is a sub area of a region, with the purpose of providing tactical bonuses to the team controlling them. These sub locations bring both teams together into exciting close quarter combat, leaving the victor with a distinct advantage. This serve the purpose of making the game more strategic by design and forcing players to think more strategically in their approach to offensive/defensive warfare.
It is possible that a region may be controlled by Team A, but a Tactical Location within that region can be controlled by Team B. Giving Team B a distinct advantage to their offensive capabilities, whilst also leaving Team A with a distinct disadvantage to their defensive capabilities within that region.
Headquarters (HQ) Tactical Location:
This is the heart of every region, the team who controls this tactical location owns the region, and thus become the regions defensive team. Having control of a HQ gives a team a huge number of tactical advantages. The most important of which is the ability to restock on "War Supplies", or offer medical assistance to injured players. Players will be able to spawn at this location.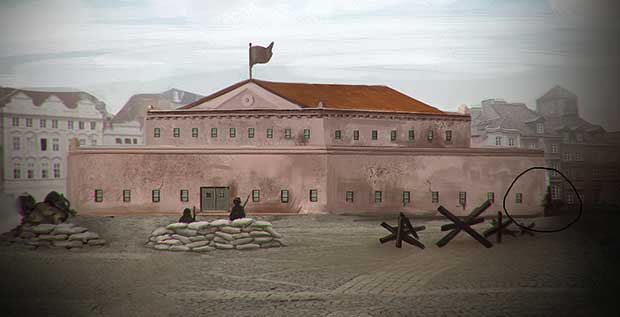 Train Station Tactical Location:
Whoever controls this region controls the Train Supply Line running in and out of the region. No Supply Line means no more War Supplies (Ammo, Food, Medial Supplies) will be delivered to the regions main War Supply Depot (located at the HQ Tactical Location).
As an added bonuses if a defensive team (the team who owns the region) controls both the HQ and the "Train Station Tactical Location", then extra fortifications and gunnery turrets controlled by artificial intelligence based players will be located at the HQ.
If an offensive team takes control of this tactical location then a temporary War Supply Depot will spawn at this location. Which means the team will be able to restock up on "War Supplies" making their offensive campaign that much easier.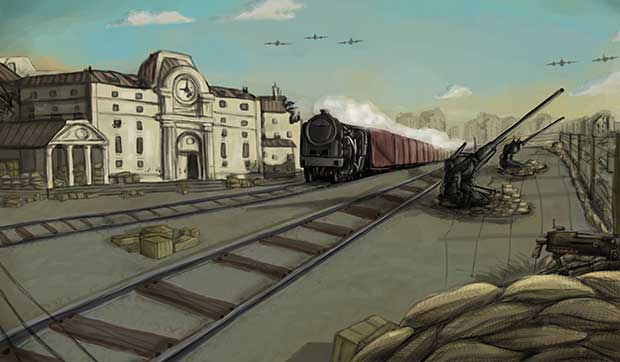 We Need You:
Concept Artist: Hard or Soft Surfaces, Free hand or Digital Pen.
Web Designer: General Layout, Buttons, Menus, Logos (no coding skills required)
Email: press@kilroygames.com
GamerKnight
Days of Valor: Indiedb.com
Blog: Gamerknight.wordpress.com
Twiter: Twitter.com