The game is called Absolute Territory: The Space Combat Simulator.
It includes a single-player story campaign uncovering 2 of the game's factions, waves game mode, and gauntlet to test your flying and combat skills, Newtonian physics to allow you to pull off maneuvers you could never do in other space games, and a level editor for sharing your own missions.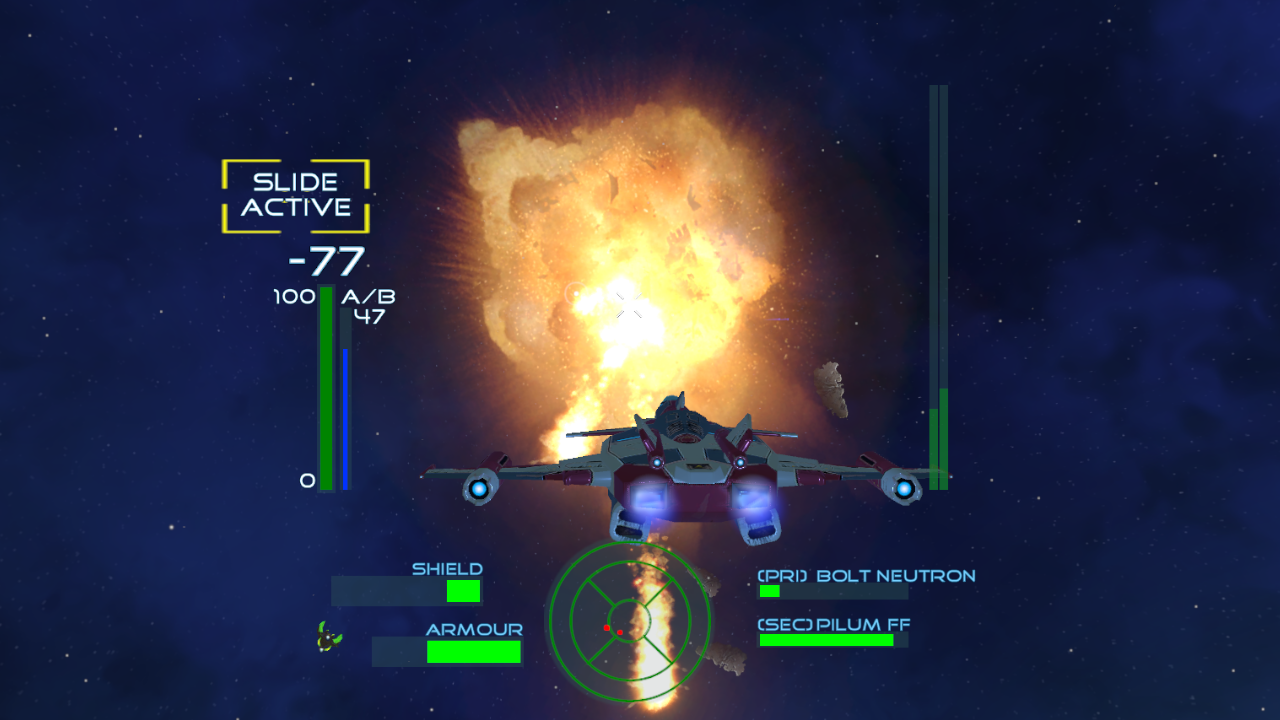 The campaign was made 100% in the level editor, and you could recreate it yourself (but that's just to show missions are not hardcoded)! You will be able to share and play missions with Steam Workshop.
In total, you have 11 fighters (from both factions) to master flying, each with their own unique flying styles, and a wide arrange of weapons to obliterate your foes.
I will be releasing the game in 21 days, on the 1st of September. The price is not yet confirmed, be sure to wishlist to avoid missing out on the launch discount.