Hello Indie Gamers,
this is Dedication Games, we're a small indie-games studio based in Vienna/Austria. Currently we are finalizing our new game SWARM UNIVERSE.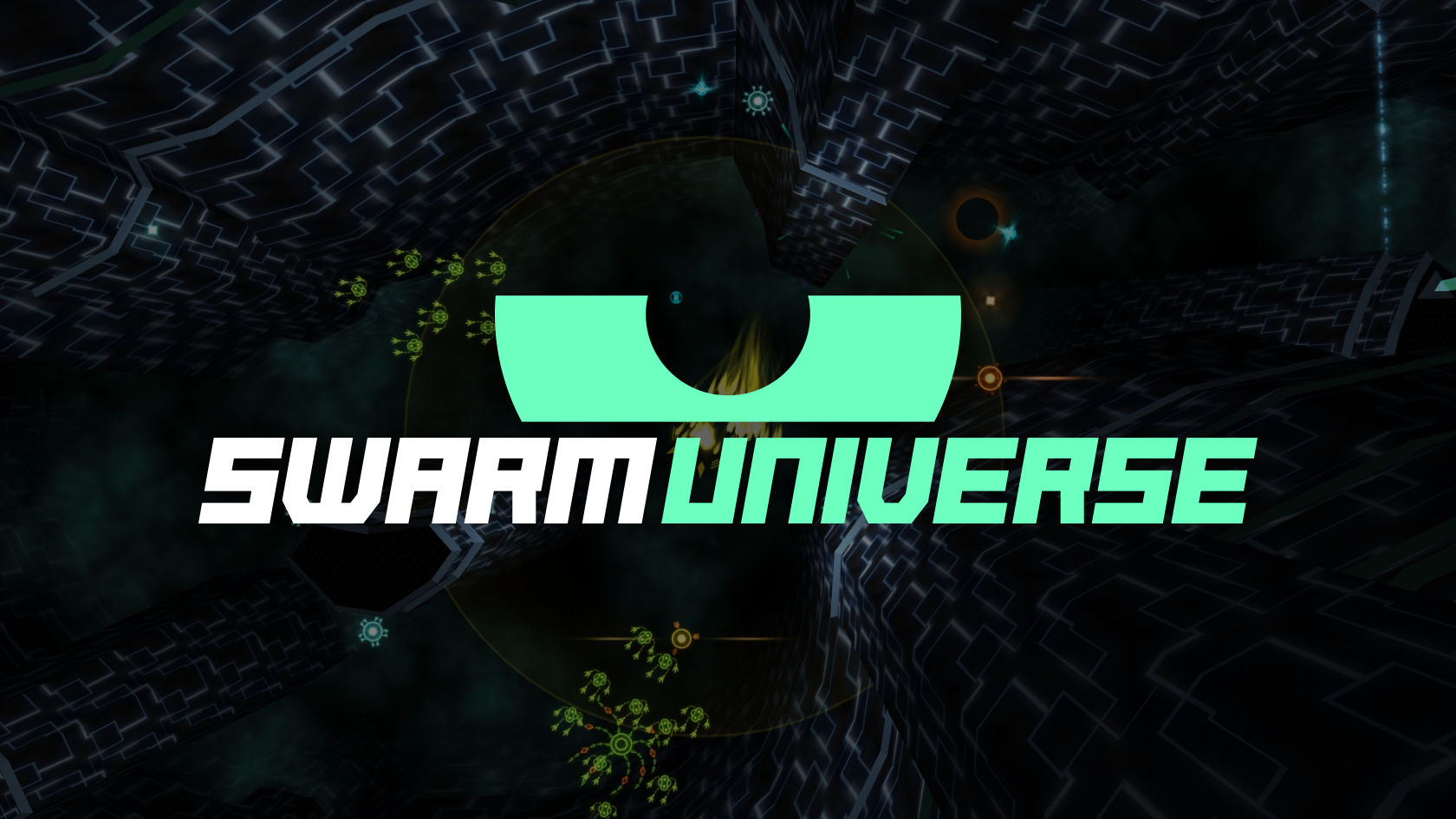 You find yourself in a distant universe, welcomed by your virtual host: Bot-7. Introducing you to the possibilities of the Swarm Universe and giving you a lesson in survival, he guides you through all the wonderful content he has created for you.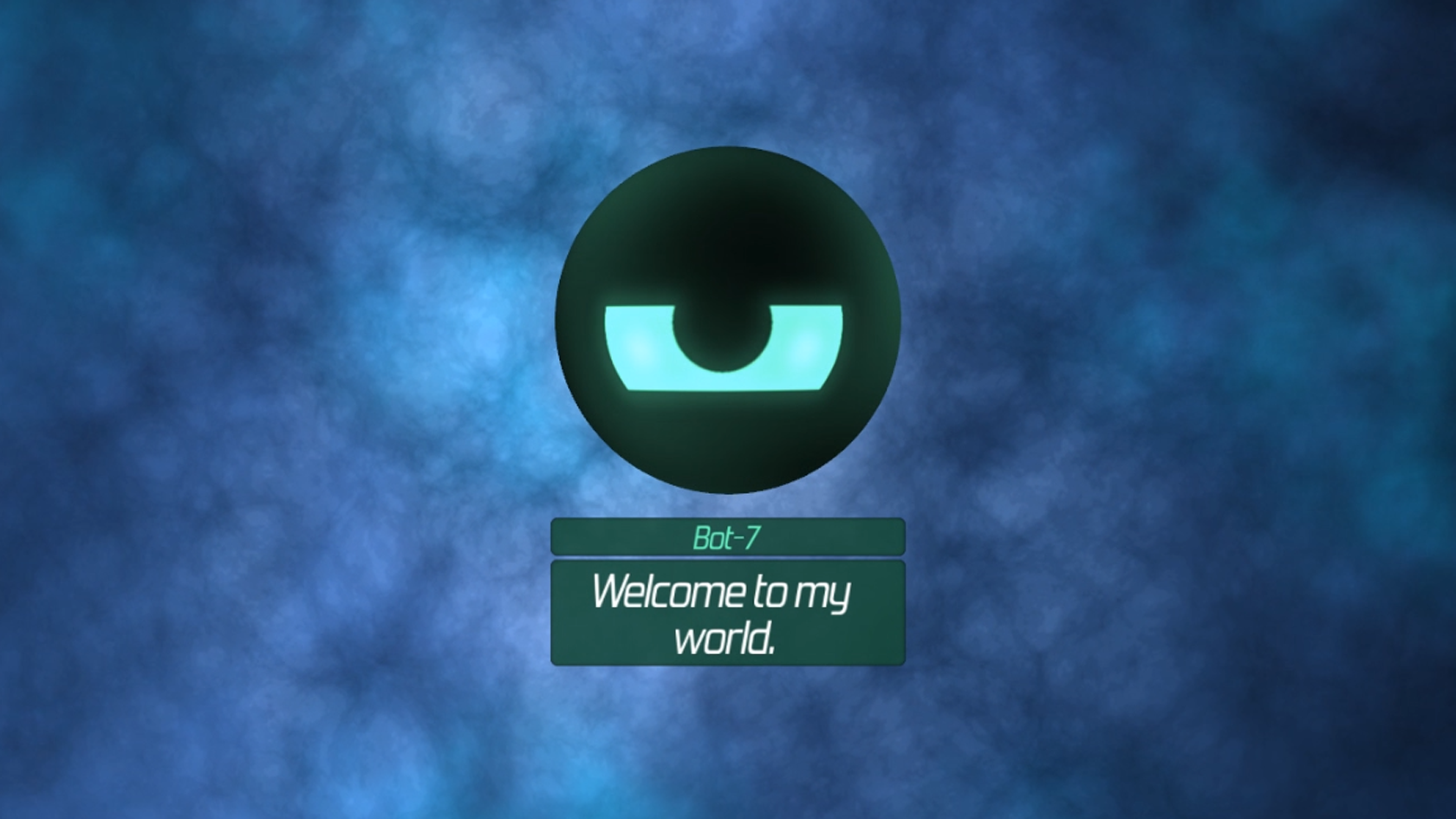 Swarm Universe is 100% gameplay-focused. All aspects contribute to the unique flowing experience of moving and thinking like a swarm. Based on the concept introduced in Swarm Arena - Dedication Games' debut-game - we further improved gameplay mechanics in every possible way. Intuitive handling gets you in the game fast. Move the swarm with the analog stick, tap two buttons for dash and strike. That's it. Start off easily with some basic moves and explore countless combinations and tactics as you gain mastery. It just feels great to control the power of the swarm.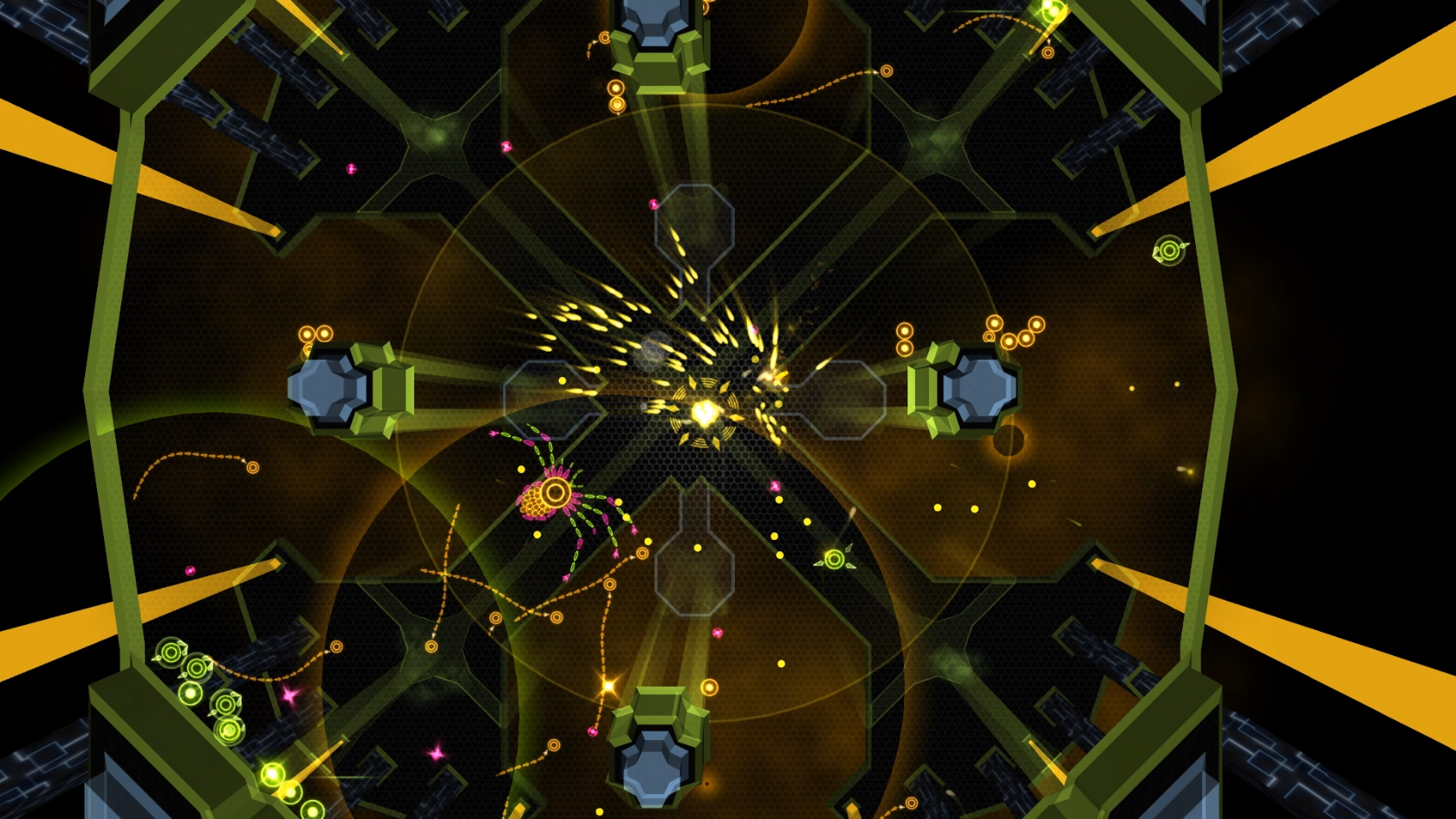 From highscore-driven single-player game-modes to team-based online-multiplayer competition - Swarm Universe has it all. You get arenas, racetracks, various mini-games and online-multiplayer modes like free for all, team-play (up to 8 players) or capture the flag. And, if that's not enough, there's a strong and ever-growing focus on user generated content.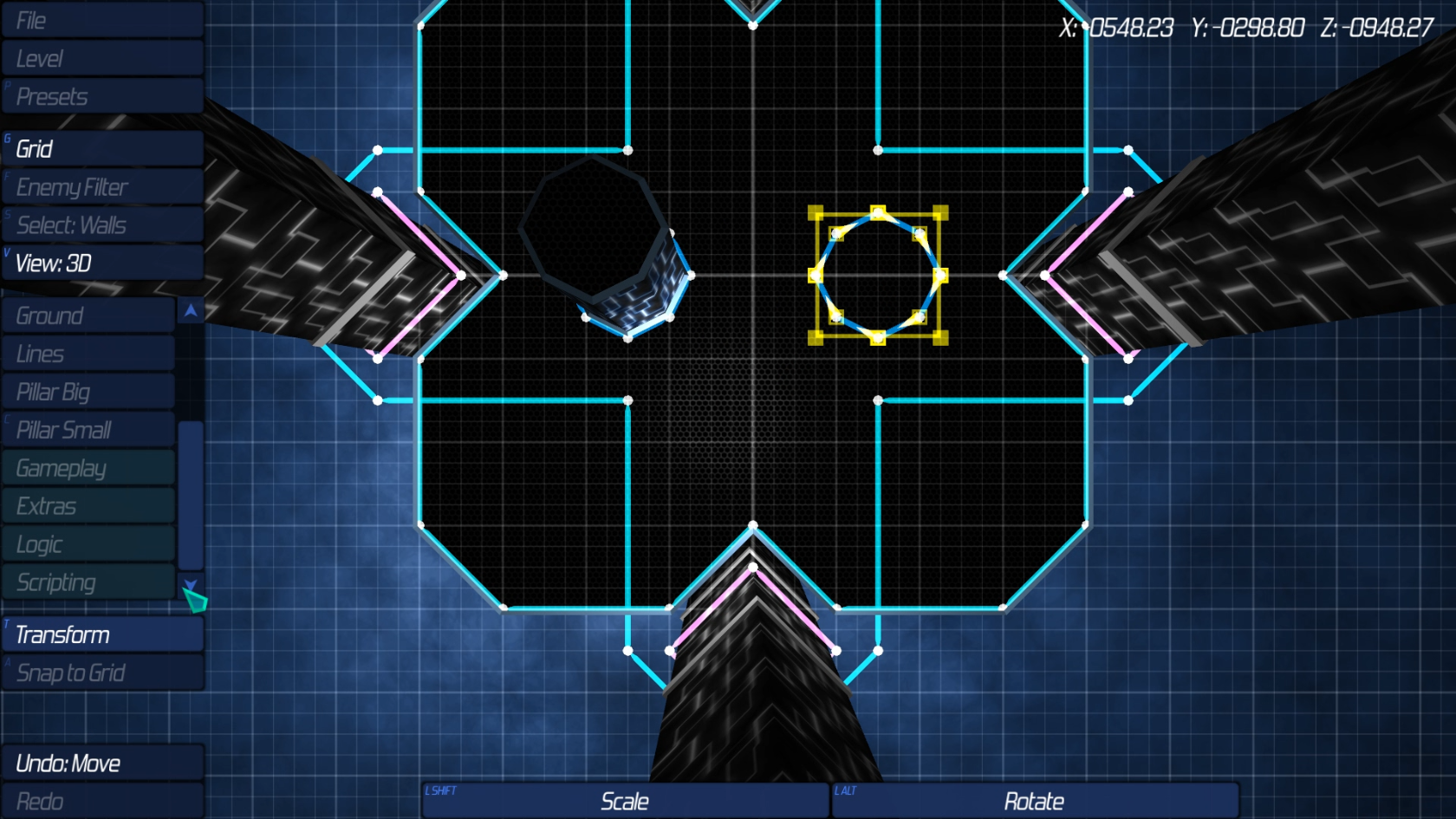 Create your own part of the universe and share it. Three years in the making, Swarm Universe features a sophisticated level-editor, giving you powerful tools to easily build level geometry, custom enemies and more. Explore the vast possibilities of the fully integrated toolkit. Quickly create fun little levels, or start developing full blown new game-modes utilizing logic circuits and scripting language. Then share your creation through the Steam Workshop, becoming a fully featured part of the Swarm Universe.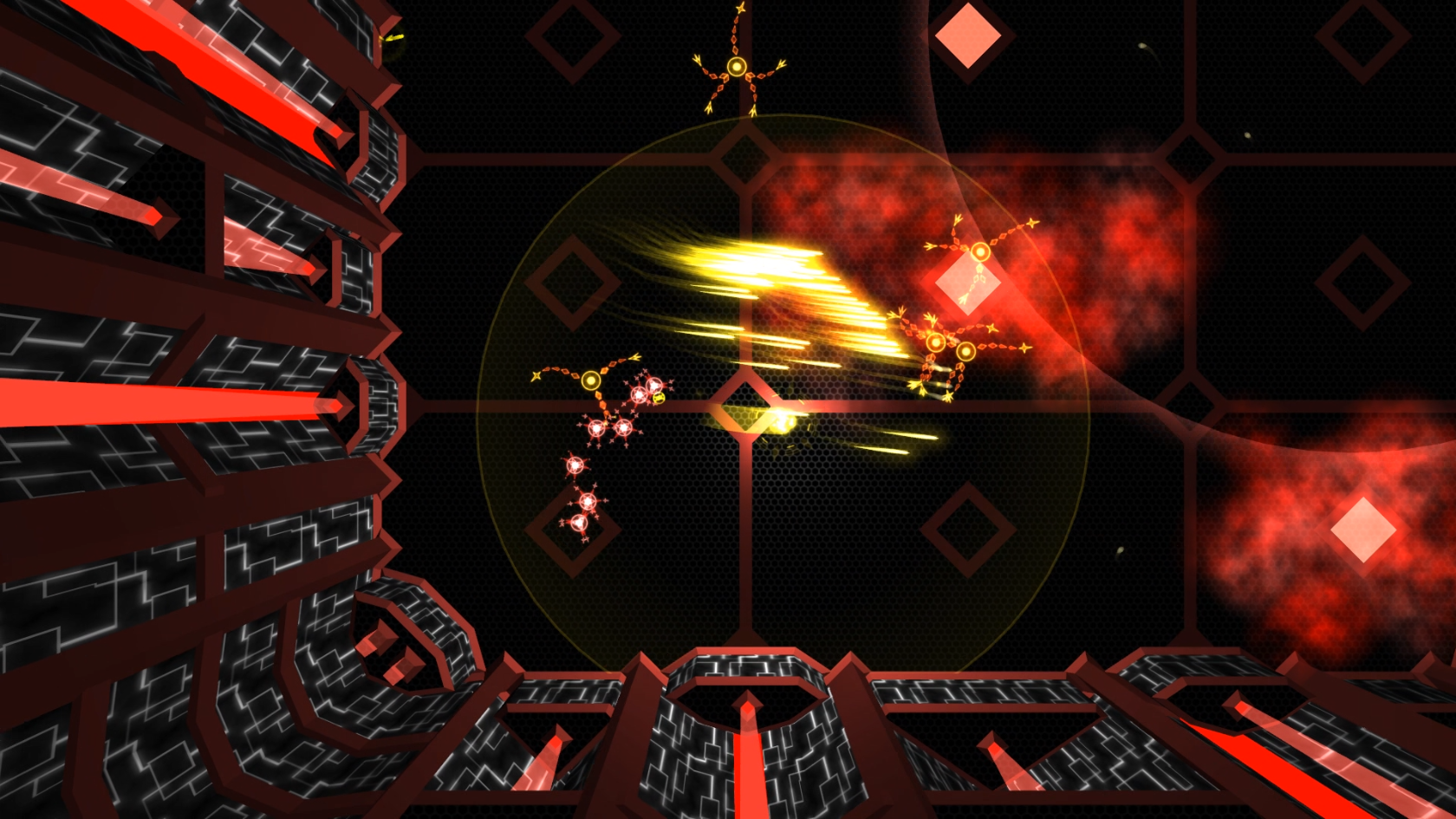 Swarm Universe key features:
• Unique, physics driven swarm gameplay
• Highly competitive
• Easy to learn, hard to master
• Online-multiplayer: free for all & team-play (up to 8 players)
• Highscore-driven single-player levels & endless arenas
• Full gamepad and keyboard support (customizable)
• Beautiful HD graphics
• Fully integrated level-editor
• Easy level creation: level geometry, custom enemies & logic circuits
• Expert level creation: whole new gamemodes & cutscenes through scripting
• User generated content: Steam Workshop integration
Swarm Universe will be released soon on Steam - stay up to date with the progress and follow us:
facebook.com/dedicationgames
twitter.com/dedicationgames

For further information check out our website:
www.dedicationgames.com
Thanks for checking this out - any support appreciated!
THE UNIVERSE IS EXPANDING!
cheers from Vienna,
Dedication Games