Because there has been a lot of progress recently I decided to do a different kind of article to show a comparison between some areas. Sadly I cannot uncover the names to you :( . OPEN IMAGE IN NEW TAB TO SEE FULL RESOLUTION!
Twitter: Twitter.com
Patreon: Patreon.com
Discord: Discord.gg
Swamps and Marshes of the 3rd map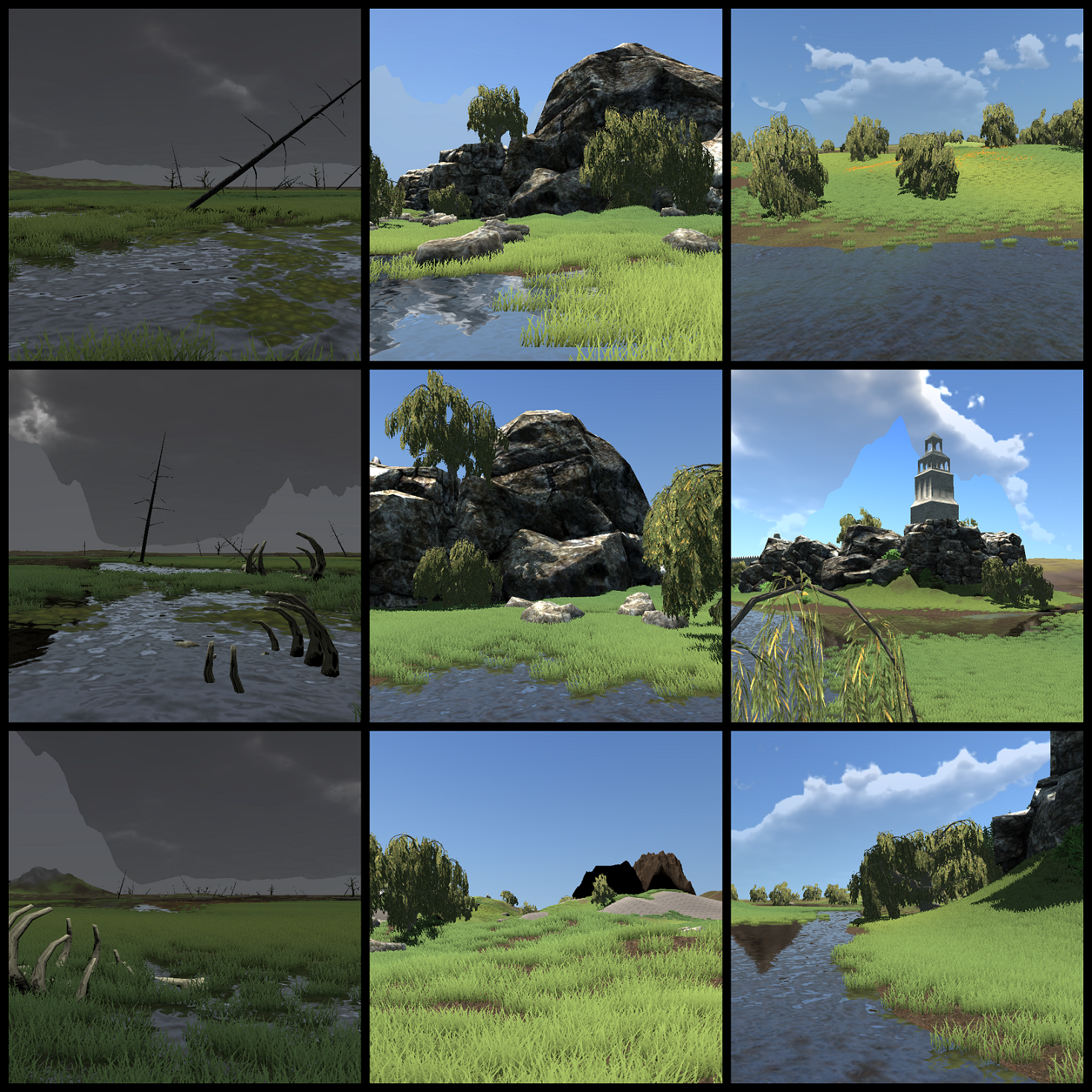 May the Gods be with you!