Dear Fans,
We are excited to show you our weapon progress and improvements since the last time we dropped by! We have made a lot of improvements thanks to your feedback. We do our best to keep the standards as high as possible, but ultimately, you, our loyal fans, are the final point of inspection!
Looking back
After the transition from the Unreal Tournament 3 engine to the new Unreal Development Kit (UDK) back in 2009, we noticed that many weapons and assets were not up to our standards. It takes a lot of soul-searching and persistence to turn around to your team (and your fans) to tell them, "We are doing it all over from the start!"
However, there is always a silver lining, and we have pushed the quality barrier to a new high in all areas, above and beyond many indie games, which will ultimately help assist in the game's future success.
Last period
We received a lot of comments from the big changes new outlook media release across the forums, facebook, twitter and indieDB. We are hugely thankful and appreciative of that!
The team has worked tremendously hard since the rebrand in March 2012, in particular Alexey "3dzipp0" Medyanik, whom has stepped up the pace, moving into the role of Environment Artist & Lead Weapon Artist, coordinating and ensuring we meet our high standards and our milestone plans.
Anyhow, jumping to the point, here are some of the latest UDK rendered weapons he has provided, often making many changes to the materials, textures and models to ensure those standards were kept
Glock 18c
Modelled by Guy Beeson
Textured by Chris Rose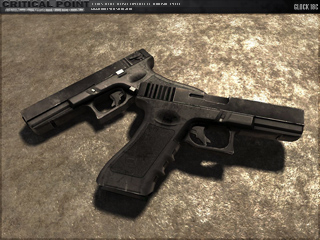 Springfield XD45
Modelled & textured by Jason "midwinterdreams" Mathews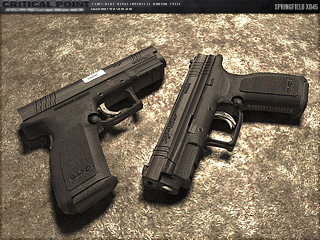 Mossberg 590
Modelled & textured by Christopher "cdrose" Rose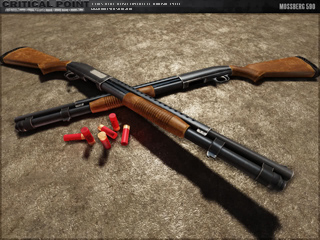 UMP 45
Modelled & textured by Stefan "rockstar6" Groenewoud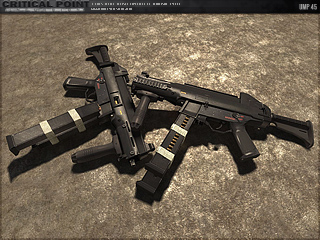 Flash, L2 A2 & Smoke Nade
All modelled & textured by Jan "ElShotte" Krojcer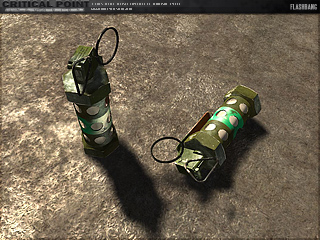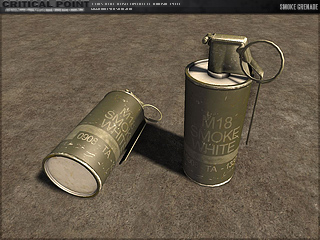 Oh, and since aRny promised the Facebook fans screenshots of the KAR SR-25 in-game, with and without scope, let's talk no further!
The scope effect was done by 3dZipp0 himself, its basically the post process chain with alpha-masked material. There are 3 main parts - firstly a cromatic aberration effect by scaling R and B components of a screen buffer, then he done the distortion with a normal map and lastly masking the result with the alpha of the scope.
Looking forward to tinging headshots with this beast?
We definately are!
Enjoy the current heatwave and click like on our facebook page if you want more like this!
In the meantime take a look over at:
All the best,
Your Critical Point Team