Suicide Vegetables - stealth adventure game with absurd humor and "Sausage Party" vibes.
If your carrot is carrying out secret war missions and fighting against communist red vegetables, you are having a really strange dream or playing Suicide Vegetables. Discover the new crazy project from Red Limb Studio that no one will say about: "just another, normal game".

Communists, GMOs and Kamikaze Vegetables - why the vegetable war broke out?
The mad leader of the red vegetables is a lover of Carrot Marx's philosophy and a ruthless tyrant. He decides to create a powerful army and take control of the world.
When communist scientists manage to clone the first GMO soldiers, it becomes clear that the world is headed for destruction. Red vegetables begin to conquer neighboring lands, destroying everything they come across. Sounds familiar? It should. The game is steeped in symbols from the Second World War!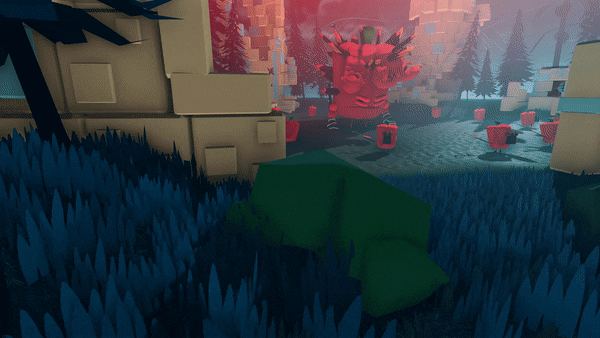 Kamikaze Heroes
We have already know the "bad guys", who are the "good guys"? It's a small squad of trained kamikaze soldiers ready to die. The player's task is to use their unique abilities and carry out subversive actions. This time, the combination of carrots, potatoes, and green peas will not end tasty, but deadly!
Each of the warriors has the ability to self-destruct. When the situation on the front remains untouched, the brave vegetable says goodbye to the world in a spectacular way and takes the enemy to the other side. Madness!

A Brutal Fairy Tale
At first glance, the game seems to be appropriate for children. Nothing could be more wrong. Suicide explosions, vegetable corpses, tomato pulp that looks like blood are just a few examples of brutality served by "Suicide Vegetables".
The combination of brutality and fairy-tale animations has its audience. On the game's fan page you can hear the opinion that "Red Limb Studio" is becoming the Quentin Tarantino of the game - dev. The creators clearly indicate that the project is created for adult players.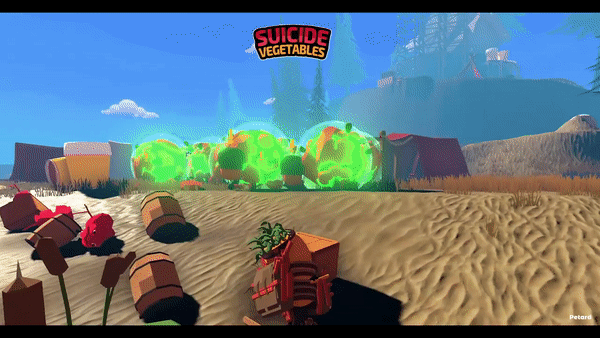 Veggie - Vidi and what next?
The producers promise interesting gameplay, an extensive story, and the possibility of cooperation for two players. The game in the early access will be released at the end of the year on the Steam platform.
More details soon..