Hello all you Un-Zeds out there,
I'm here to talk to you about a pressing matter, the story mode of the game. My team and I have come up with an entire 4 part story (done much like the walking dead video game with different episodes) but the problem we have run into is that we cannot afford to make a story mode, at this moment. So we started a "Go find me" Campaign. We need to make $2000 to make the story mode.
Why so much?
($1,500) The much needed upgrade to the unity engine [Indie Licence - Pro Licence!]
Don't be confused this will benefit all aspects of the game play! KILLING TWO BIRDS WITH 1 STONE if you will!
2. $500 Just for any unexpected expenses. (IE Paying an animator for cut scenes)
So How can you help?
All you need to do is go to Gofundme.com
We have even included a rewards program!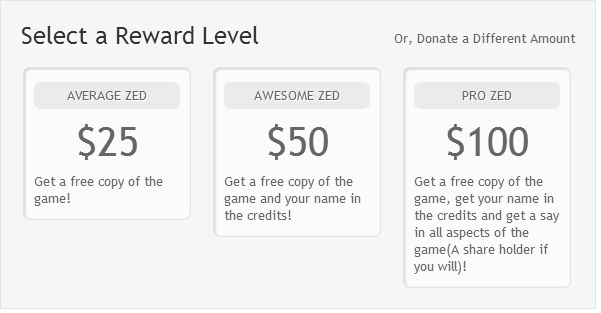 Also see the Story teaser trailer!
Thank you for your time!
Jake Lineberry (Project Director)
and
Four Horsemen productions