Let's face it: The best story, summed up in one or two sentences, appears to be just lame. Be it the story of a game, a movie or a book. But when told in an exciting way in full scale, even the lamest story can really be amazing (a good example of that would be the Transformers movies for me… but I assume we all know examples of that).
Leviathan Crossfire goes a step further than just telling one story: The story will be dynamic. So you will be – partly, of course – in control of the story plot. And, partly, random events will make the story different each time you play. This makes it even more important, as the developer, to be aware of what the story is going to be like. What is a good way to get an overview of the story you are going to tell? Write it down? Draw story boards? Make diagrams?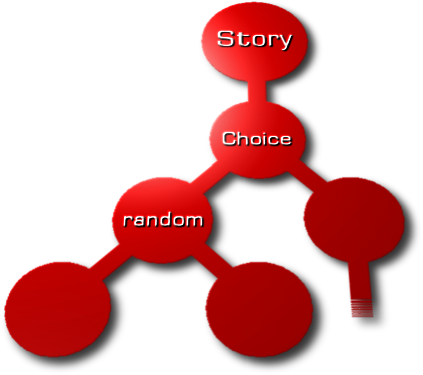 I believe that all of these options work. Writing your story down may work best for linear stories that require a very high amount of detail in my view, but I've never tried to go this way, so it's just an assumption. Creating diagrams is my tool of choice for the moment since diagrams are flexible and easy to re-arrange if necessary which helps a lot when it comes to dynamic events.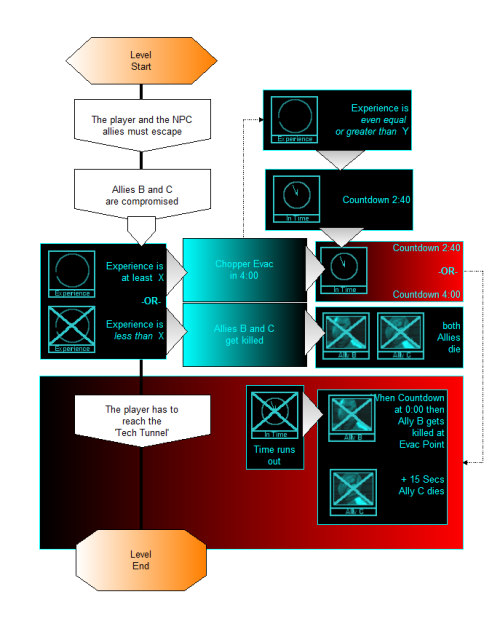 Story Concept Visualization of Silent Assault Level 3


Silent Assault, the tech demo we're currently working on, was not designed to have a dynamic story upfront since I was unaware I'd be able to realize this when we started working on this demo. I am happy we will yet be able to demonstrate this feature to the community in this demo.
Leviathan Crossfire will not only offer a high replayability, but the replayability itself will be a core feature of the game. The desired effect is that you finish the short single player campaign and immediately realize that, playing the game again, the story will be completely different.
How about you? How do you tell / visualize your stories?