Hello everyone and welcome back! Before we start, we would like to tell you that our game, previously known as Untitled Sword Game, now as an official name and it's called Holy Hell!

---
So, with that covered, now let's begin the actual subject of this article.
Story
First of all, who are you?
You're this guy: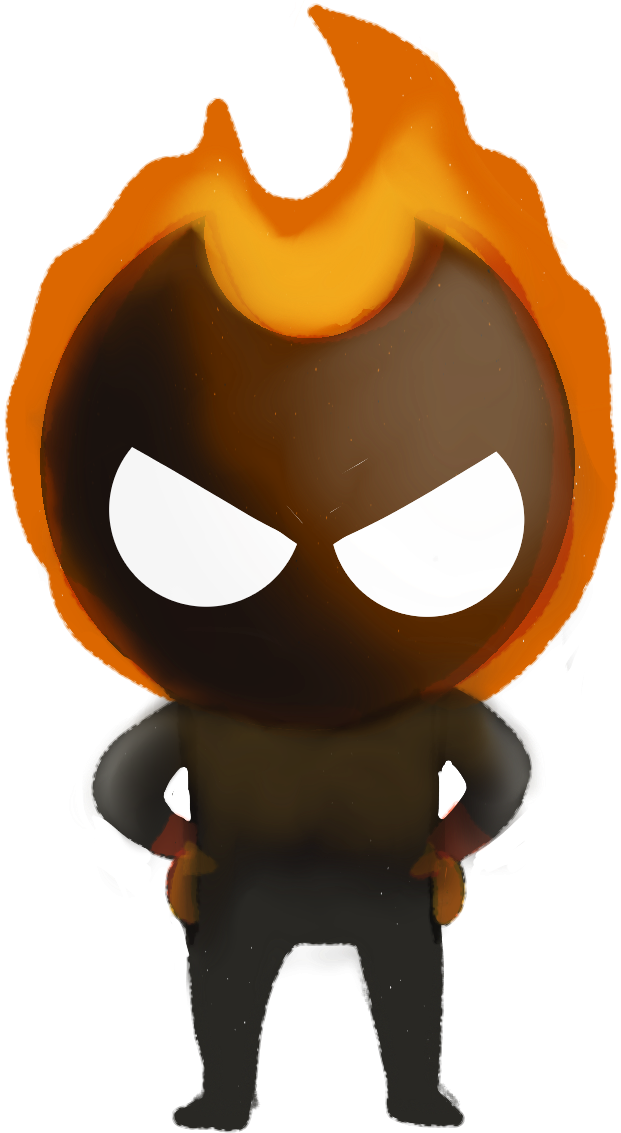 Where are you?
You're here: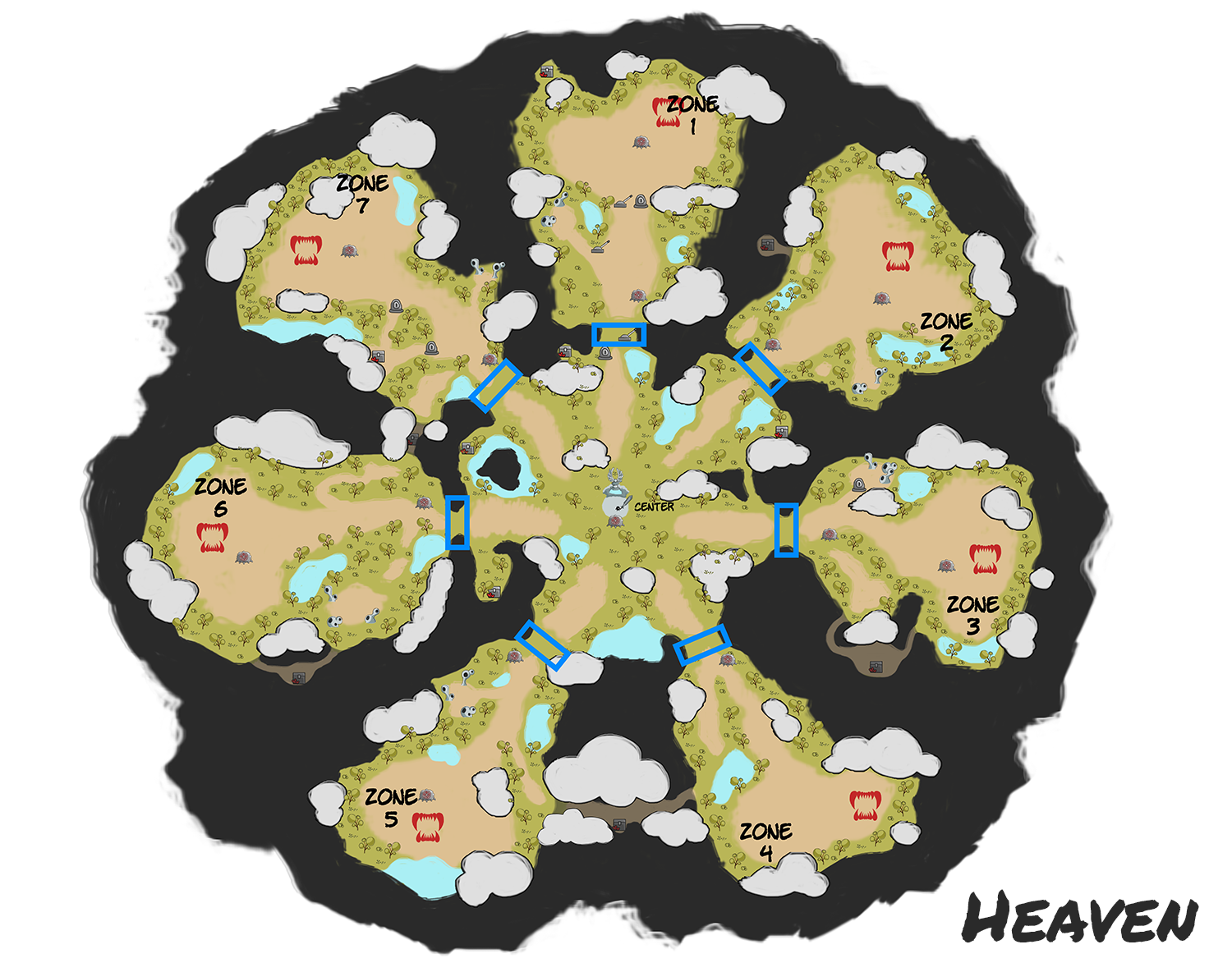 Why are you here?
To avenge your past life.
Nice to know, but how and why is that? To answer that, let's see what brought you here...

Storyboard:

All your life, you were incredibly unlucky. Everything that could go wrong would go wrong.
One day, you went for a walk and fell off a cliff. Turns out that you landed on top of a baby and both of you ended up dead.



Since you literally killed a baby, God sentenced you to spend all of eternity being tortured in Hell.



Once in Hell, you are cursed like every other being sent there. When you wake up, you blame God for all the misfortune you had in your past life, finding it unfair to be sent there. You start to get consumed by rage and decide that you want revenge.

You explain to the Devil your plan to kill his father, to which he warmly responds by offering you his sword and setting you on your way to Heaven.
Now that you know everything that led you to the present moment, we can start talking about it:
Setting
As said before, the game is set on Heaven. Since none of us know what that actually looks like (or at least that's what we think *suspicious looking eye*), this is obviously an abstract representation of it.
So, the world you play in is actually our own conceptualization of Heaven, pretty cool right? But what does that actually mean? Well, we made a few decisions that we think make our Heaven pretty different and dope:
It should be a bunch of flying islands connected to each other.
All it's flora should be golden-ish.




The world has lots of clouds, rocks, and water.


All of it's beings should be cute and harmless.


There are also other way bigger beings, the Seven Christian virtues to be precise, which will be the bosses.
Since all of those beings are supposed to be harmless, instead of hurting you when they attack, they actually try to bless you with "attacks" like kisses, hugs, shiny particles and projectiles. The bless that they give you, directly counters your curse, which means that if they neutralize it, you fail your revenge. But worry not, because if you attack them you start to regenerate your curse. So, to summarize, "curse" is basically your HP, and enemies' attacks make it go down just like in any other game, the difference is merely visual/cosmetic.
Well, that is all for today's article! Don't hesitate to leave your thoughts about our character, its story and the world itself!
Don't forget to follow us to receive notifications about future articles regarding this project. If you have any questions or feedback, feel free to leave a comment below!
Until next time!