Steam Trading Cards and 60% discount
for the virtual reality cat simulator
Konrad's Kittens lately received a full set of Steam Trading Cards. Collect all 8 cute kitten cards to unlock badges, emoticons and background images.


The set contains 8 trading cards, 5 badges that can be crafted, 5 cat emoticons and 4 background images.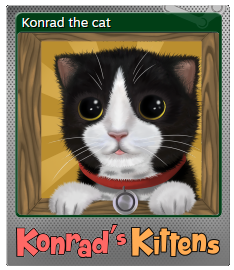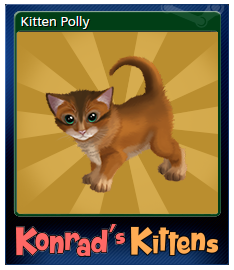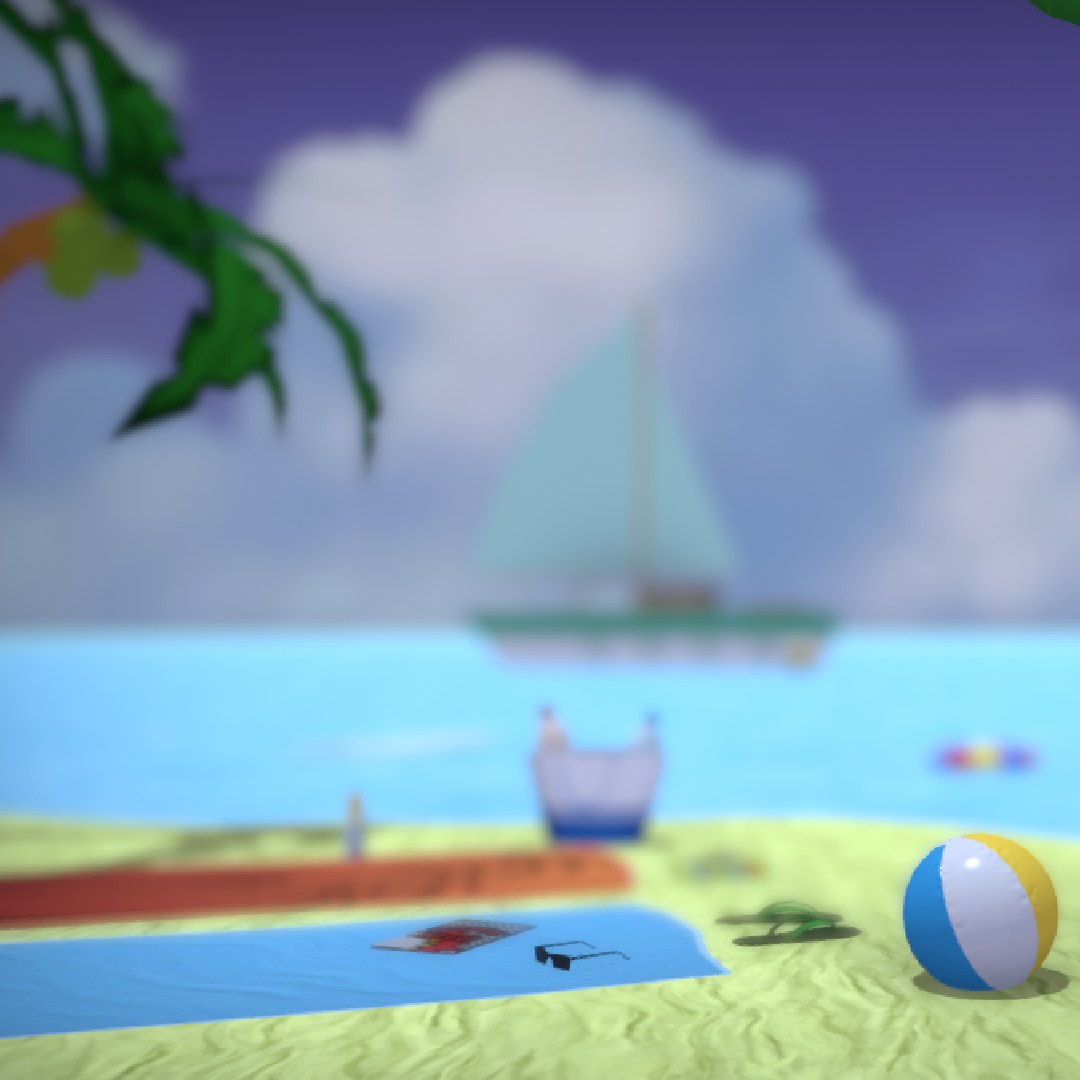 How Steam Trading Cards work?
All players of the game will unlock up to 4 cards automatically while playing the game. The other cards can be gathered by trading with your friends.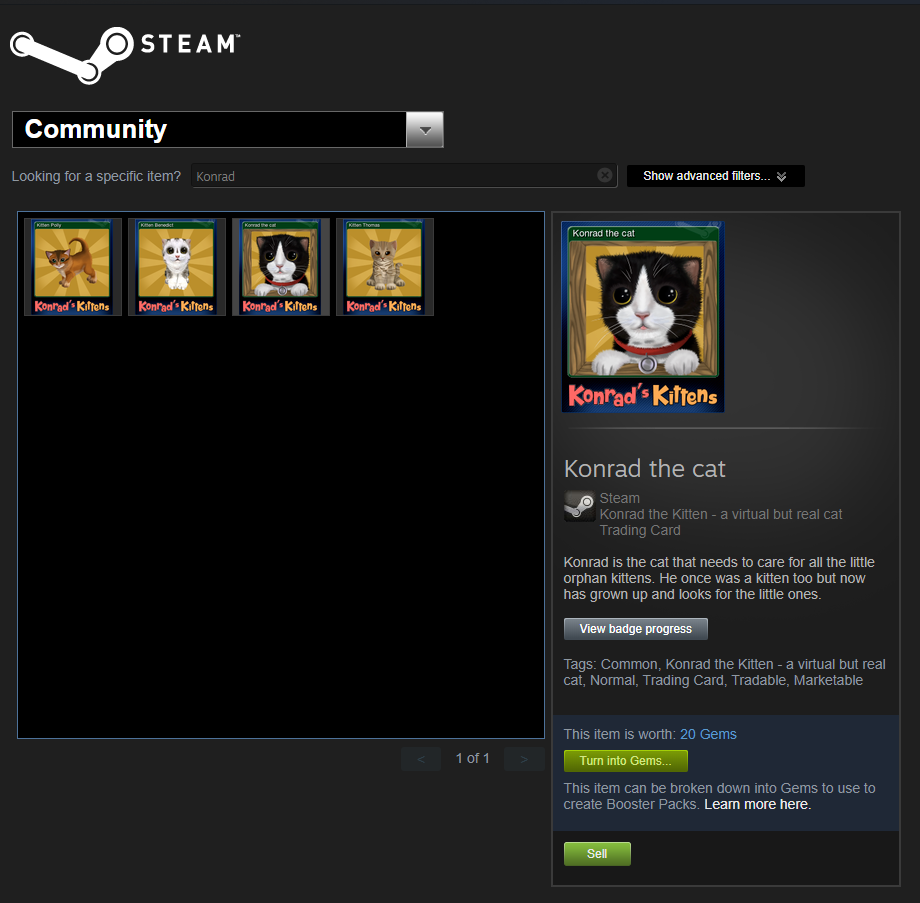 But there is More:
Konrad's Kitten is part of the Steam Summer Sale and is currently on sale with an awesome 60% discount! Get it now until the price sets back to normal!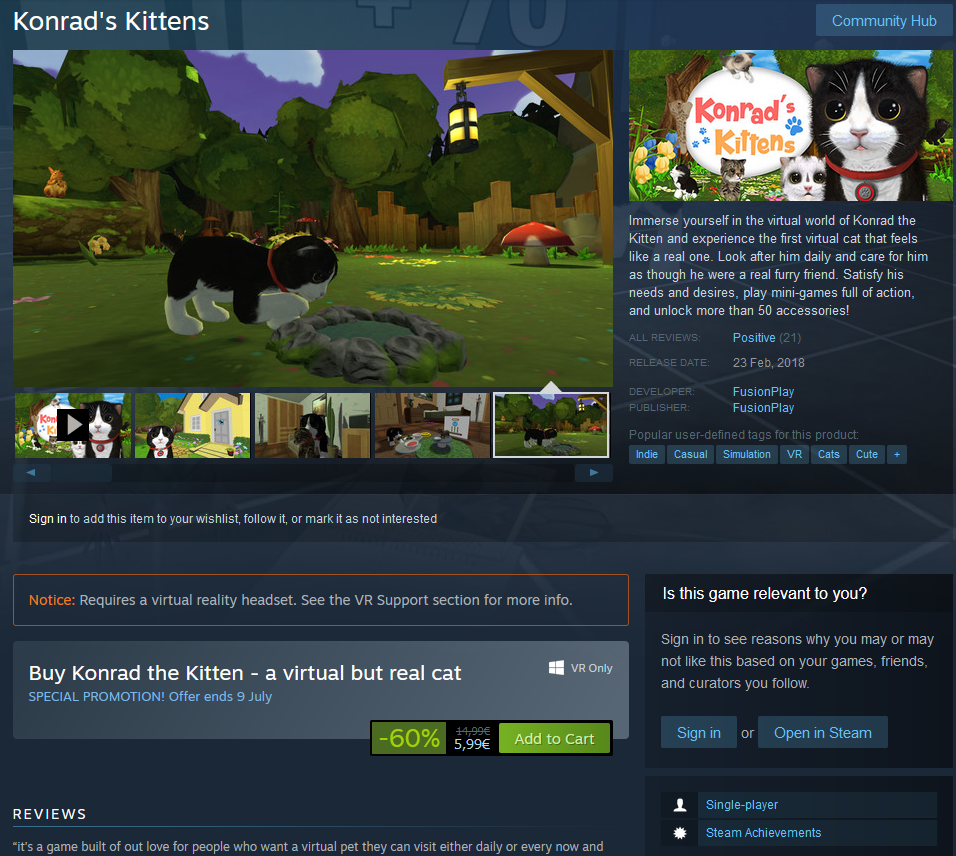 Konrad's Kittens is the cutest game in Virtual reality for all cat lovers that want to cuddle a virutal cat.