Hello, everyone. It's been a busy last few days. I've been implementing Scout class talents, fixing widescreen issues, and getting thrown bombs and grenades to work properly (sans sprites!):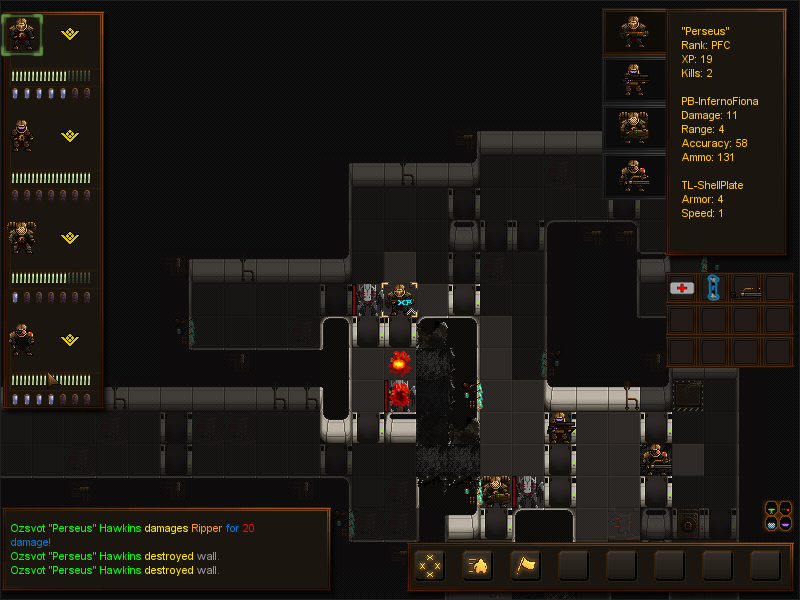 Unit facing is already implemented - just waiting on the sprites from my artist @Detocroix. He's been pretty awesome already, and I'm working on getting 2D lighting in the game that looks good but still emphasizes the pixel art style. Here's one of the mockups that was brainstormed a little while ago: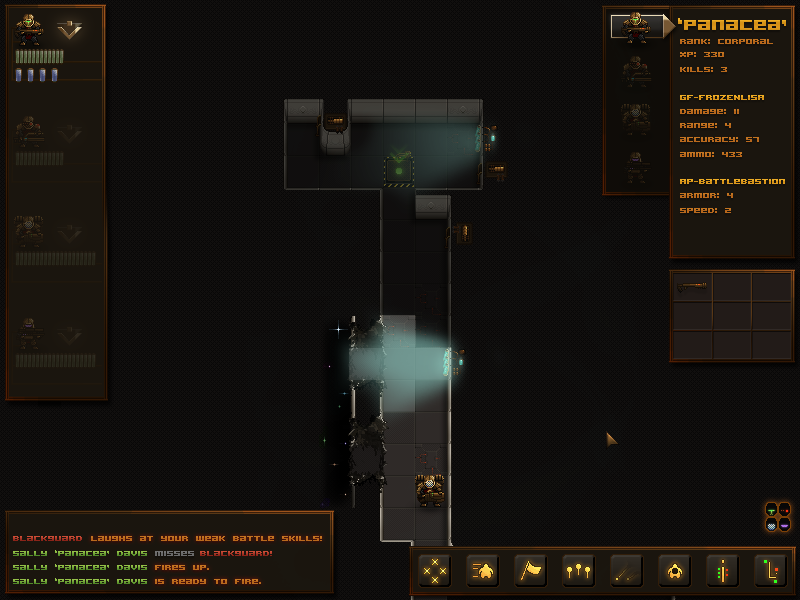 About half the class talents are now implemented. Two more classes to go then it's on to mods and implants! Steam Marines is billed as a Roguelikeish. If you have any comments on that designation I'd love to hear them. Actually, any and all feedback is welcome! The game is still in alpha so a lot is still subject to change :).