Hey, everyone!
If you haven't yet you should check out the Steam Marines Roadmap!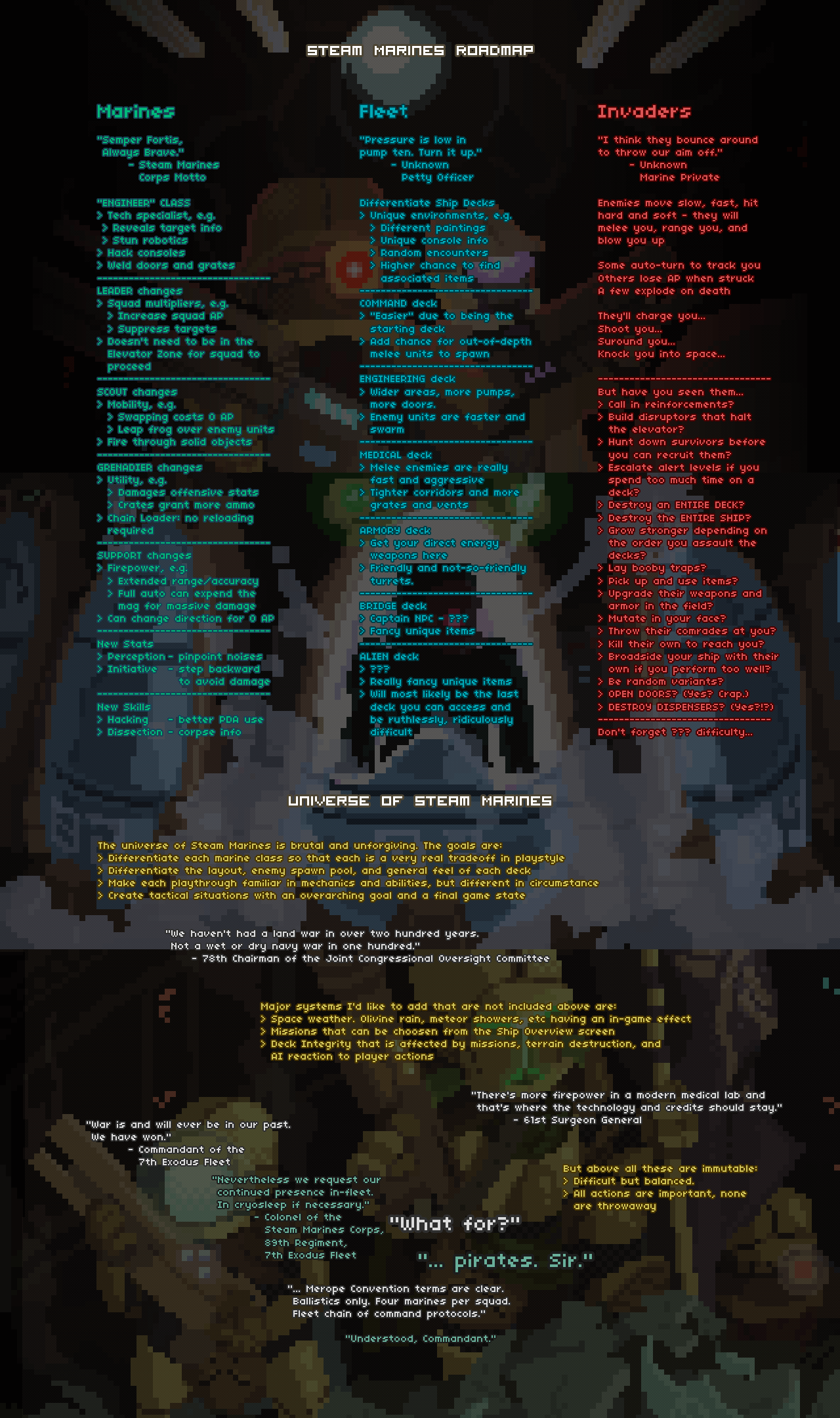 Lots of text! Lots of pixels! Basically it spells out that I want:
- An Engineer class.
- Talent changes to more differentiate each marine class.
- More unique events/decks and environment progression.
- Missions!
- Just a big ol' bag of marines and robots and aliens.
So that's what I'll be doing.
What's Been Going On... Oh.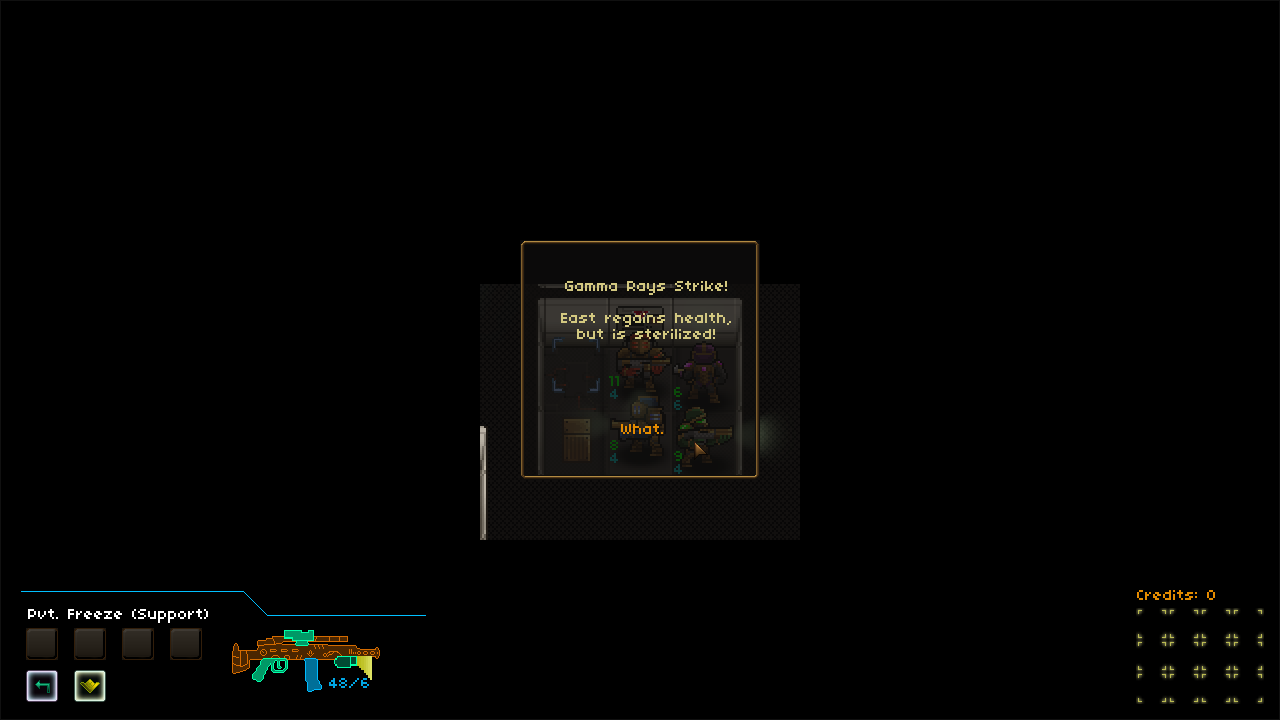 Sometimes what a dreary drudge through a drone infested deck is... random events. Space weather. Steam valves exploding. Random things randomly happening to other random things. For randomness.
Pew Pew Pew!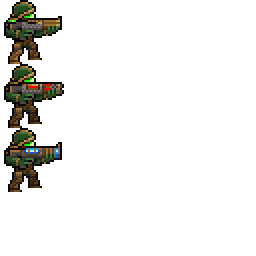 Disturbed by the lack of firing animations? Perturbed by your marines' abilities to spawn projectiles directly from their chests? No more - no they fire, reload, and say grunty type things while shooting the invaders!
The game is still too hard and I hate you
>:( To facilitate less hate, and so people who play with controllers don't try to destroy me, I've put in two new game options in the setup menu:
- You can now set facing to cost 0 AP.
- You can toggle auto-facing so that if a marine moves in a new direction he/she will face that way instead of moving automatically.
This makes the game less punishing when positioning and also easier to play with controllers (dpad for movement and it can double as facing).
Here's more pew pew in case you still hate me: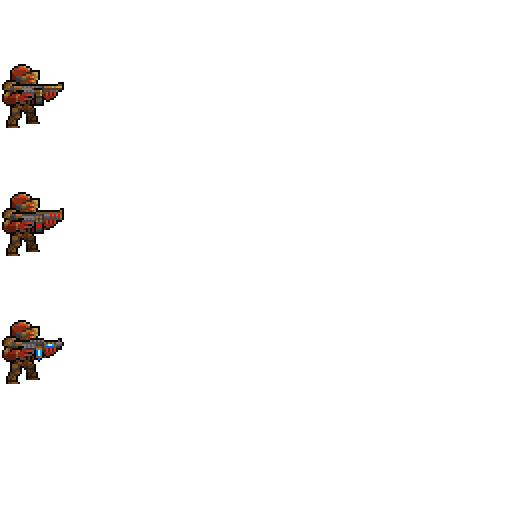 Thanks for reading and happy robot hunting!
Mister Bums