Hey, everyone!
Good stuff incoming on the path to beta! That means I'll be working really hard on finishing all major mechanics and systems. Also, Steam Marines will be launching on Steam next month!
The price is being bumped up to $7.99. I feel this is appropriate for what Steam Marines has to offer at this point. At release the price point will probably be at around $10 or a bit higher.
Bootcamp... errr tutorial!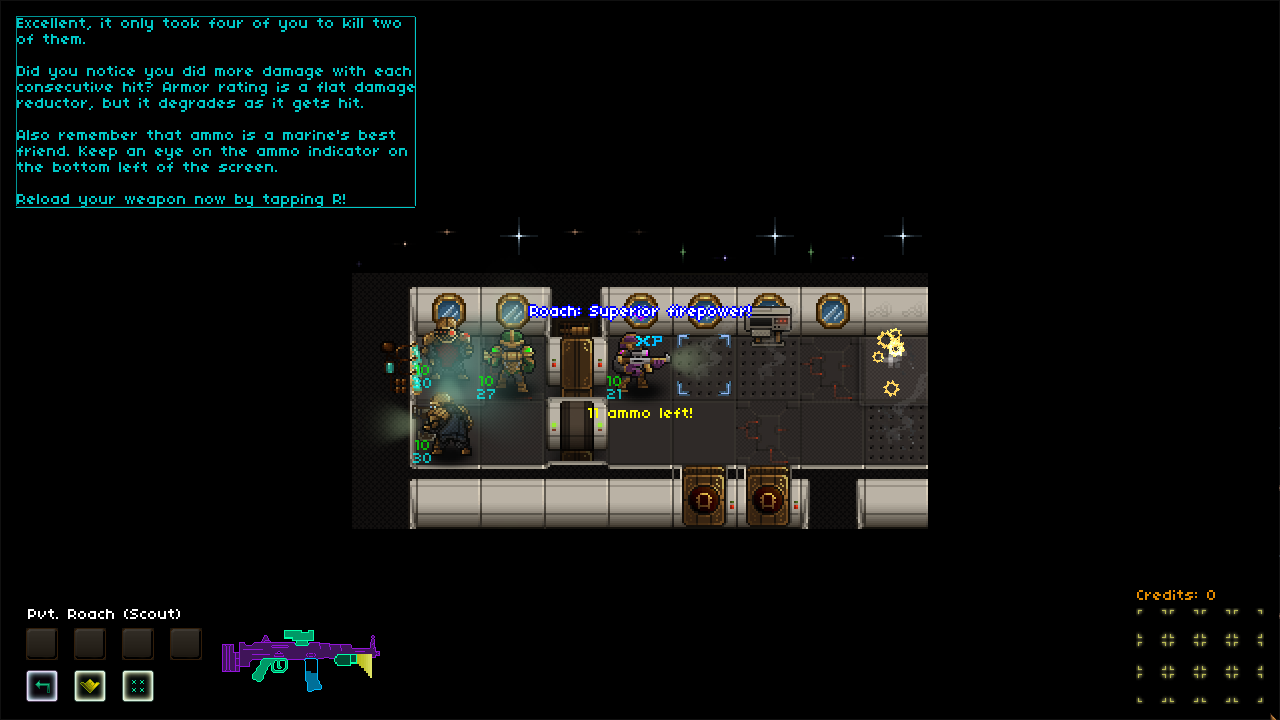 Steam Marines finally gets a tutorial. Huzzah! Basic stuff only - there's still advanced stuff for the player to figure out! Hulk Suits, flamethrowers, paintings, portholes, knocking the baddies out into space - these are all still discoverable. But the tutorial does ease new players into the basic concepts of cardinal fire and movement, as well as turns and the squad working as a whole.
What ARE you?!?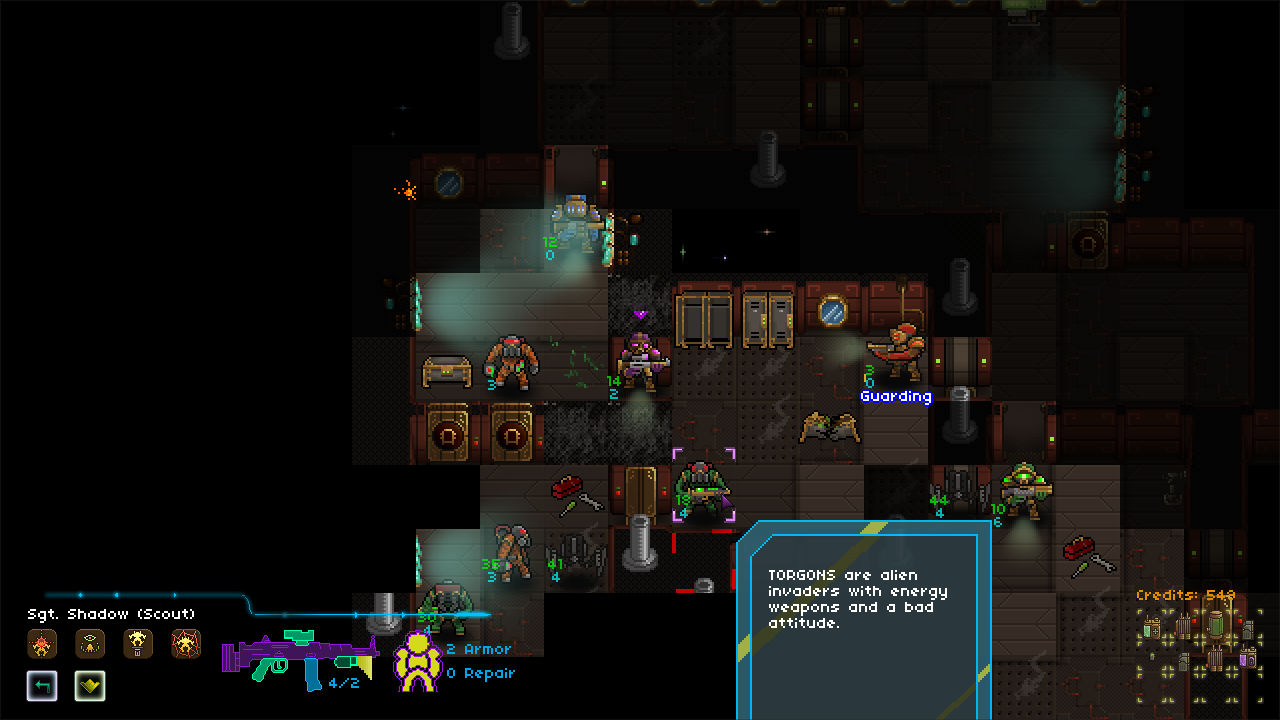 Unit tooltips have been implemented! Mousing over enemies will give you a brief overview of what they are and what they might be able to do. Mousing over marines will show you a brief outline of class and stats, letting you know what they're capable of. Because of this more streamlined interface the Squad Overview screen has been removed. Yay!
So what happened to the crew... oh.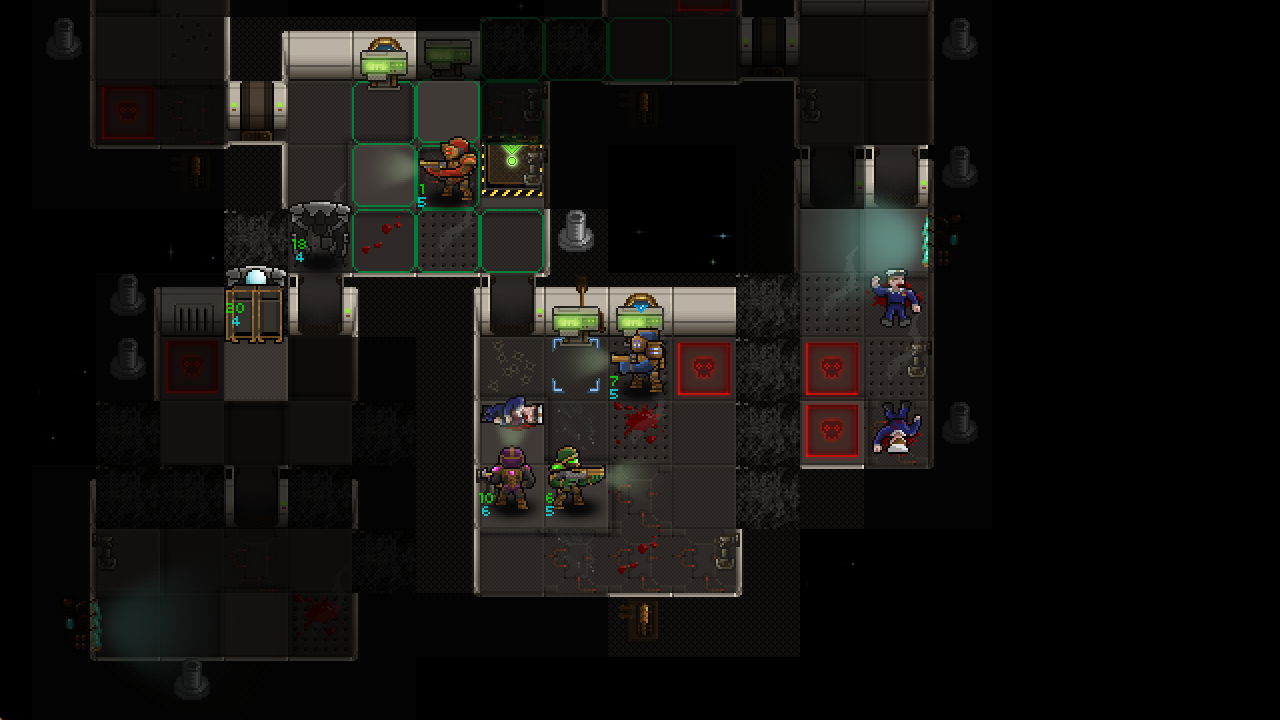 Yeouch. Looks like the party started before your marines awoke from cryosleep! Are there survivors? Can they help you? Are they in full panic-shoot-anything-on-sight mode? Are there medkits in their pockets?
WHAT IS GOING ON?!?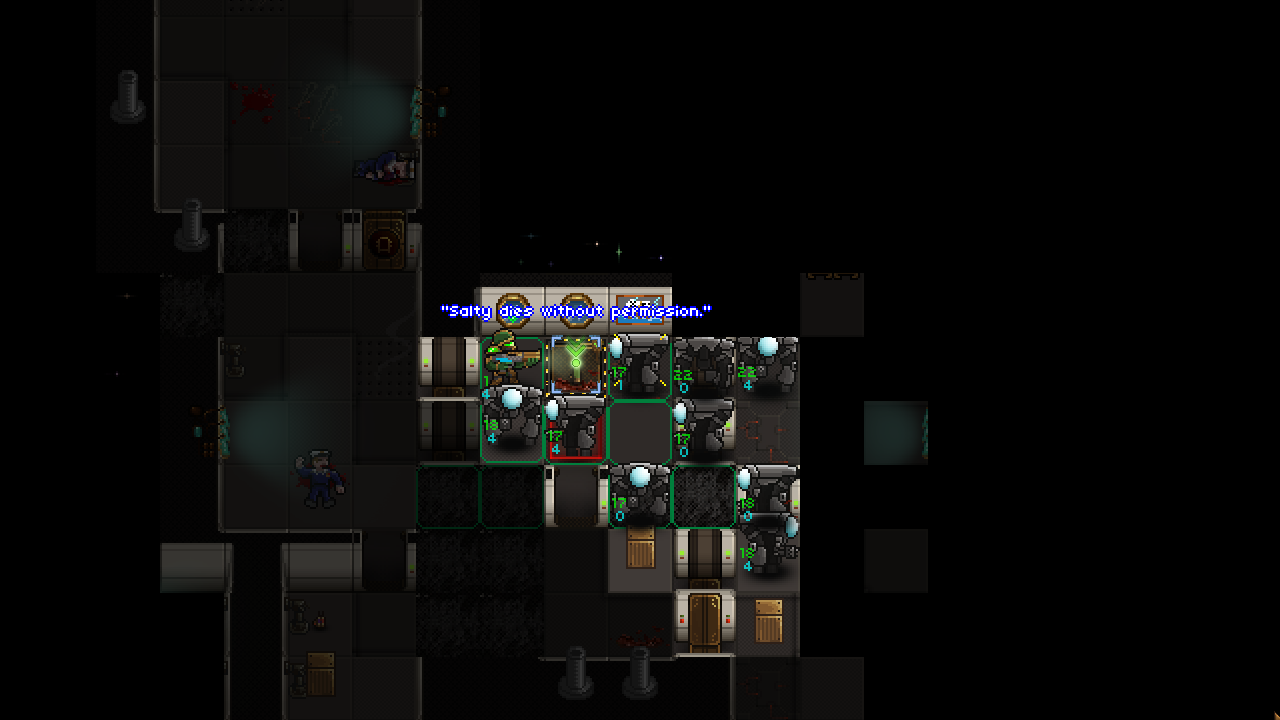 Steam Marines has never been big on narrative. The plot is paper thin and the circumstances slightly mysterious. But it does tell a bit of story through your precious marines, primarily through flavor text. Walk past a painting or a porthole and a marine might comment. Find something shiny or toast an enemy and he/she might cheer or curse. The world of Steam Marines is harsh, but marines struggle on anyway.
That's it for this build! Thanks for playing and happy robot hunting!
v0.8.3a Changelog
-------------------------------------------------
New/Changed Features
-------------------------------------------------
Added a basic tutorial accessed from the main menu.
Added a (numerically precise) ammo counter to the Firearm UI.
Unit tooltips added on mouseover. Marines display general stats and enemies display general descriptions.
Removed the Squad Overview screen. All information now on the main HUD and unit tooltips.
In the game options "Weapons Auto Lock" was changed "Camera Target Lock" to make it more clear that the camera will lock onto valid fire targets for the active marine.
Flamejacks, Revenants, and Hulks slightly buffed with +1 base Action Points.
Added relative difficulty labels on the Ship Overview so players have a better idea of what deck they can/should assault next.
Hulk Suits nerfed to +10 health and +5 armor bonuses.
Slightly increased chance for boss units to spawn in later levels as non-unique variants.
Added more random marine banter/chatter on certain actions (e.g. No ammo).
Added more randomized marine names at squad creation.
Changed main menu music.
More armor/weapon upgrades instead of randomly generated weapons/armor.
Increased distance marines need to be to shake off enemy pursuit.
-------------------------------------------------
Bug Fixes
-------------------------------------------------
You can no longer get infinite money from consoles by repeatedly using them.
Fixed Scout class talent Scoped from permanently increasing ranged damage.
Fixed critical hits not always dealing the appropriate amount of damage.
Added the current "Use Elevator" keybind in the button tooltip.
Fixed item duplication bug when trying to take an item with a full inventory.
Fixed misaligned flashlight attachment on the Firearm UI.
Fixed not being able to accurately highlight units if the cursor is coming in from the north of the unit.
Fixed various typos.
Enemies will no longer burst out of wall tiles that have been destroyed.
-------------------------------------------------
Notes
-------------------------------------------------
Main Menu buttons shifted to the left side to accommodate players

with low end/old computer/monitor resolution setups that might cause the game to position the elements off the right side of the screen.