Hello, dear followers of Helium Rain ! It's been a long time since our last update here, but we'll try to catch up a little bit.
State of the game
We've working very hard on the game, with hundreds of modifications - commits - on the source code and assets in the past months. Though we posted few public updates, rest assured we never spend a day without working on the game !

Helium Rain is a very complex game, with sprawling menus, complex spaceships, and a realistic economy that needs as much effort as the real one. We sometimes feel like a central bank, implementing policies so that the game doesn't spiral in economic crisis. We want the player to have enormous power in the game, the power of shutting factions down through a blockade, the power to make its factories profitable by harassing the competition.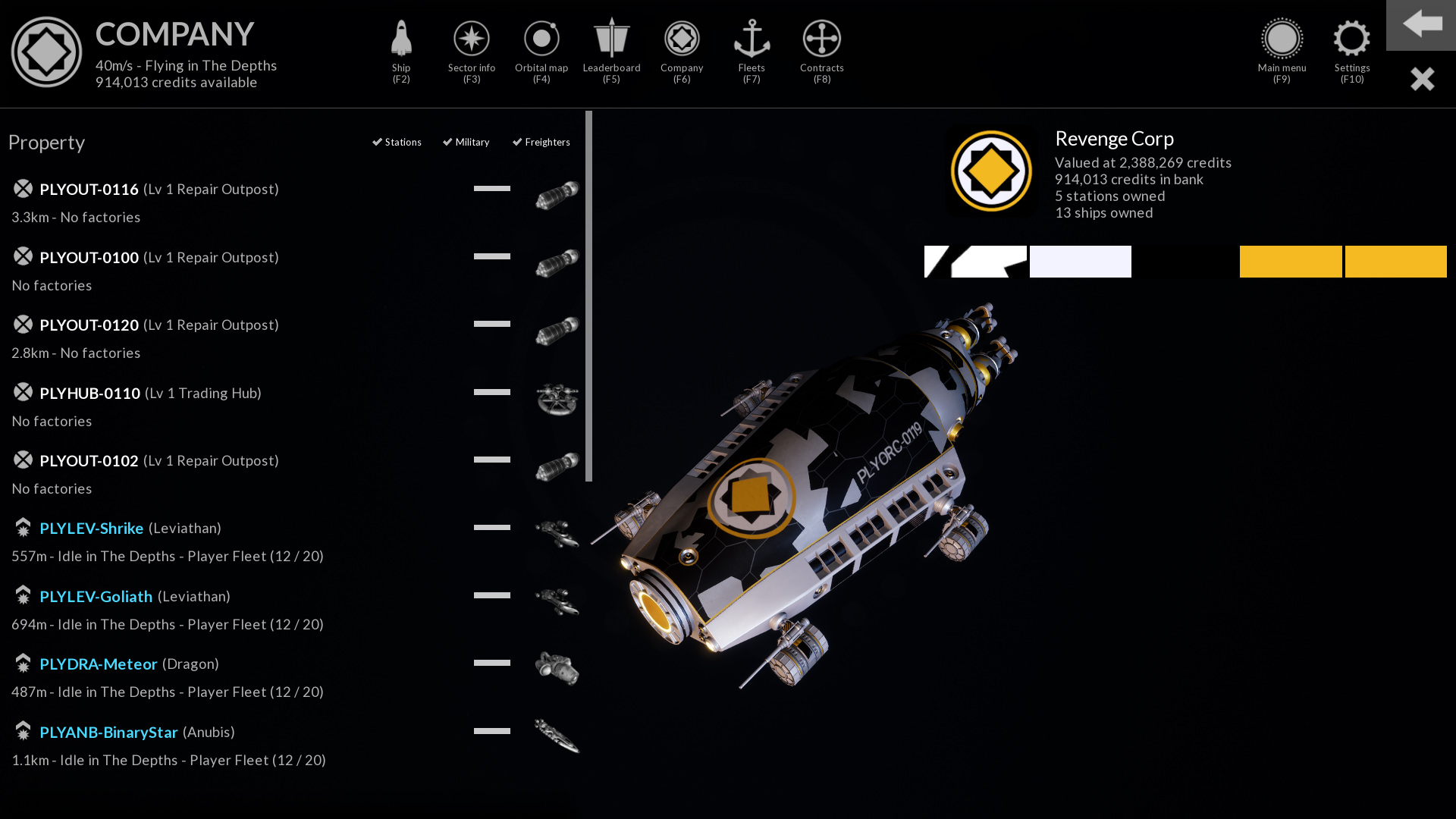 We've held private alpha testing of the game for a few weeks. While the results were extremely helpful, it felt like the game was really far from being enjoyable, so we're working on better menus, better immersion, better progression for the player. The player will always be able to fly every ship in the game, and you can switch ships at any time, but we're also making sure that Helium Rain is not just economy and trading. You will always be flying a personal player ship, one that can be the flagship of a fleet or a lone wolf attacking convoys. Discovering new sectors, engaging battles, will require using your own ship, instead of remotely controlling your forces on a map.
Cockpit system
The game's graphics are not resting idle either. When flying ships, players see the world through a cockpit system. It's actually a glass cockpit, a cockpit that uses screens instead of actual windows. Our ships are heavily armored, protected both against gun shells and micrometeorites, and we choose early in the game's development not to have fragile features such as antennas or windows. If your ship looses its power systems for a few seconds, you will see the glass cockpit shutting down during that time, making the pilot a helpless spectator for a short duration.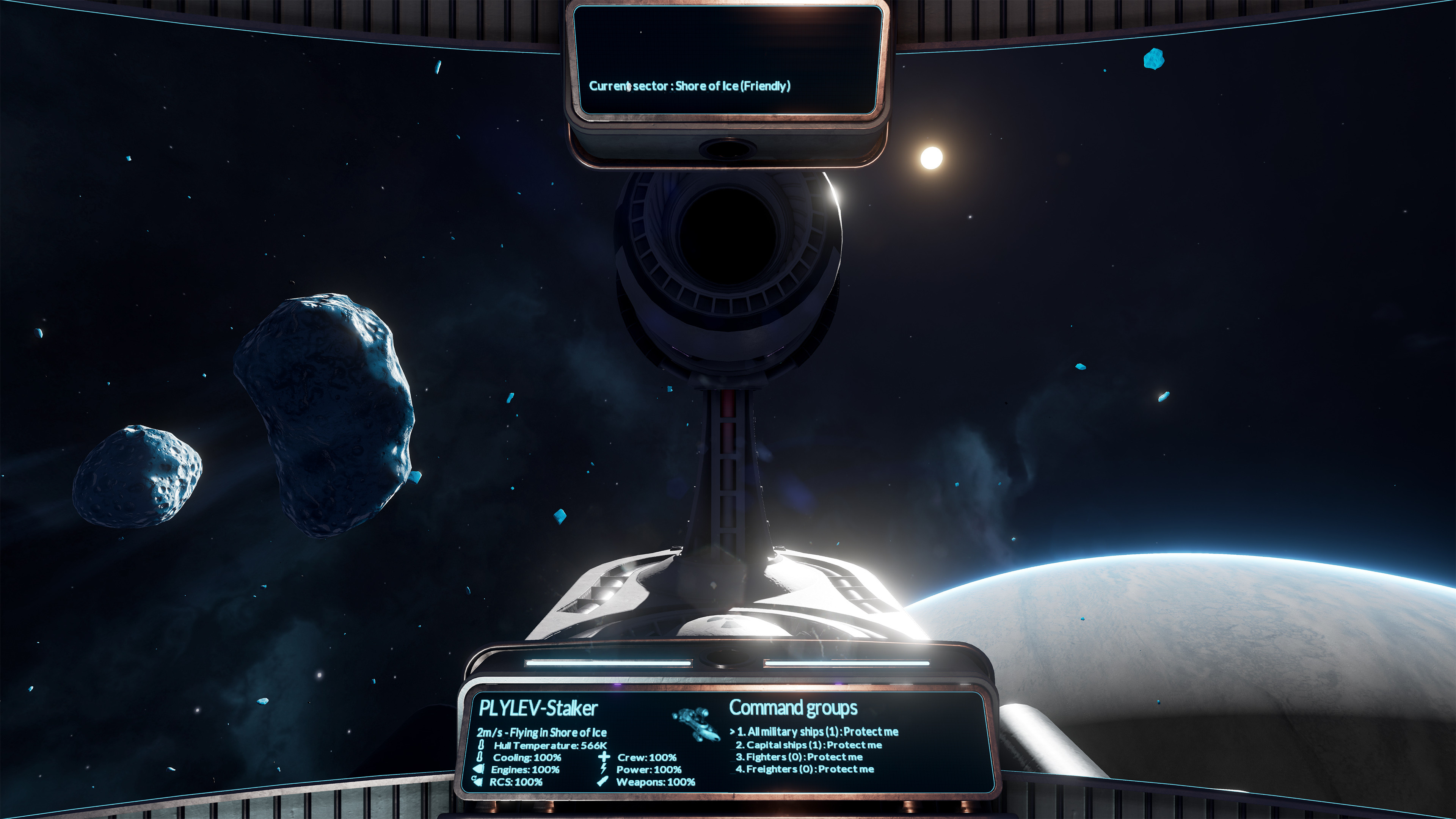 The above screenshot also features upgraded asteroid fields and special effects. We want your experience of Helium Rain to be as impressive as it can be, so the graphics are of particular importance. We just moved on to the latest Unreal Engine release this week, enabling better performance and rendering quality, and we'll keep iterating on all assets to ensure the game looks good.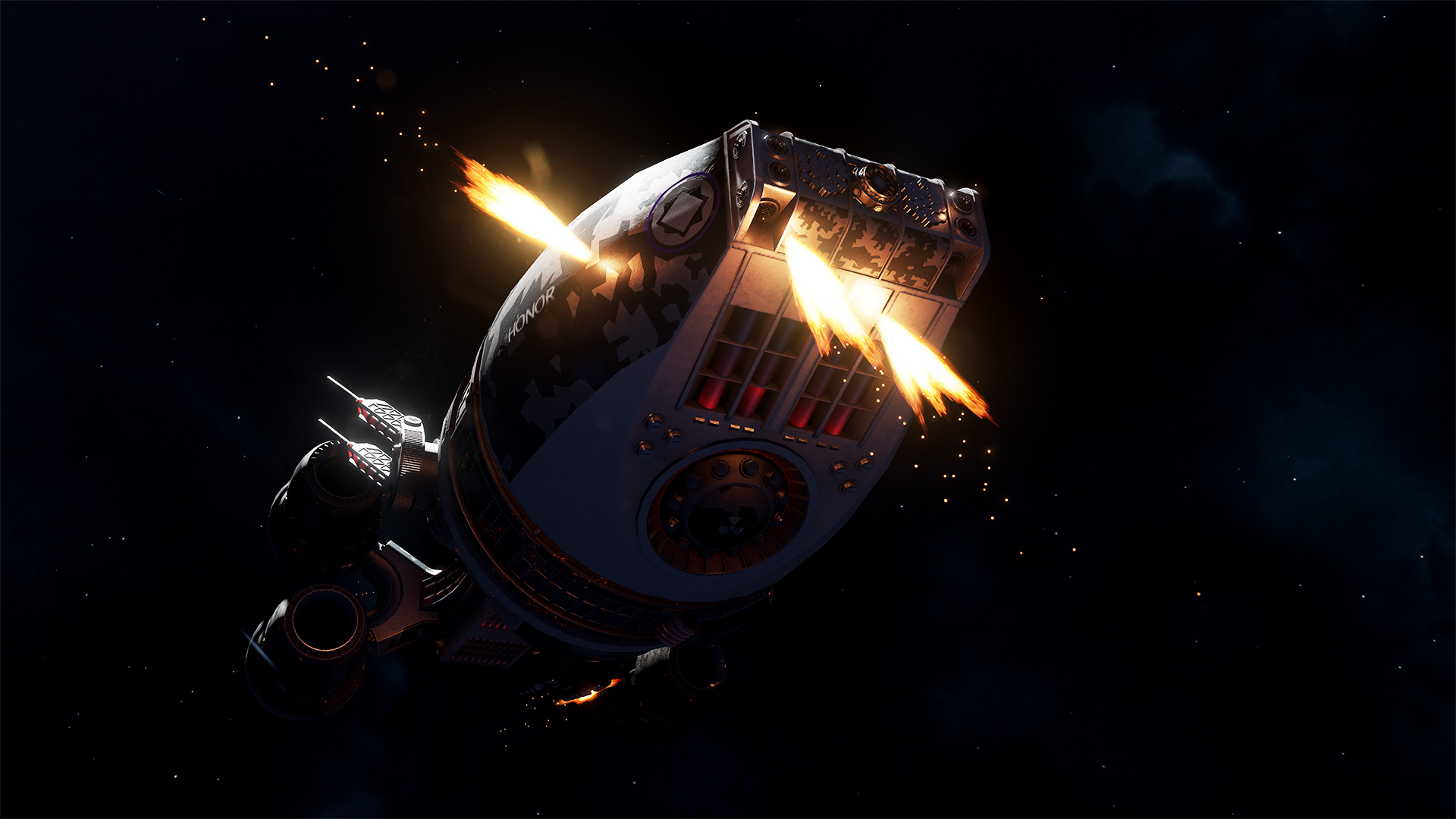 A new development model
The game can be considered in a playable state right now, but it's hardly any fun. We previously said that the game would be released in Early Access this summer, and would then receive updates to add new content and game mechanisms. We're not going to do that. Instead, we want to release a complete version of the game later this year. The reason for this is simple : as the game is complex and its mechanisms are tighlty integrated with one another, releasing incremental updates doesn't really make sense. The first versions would be boring, and the later versions would be harder to do.
Thank you for your support and patience !