State of Extinction (SoE) is rich in story, narration and dialogue as it's not a survival game. While SoE has light survival tactics, SoE is an RPG at heart. To power the player on their adventurous journey, we required an Interface that would capture the spirit of the primitive world while communicating key information.
Our interface features a heads up display (HuD) consisting of hand tied wood and stone set on primitive art based panels. The HuD was hand crafted by top 2D Artist Sandra Pinkert and really embodies the spirit of the game while not taking away from the action at hand while it's being displayed.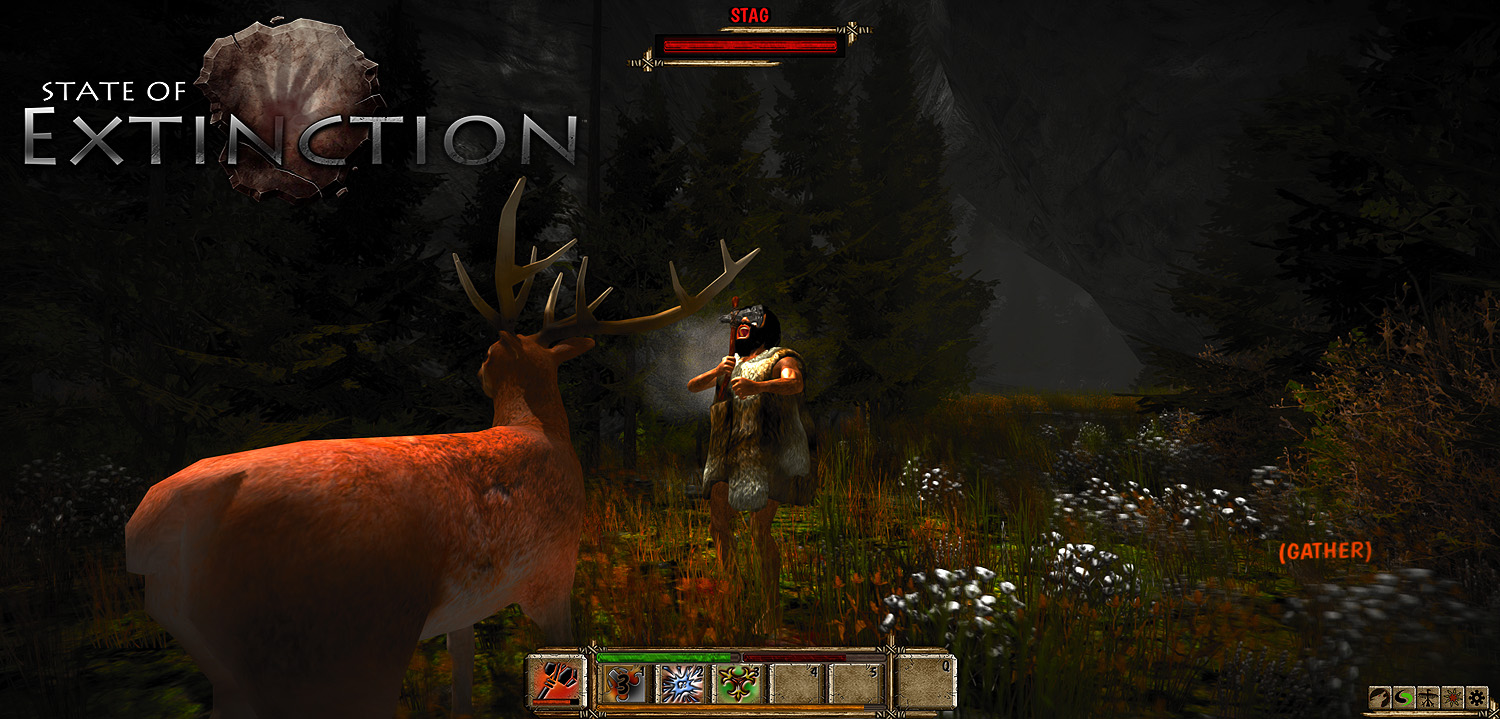 The HuD panels can be dragged around the screen to provide the best view and is accessed in real-time. Meaning, for example you can't pause the game while fighting to switch out a weapon. We took this approach because we felt that we wanted the player to always feel part of the action. Taking the player away from the game to show a menu would deter that experience.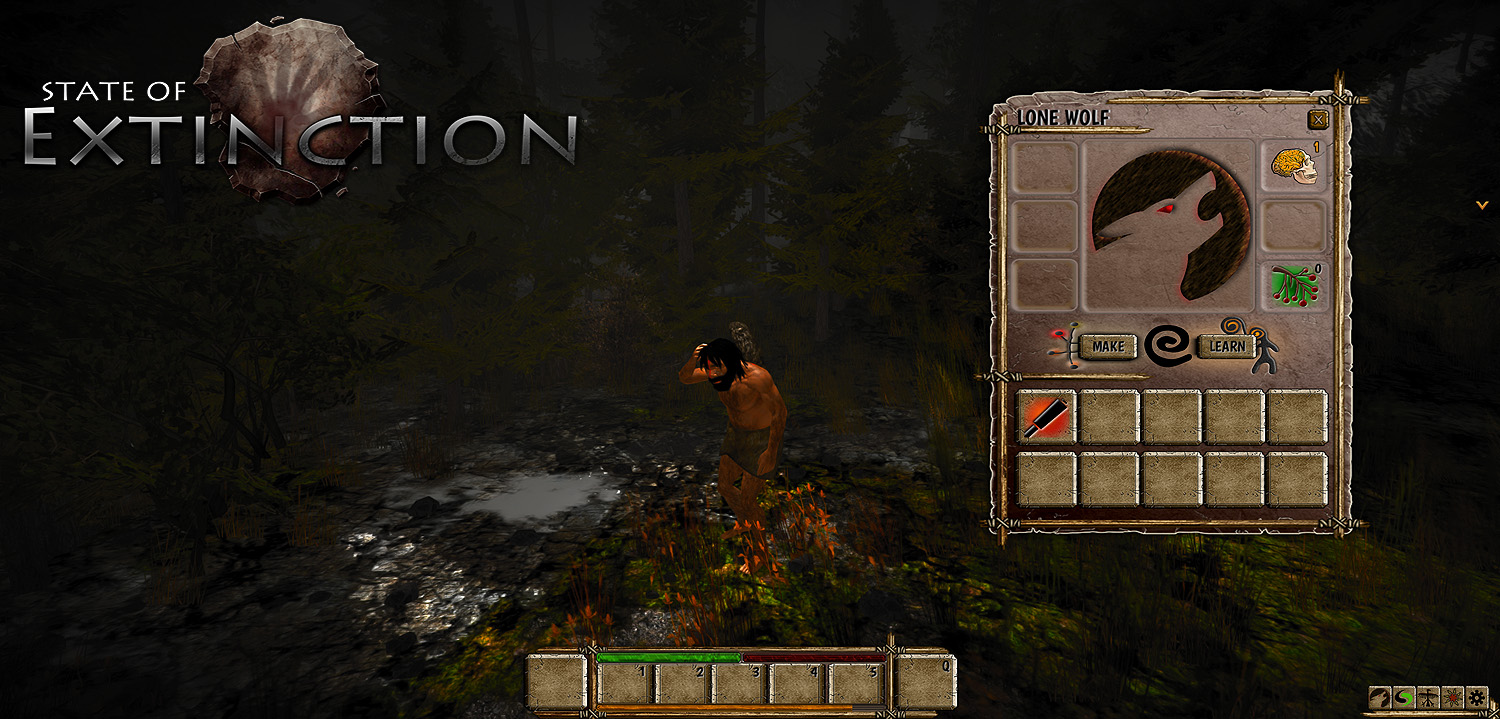 The HuD is used for viewing your health, power, hunger, currently equipped weapon durability and equipping/executing on learned skills. Targeting a non player character (NPC) will display the name and health of the NPC. You have the ability within the HuD to, "Make" items such as weapons, furs or food. You can also, "Learn" new skills, depending on your calling and animistic religion and beliefs as you grow in Intellect. Will talk more on this in a future communication.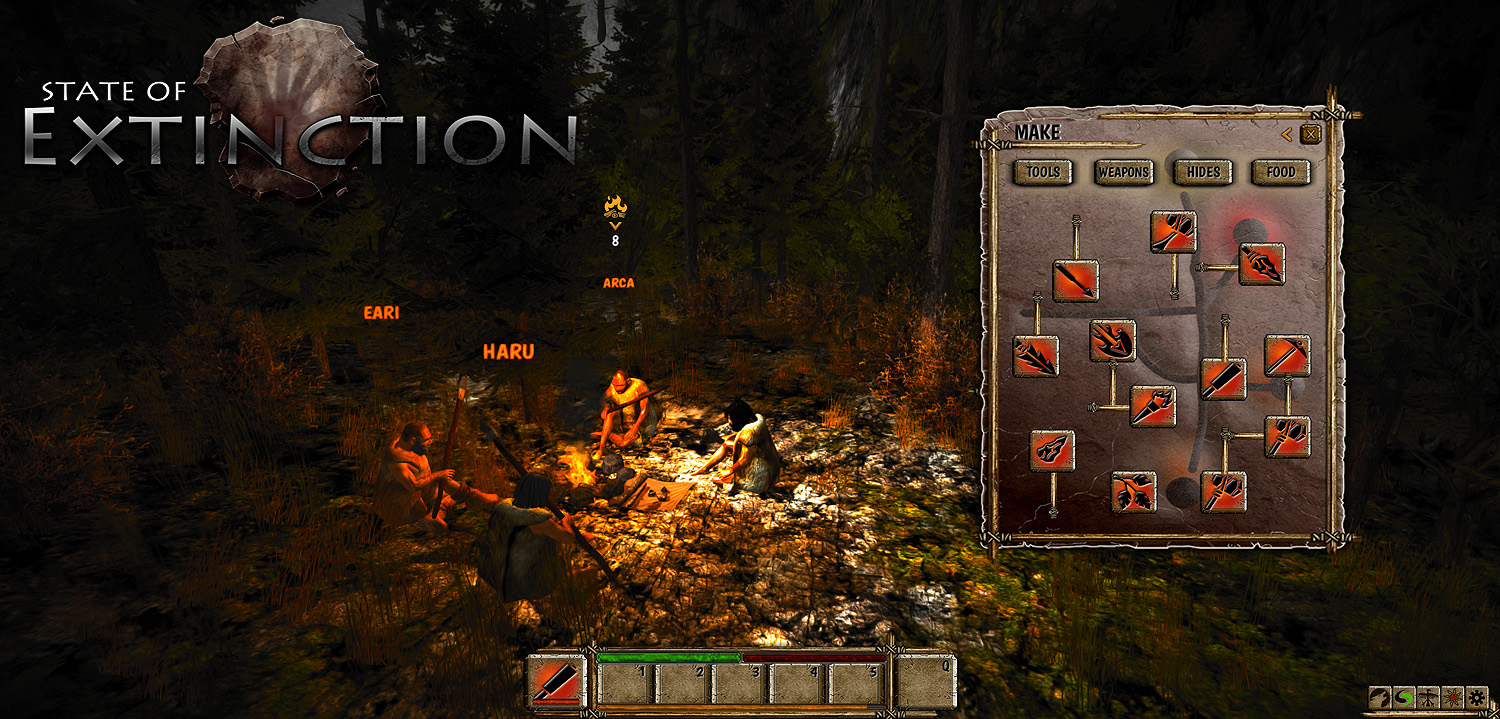 Finally, you will also use the HuD to view and access items within your sack as well as your berries count (currency). You will be able to equip furs on your head, body and feet to help fight off foes, weather and other natural elements. And most importantly, the HuD will provide you with a Quest Log of active and completed objectives.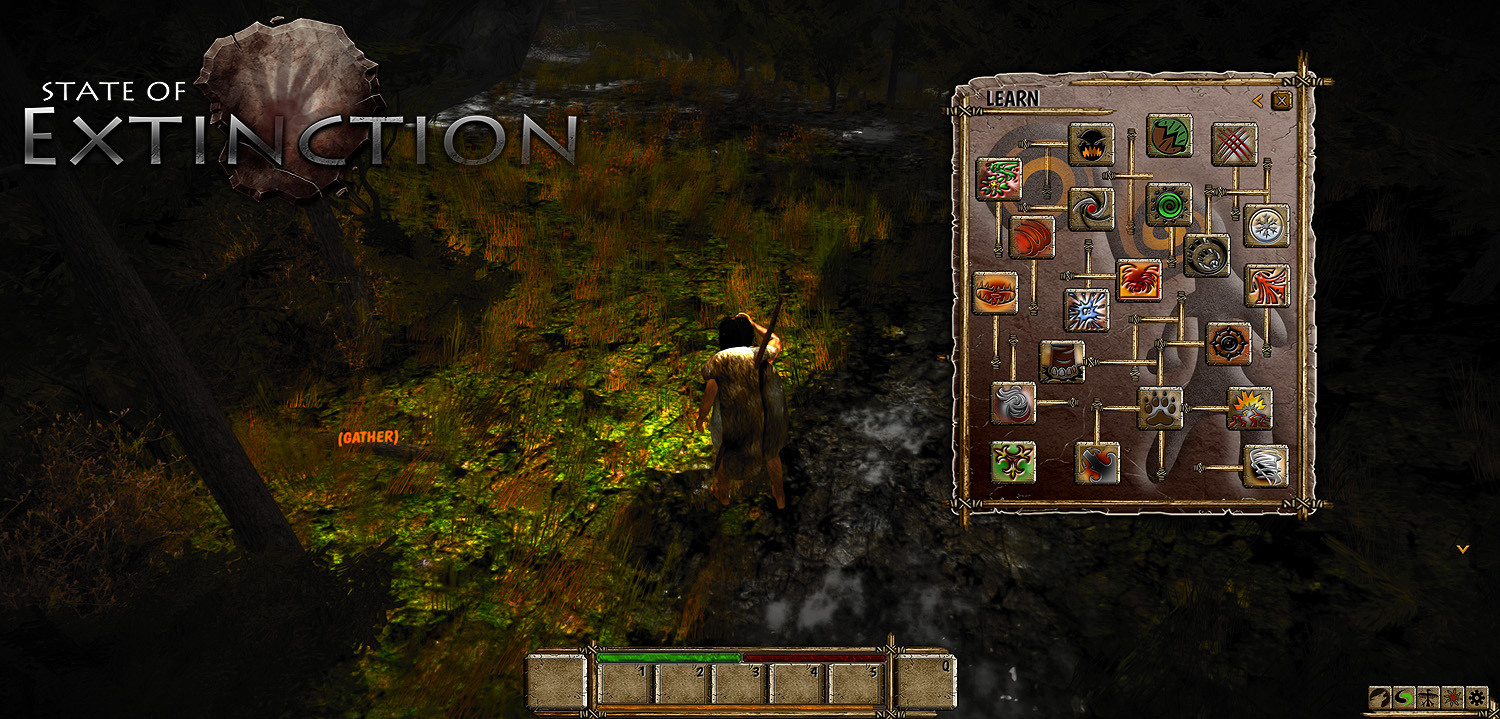 Thank you for taking the time to read about the Interface of SoE. Will communicate soon on our next feature, Hunting and Gathering.
Stone Pixel Games, LLC Development Team