Starve or Blow Up
Stay alive in the new Starve or Blow Up mode by constantly eating what you find but you also don't want to eat too much!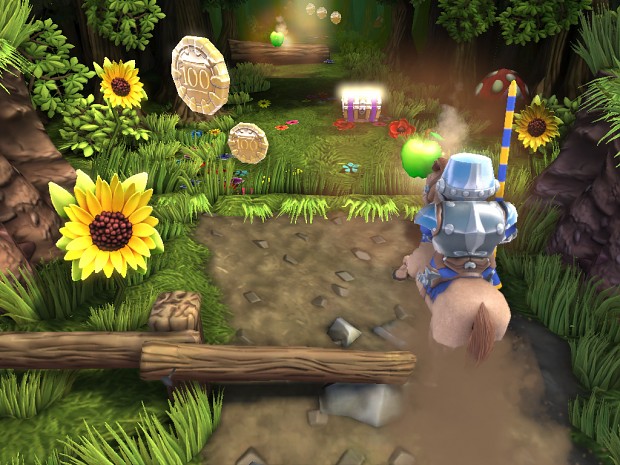 In this mode you Starve very quickly and your Rider and Horse shows that with their body fat. The Horse eats all the apples you pick-up. The Knight abhorred those apples but he loves to eat meat, meat and only meat! You have to manage the body fat of both independently. But even when both are well fed you have to be still really careful because then you could feed them too much which will result in a mess, a exploded mess!
First I had a UI showing the fat too. Top shows the Knight's fatness and the other the fat of the horse: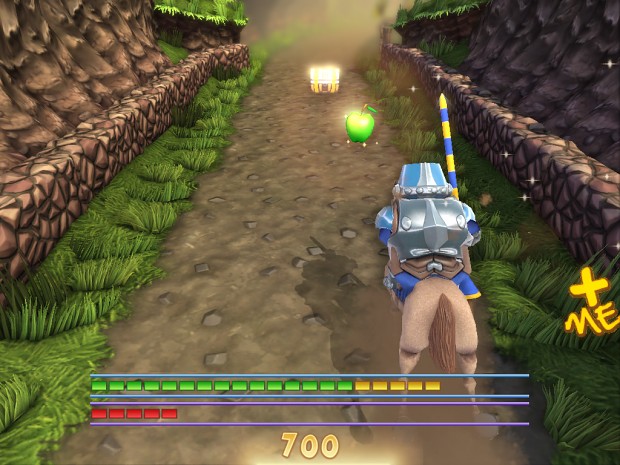 It turned out its not really needed since the characters show it pretty well. When the horse or knight is too fat and more eating would make him explode the body will pulsate and the food will blink red: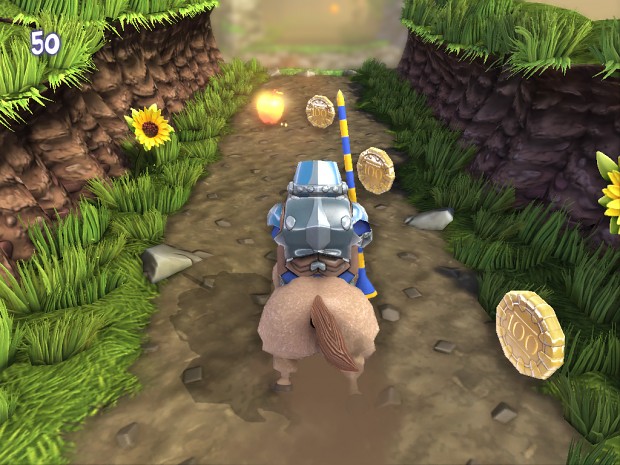 When one of them is about to starve to death he will get dizzy ragdoll physics animated and the view seems to fluidify. But you remain to have full control, the gameplay/controls are not affected at all by this.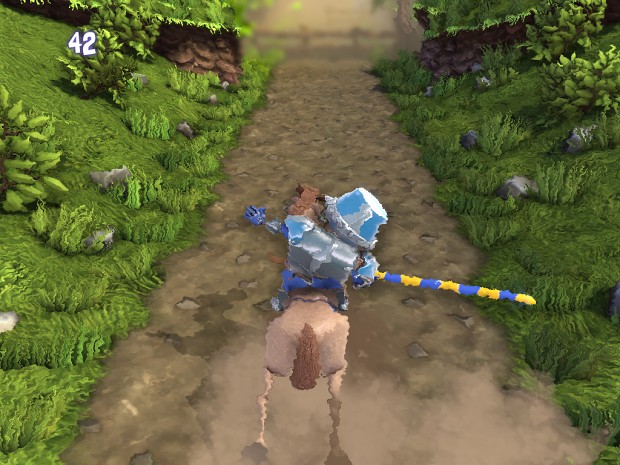 Here is the mode in action:
Ragdoll Collision Player Feedback
There is now also ragdoll collision when you slightly touch something and it is blended with the animations. The gameplay/controls are not affected at all by this but I think it adds a lot to player feedback, so you really get that sense that you almost smashed into something. It works independently for the knight from pelvis up and for horses neck and up. That ragdoll collision is also added for hitting something with your lance.
It was very tricky to get working, it resulted in some nasty new bugs and I also had to change quite a lot but I think it was worth it in the end: