Development of this project starts with the level design, I created a house in the forest where you as a player can move from scene to scene. creating different scenes in and around the house starting with the living room and the bedrooms. The purpose of the game will be that you must find a way within 6 minutes to save yourself and your family!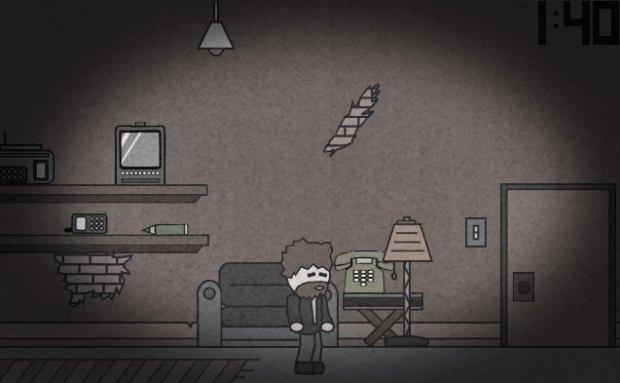 The only way to achieve this is to make choices you are given. these choices will at some point generate an ending for you. having more than 10 different endings will make you think twice when you have to make a choice.
For example: You can pick up the knife in the kitchen or look at the table or just barricade the windows.
You can only pick one of these. After you selected one the others will disappear. but there is much more. More rooms with more choices and only 6 minutes before the serial killer will break into the house.