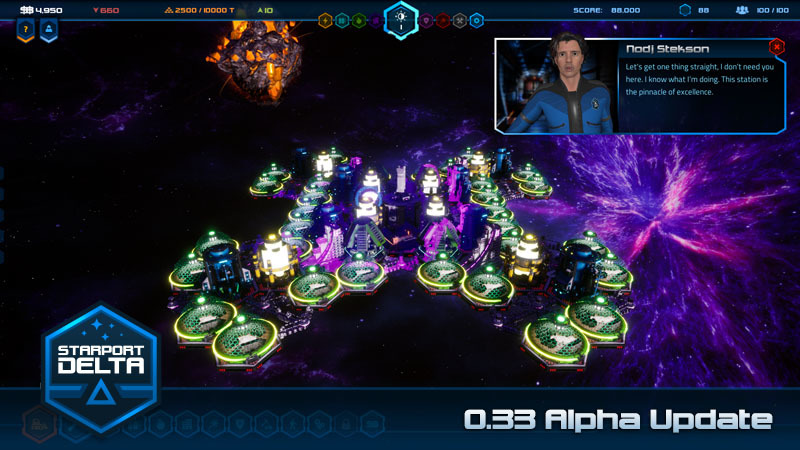 It's time for another closed alpha update to Starport Delta from the Cloudfire Studios team! This update adds ship AI updates, new voice content and various other updates and fixes, including a new website! The screenshot above is a sneak peek at one of our later campaign missions, as well as one of our recurring characters.
New website!
We've been hard at work on the new Starport Delta website, which is a big update from the simple page on our studio website! We're excited to share the new look, and we'll be adding new lore and content for characters in the coming weeks.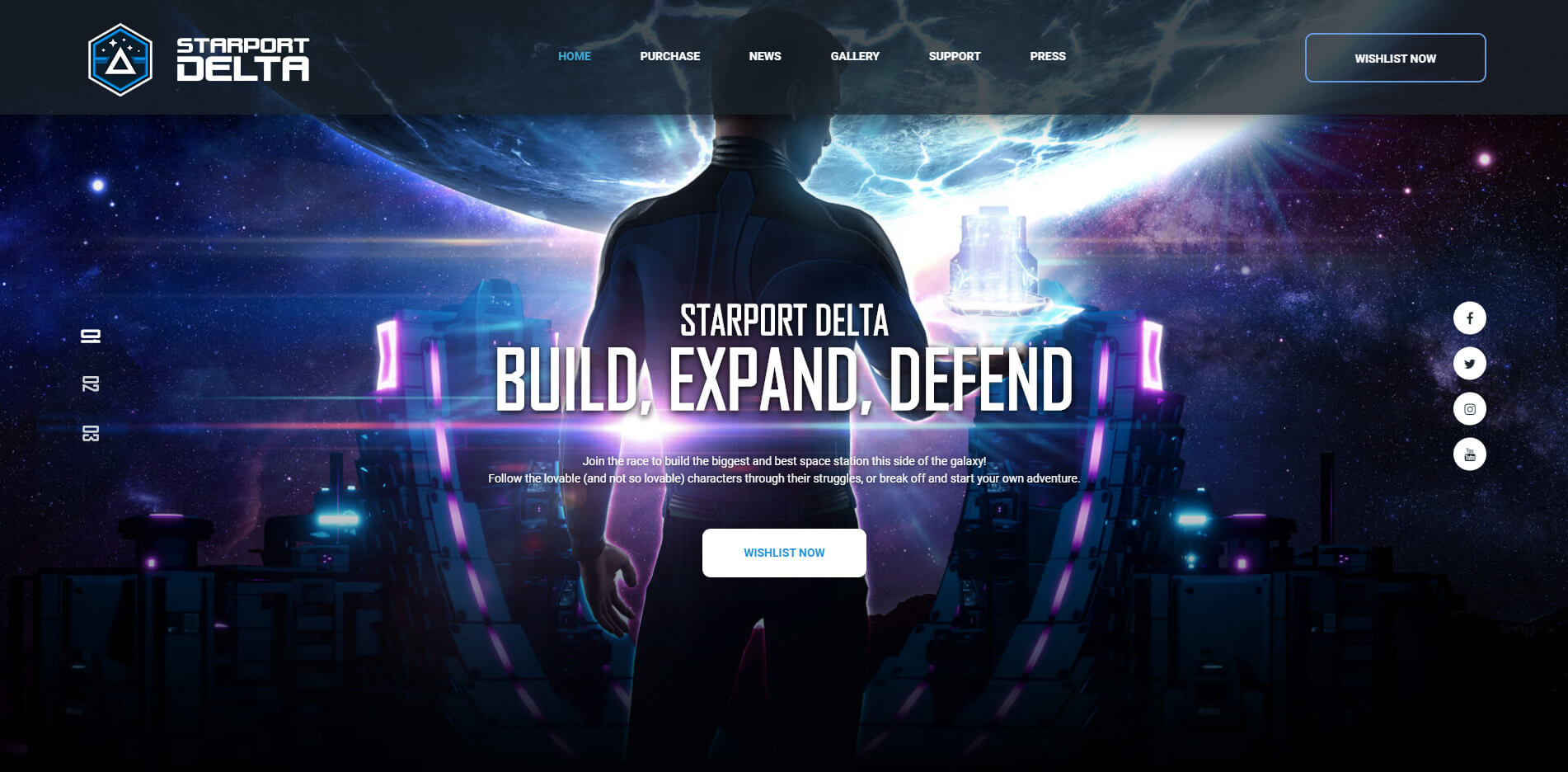 Coming soon
The Cloudfire team will soon be getting on a plane and heading to Dreamhack Anaheim! We're taking part in the Indie Playground as an officially selected Best Simulation indie title, and we're pretty excited to be there at Booth I-419.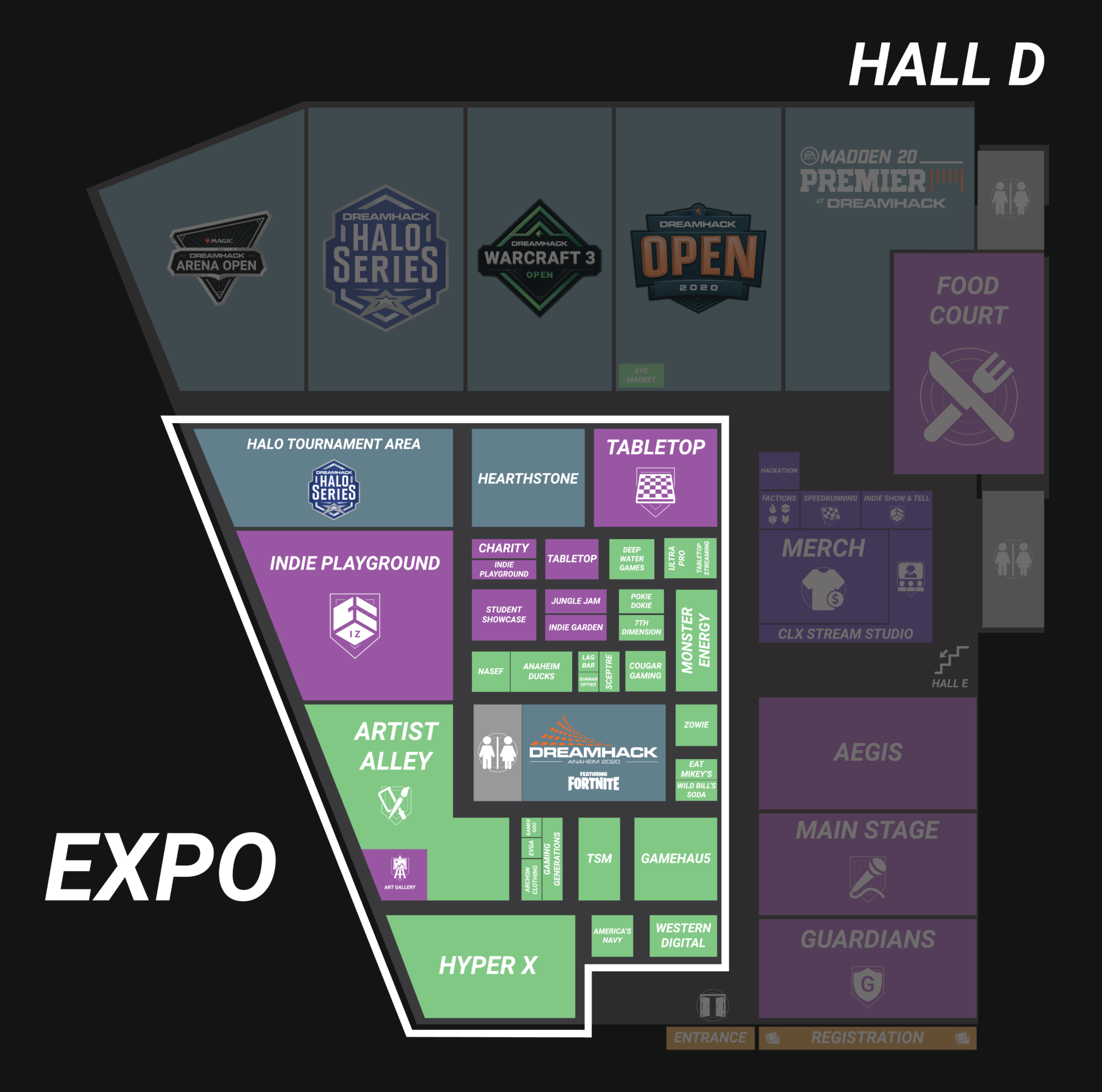 From there it's on to PAX East! Come chat to us at Booth 32080 and give Starport Delta a go!
What's new
AI updates for select ships
add new voice content
add some new dialogue to the final mission
finalise tutorial scripts
start adding new tutorial systems
change upkeep costs to be calculated per-building rather than per-day
adjust when leaderboards are updated
adjust amount of materials mined by mining ships
updated translations for some mission content
update collisions for debris
update the tile details to include the full population for upgraded buildings
fix new cursors not visible in build version of the game
fix population not being reduced correctly in some cases
fix some bugs with the inactive state of buildings
fix tile details UI rarely showing the wrong building
fix first notification in sandbox mode not showing the correct character details
fix some errors when changing cursor in parts of the menu
What's next
translation updates
ship updates
Wishlist Starport Delta now on Steam, Green Man Gaming and Humble Store!
For more information follow:
Starport Delta on Twitter
Starport Delta on Facebook
Starport Delta on Instagram
Starport Delta website
Cloudfire Studios on Twitter
Cloudfire Studios on Facebook
Cloudfire Studios on Steam