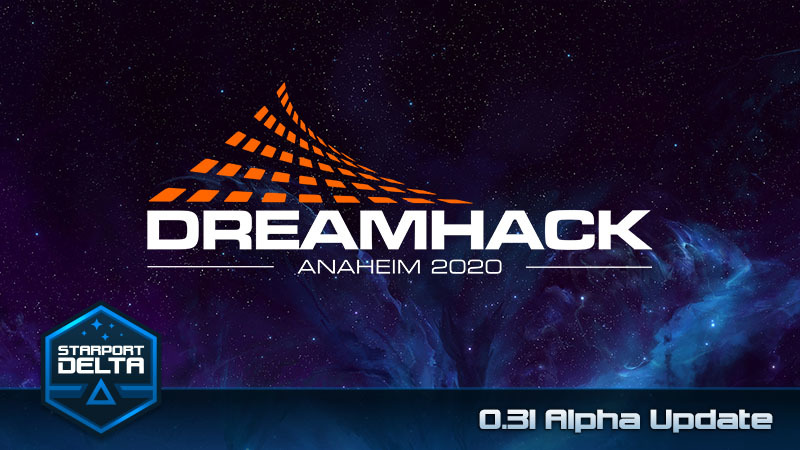 It's time for another closed alpha update to Starport Delta from the Cloudfire Studios team! This update adds a host of new animations, a new leaderboard system and various other updates and fixes.
Dreamhack!
Just quietly, we're excited that we've been invited to showcase Starport Delta at the inaugural Dreamhack in Anaheim! Grab your tickets and come support all the great teams and games in the Indie Playground!
We'll be bouncing from Anaheim to Boston where we're showcasing at PAX East at booth 32080! You can still grab tickets for PAX East as well, and we'd love to meet more players and introduce everyone to Starport Delta so come along to play the game and say hi!
Still lots going on with the game as we increase the pace of new builds. A lot of content being finalised and being sent out for translation, and we're particularly proud of the new character animations.
What's new
add additional facial expressions to characters for briefing dialogue
add body gestures to character animations in briefings and to in-game notifications
add leaderboards
add volume slider for voices to options menu
add new UI for when mission objectives are completed
add visual effect to highlight button to start mission after briefing dialogue is finished
add stats/conditions for checking waves of disasters
add new icon for smuggler in security scan
update visual effect on buttons
adjust music volume down when voice clips are playing
update evacuation shelters to only display evacuation UI if enabled for the scenario
update some voice content
fix error in character visuals when loading mission one
fix some reference errors
fix wrong dialogue clip playing in mission three
fix supply ship timing being slightly out of sync
fix storms objective completing too quickly on mission seven
fix ships all travelling through the port tile on their flight paths
What's next
more voice content
ship updates
Don't forget to check out our new game release trailer:
Wishlist Starport Delta now on Steam, Green Man Gaming and Humble Store!
For more information follow:
Starport Delta on Twitter
Starport Delta on Facebook
Starport Delta on Instagram
Starport Delta website
Cloudfire Studios on Twitter
Cloudfire Studios on Facebook
Cloudfire Studios on Steam