In what seems to be the most exciting and tense voting reveal process ever, our whaggababy Stackout managed to win the retro based contest over at Gameprog.it
*hint* You gotta scroll allll the way downwards to actually see that it's true :D
We are soooo happy and stoked and amazed that we managed to achieve this, so please bare with our overwhelming joy, since we are new to success :D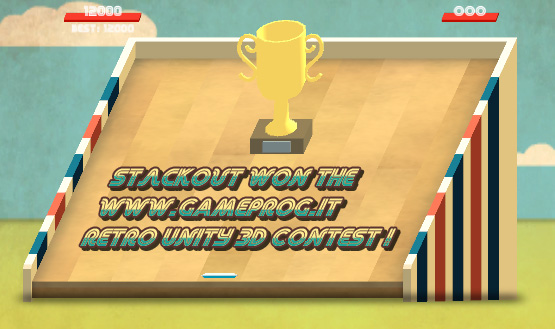 While we already had some neat plans on how to extend and improve Stackout based on all the feedback we received and our own thoughts and ideas, we will release a contest version with 4 additional levels to the web by the end of january. We would like to target kongregate and gamejolt for a start, so it's really exciting to take that next step.
And now there's free #virtualhugs to be get everywhere by either @danielegiardini or @fabi_smith
Make sure you'll get it while it smells like sweat, tears and cowabunga !!