Since Velocity Stream launched, we've done extensive work improving the game. This has ranged from straight cut bug fixes to new features.
It's no question that we are proud of the product we've managed to create. Wherever we've turned, the game has received positive feedback for everything from music to vehicle physics to the general sense of fun. But naturally we realise that Velocity Stream isn't perfect. We constantly process the feedback we receive and this has resulted in a long line of patches.
Among the new features we've implemented so far we can find the ability to play against the AI, camera effects that increase the sense of speed, addition of a skid sound and highly reworked menus.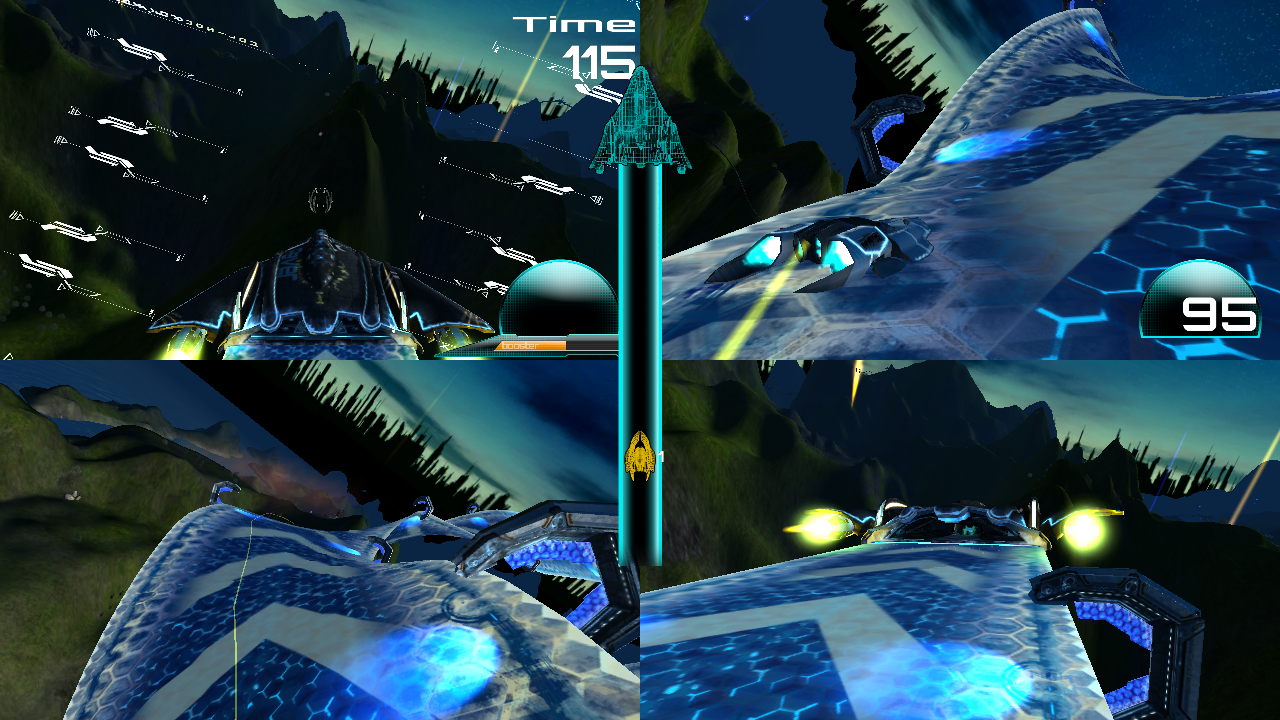 Splitscreen release version
However, it's not until this week that we officially released our by far most requested feature: splitscreen. It's a bit ironic, considering how the early prototypes of the games were only playable in splitscreen. It was a very pleasant surprise and we've decided to comply with the demands of the community.
Having the intention to display our game at Dreamhack Winter, we decided to set this as a deadline for when we should have a Beta of the new feature finished. To maximise the splitscreen experience, we adapted our booth to this by dedicating a majority of the surface to fit a TV, a sacco bag and a tiny, tiny sofa. This was very well appreciated, with the splitscreen mode receiving as much attention as the main online mode.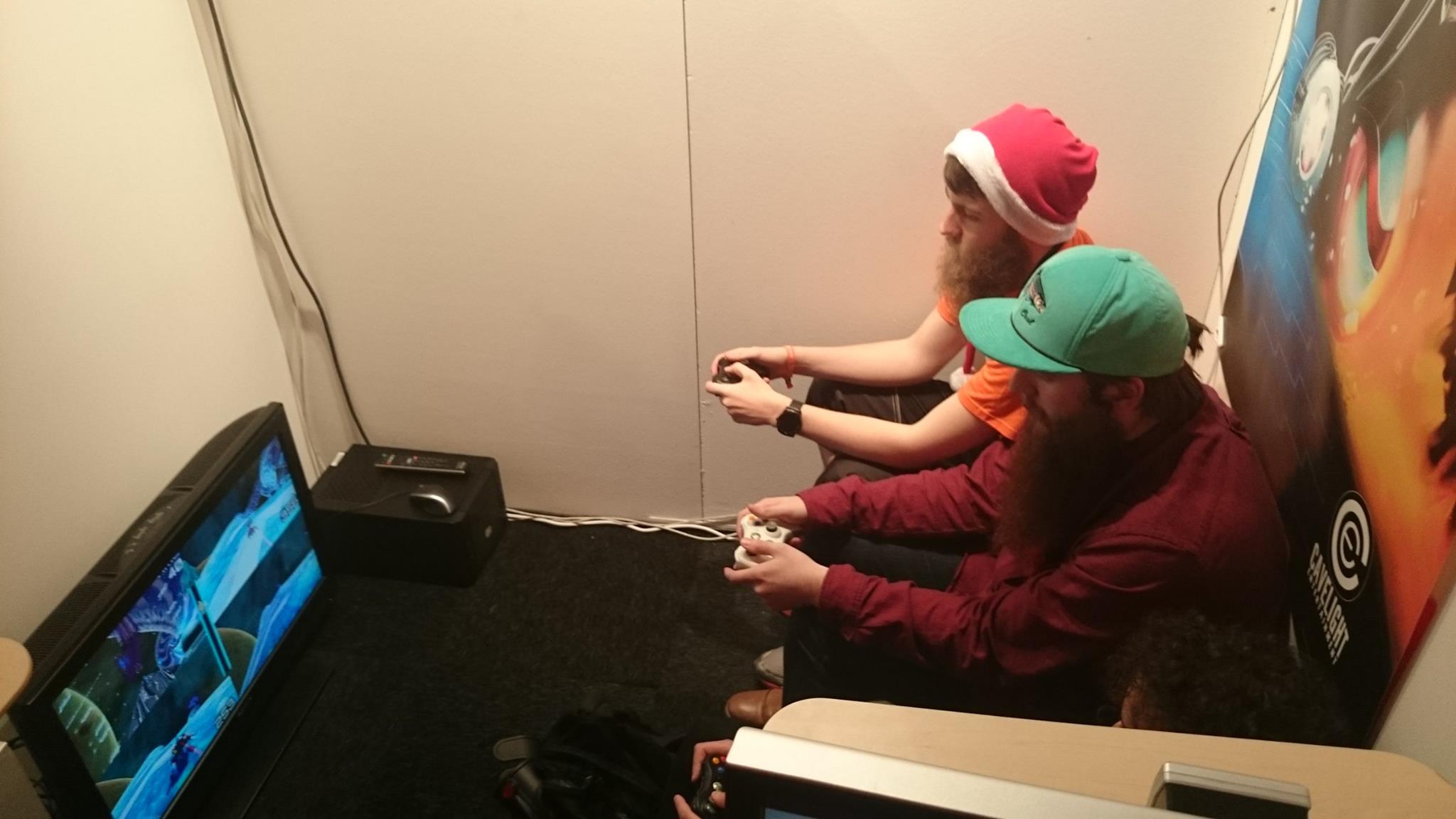 People trying splitscreen at Dreamhack Winter.
Our intention is continue improving upon the game over the coming months by adding more features and additional content. Without giving too much away, we can confirm that additional vehicles and maps are in the works to make Velocity Stream an even more varied, interresting and unique game.
We are now asking you, the community, to continue giving us feedback as to how we should improve the game. More likely than not, we'll listen and do what you ask for.