Greetings fellow gods,
In case this is the first time you're encountering Soulash, it's a traditional turn-based roguelike where you take the role of a forgotten god set on destroying the world. It features a big open world that exists only for the pleasure of complete destruction, tactical combat with lots of active abilities and weather conditions, a complete story from an antagonist point of view, lots of good loot, crafting, and in-game tools for additional content creation.
Today, after 5 long years of development, Soulash hits 1.0 and releases on Steam and Itch, with a 10% launch discount!
Below is the full changelog for the 1.0 release:

Added
Core gfx mod with pixelart tileset. Both core and core_gfx should be enabled unless someone would like to continue to play ASCII.
Steam Workshop integration:


Publishing mods to Steam Workshop.
Loading subscribed mods.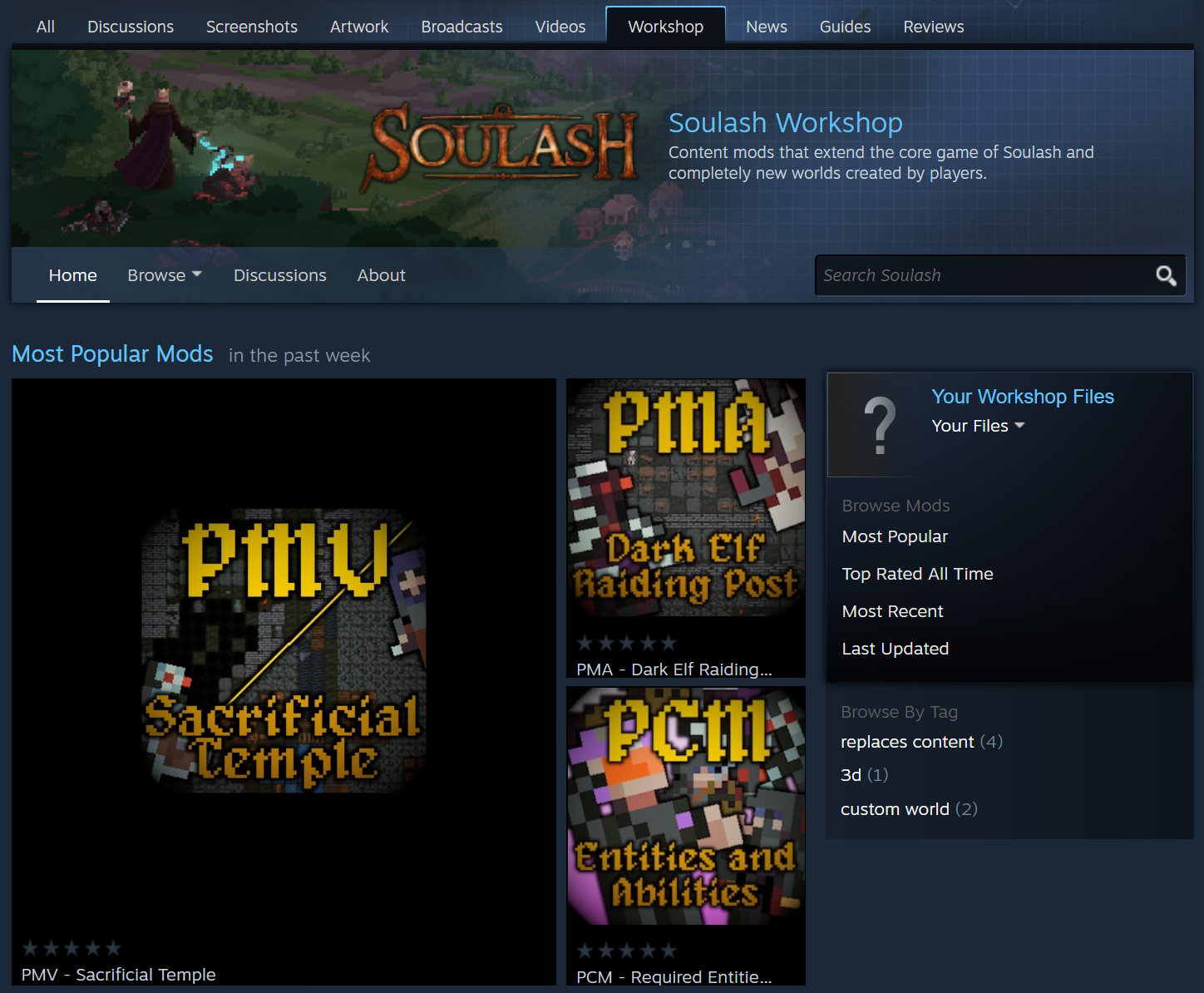 Steam Leaderboards integration:


Scoring per profession
Number of items crafted
Number of souls consumed
Quickest win (in turns count)
Placement will display in a notification when the player dies or wins.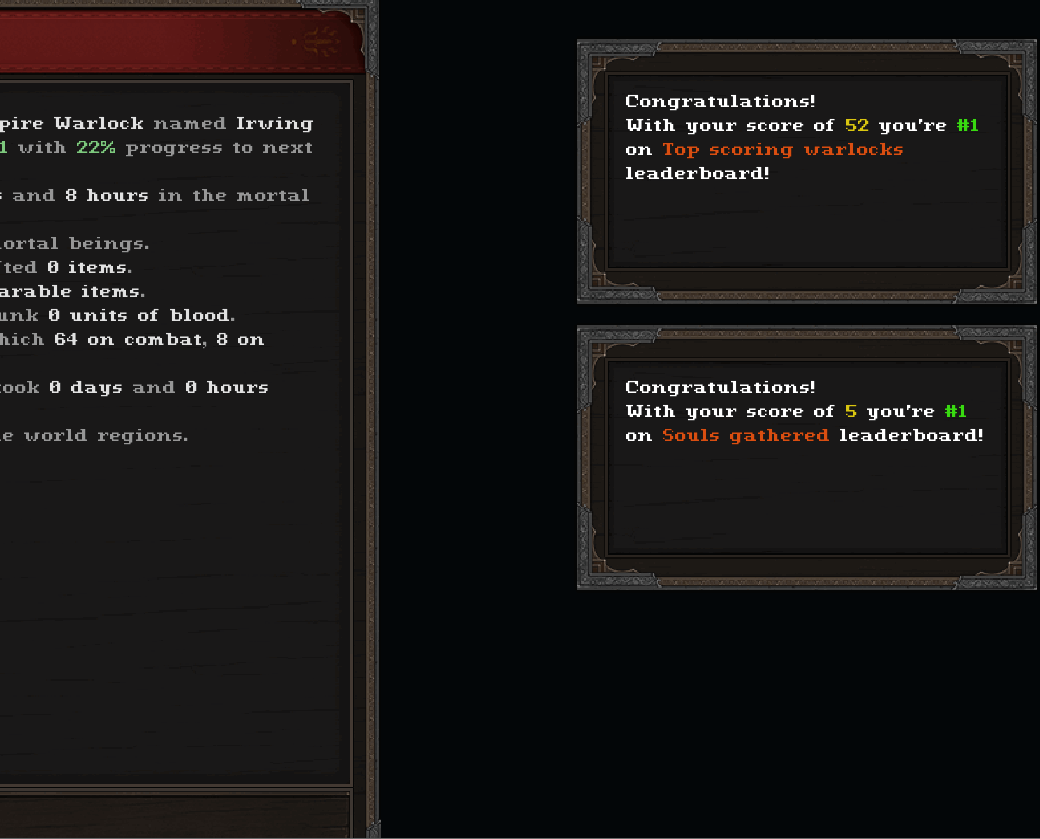 Steam Achievements integration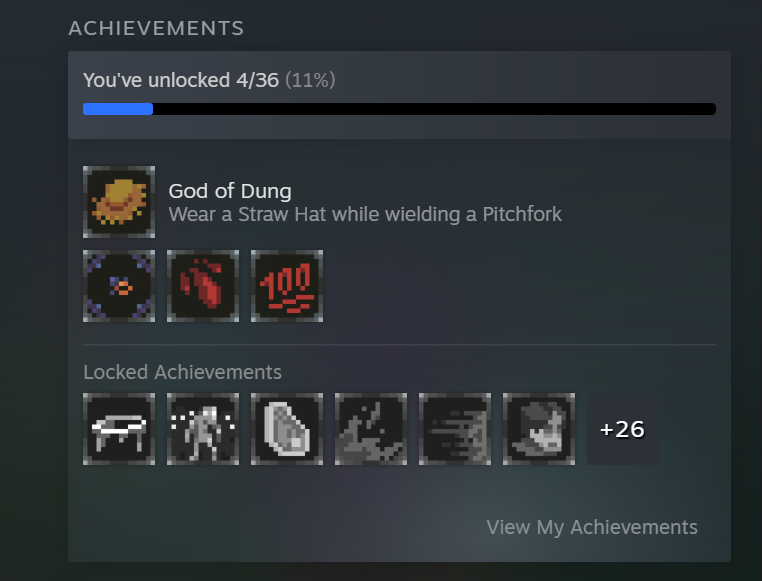 5 new enemies.
30 new alternative region maps
New tutorial entry about going back to Dreamworld.
Added "thumbnail icon" input in the mod edit form, that allows changing the Workshop thumbnail. The path to the image is relative to the mod folder.
Added notifications on publishing to Steam Workshop with the result.
Added mouse wheel scrolling on the Tutorial screen.

Changed
Javelin is considered a throwing weapon instead of a spear (being strength-based instead of dex).
Improved some entity animations.
Smite now scales with 20% weapon damage.

Fixed
True damage is no longer reduced by endurance.
Fixed rare crash when disarming weapon that provides access to an ability.
Fixed crash when attempting to shoot Lightning Arrow without arrows equipped.
Fixed issue causing Steam Workshop id to reset, publishing the mod twice.
Fixed copy-paste in modding between different region maps.
UI no longer stays hidden after winning the game and immediately starting a new one.