In yesterday's blog, Sony Playstation announced that pixelBOT EXTREME! will release next Tuesday, August 4, 2020 for PlayStation 4.
Enrico Schmidt, the game designer behind PlayHeart Games, talked about the inspiration which led to the creation of the game. He also describes the features and the core gameplay mechanics of the sidescrolling shooter.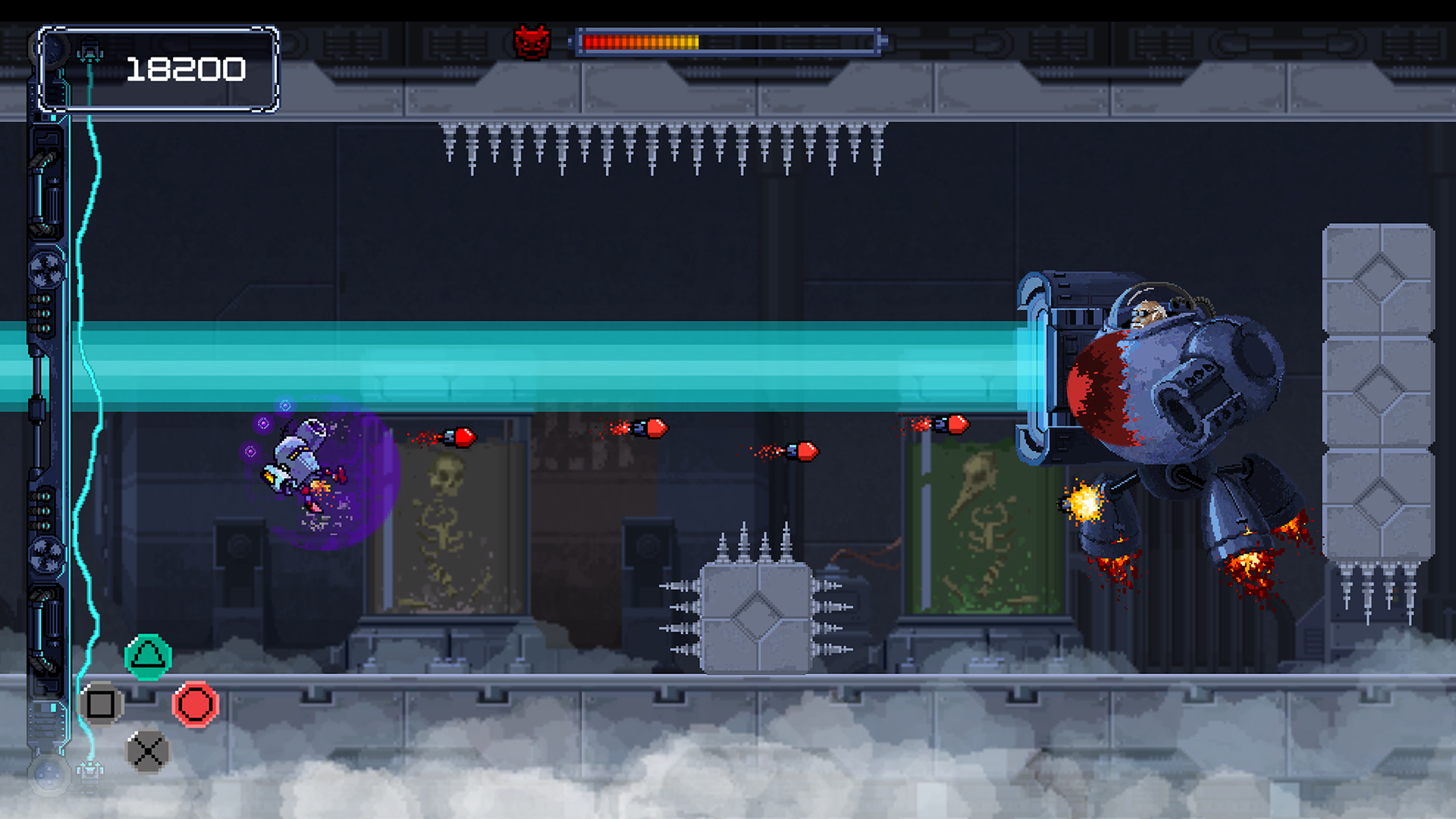 pixelBOT EXTREME! combines the best of side-scrolling shoot 'em ups with an innovative color-based targeting system along with pixelated graphics, bombastic sound effects, and a soundtrack by the Lo-Fi band Phonotrash that harken back to the early days of hardcore 80's arcade games.
You play as the rocket-powered pixelBOT as you shoot, fly, and dodge your way through 25 handcrafted levels while collecting orbs, weapons, and unlocking extreme challenge levels.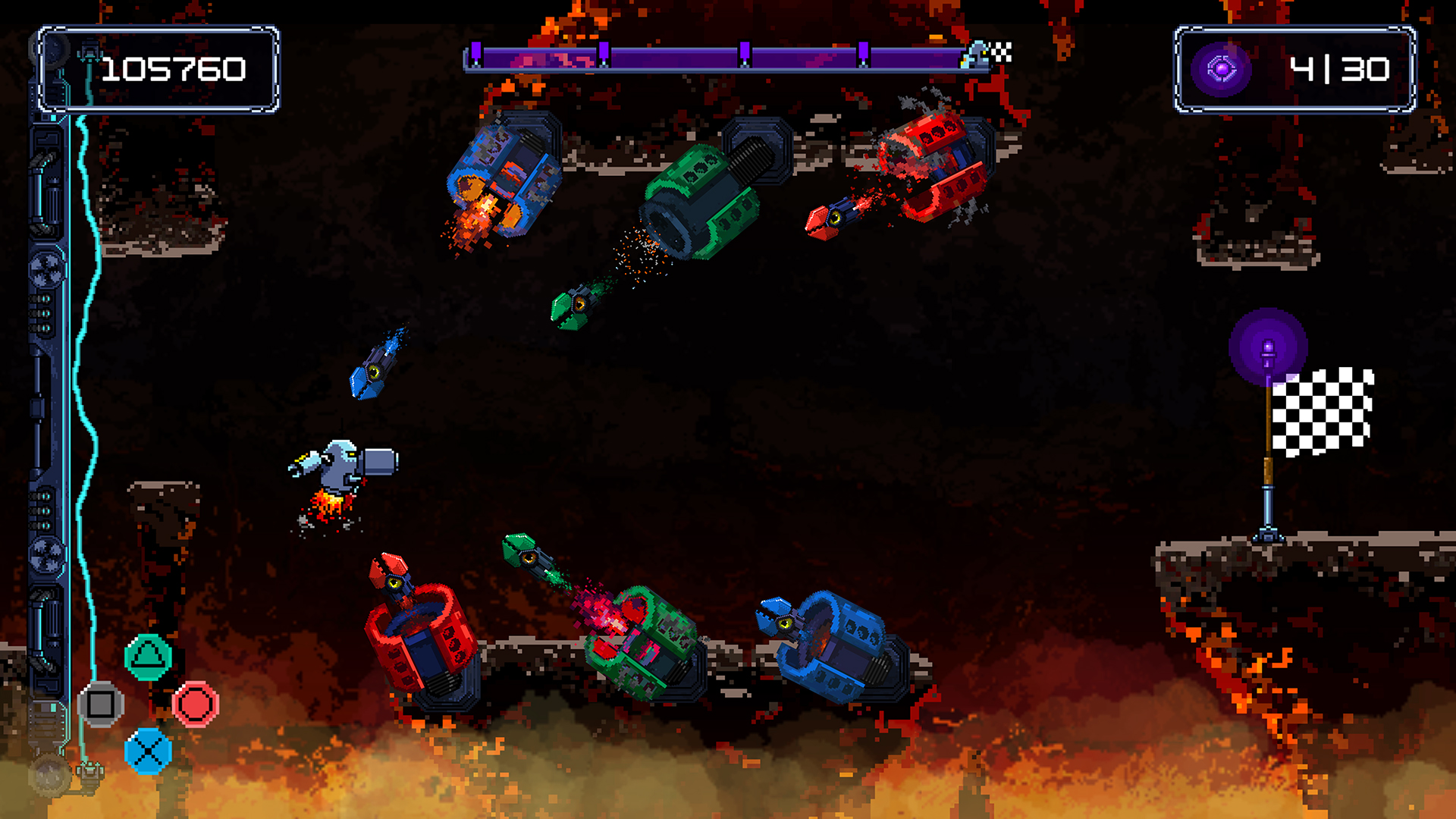 The most interesting feature is the "colourful twist": Each enemy has one of 4 colors and can only be destroyed by projectiles of this color. The player uses the 4 colored buttons of the DualShock Controller to shoot Rockets with these colors. (The red circle button shoots red rockets, the blue cross button shoots blue rockets, etc.) This creates an interesting gameplay mix that feels like something between Guitar Hero and R-Type.
All this is packed with a hefty difficulty level. To avoid frustration, there are loads of spawn points and endless respawns for the player. The game embraces dying and quickly respawning as a core mechanic to keep the player in the flow.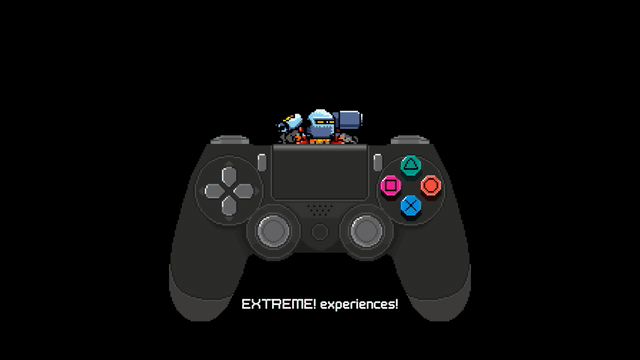 For the coop-mode, the game not just throws two bots with same abilities into the game. Instead, the colors are split up between both players. Player one can only shoot red and green rockets, player two only blue and purple ones. The players really need to work as a team to stand a chance. But if they work together, their combined power will be much bigger than in single player mode.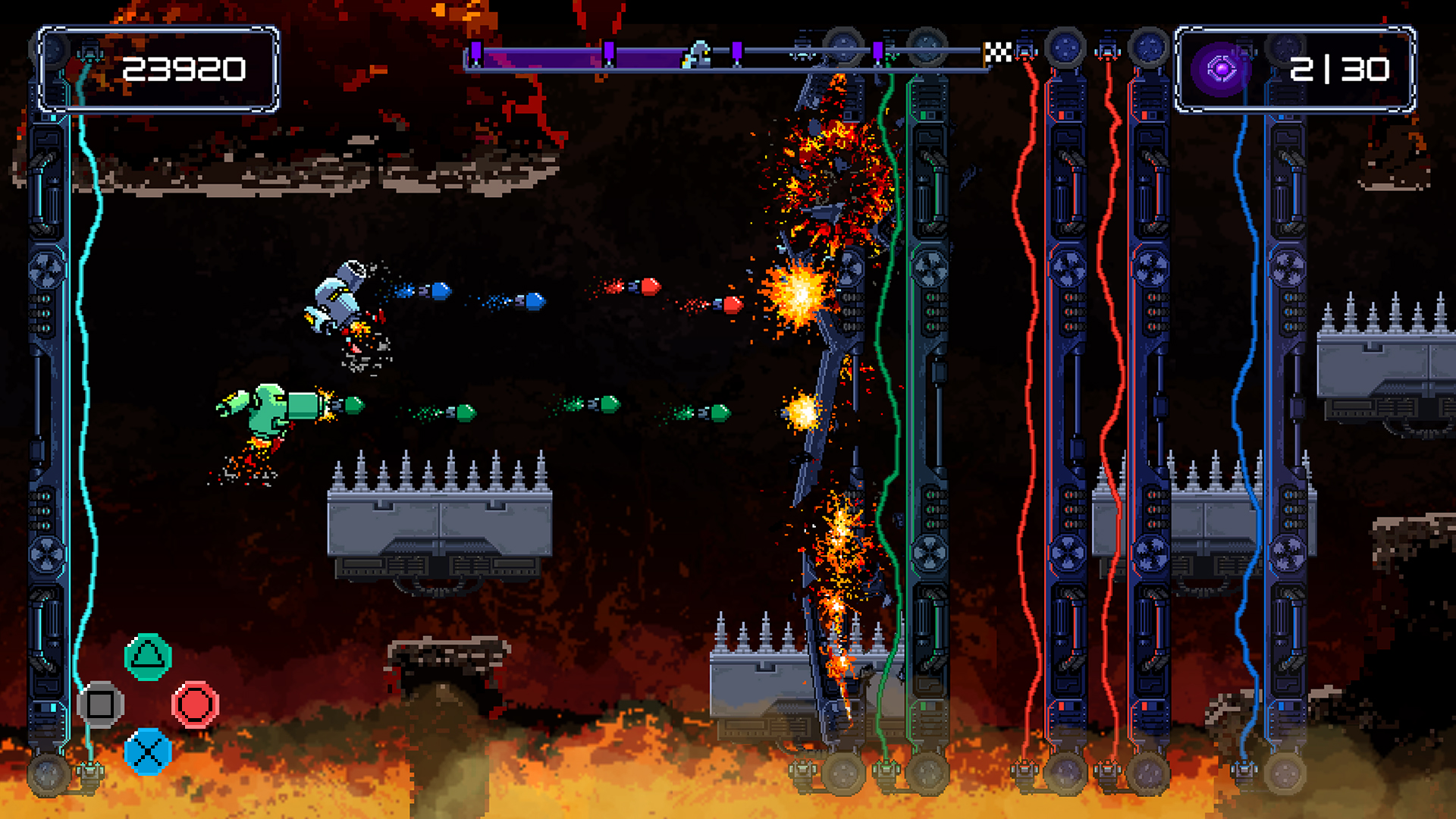 pixelBOT EXTREME! launches next Tuesday, August 4, 2020 on PS4. It'll be released in PlayStation Stores in Europe, Northern America and Latin America. The price will be $ 9.99 / 9.99 €
for more information, visit: