"Someone has stolen all the Stardust from our gourmand friend Dot!"
Stardust: The most sweet and shiny thing in all the Galaxy. Its flavor is incomparable and whoever wants to get it must travel through the space to find it!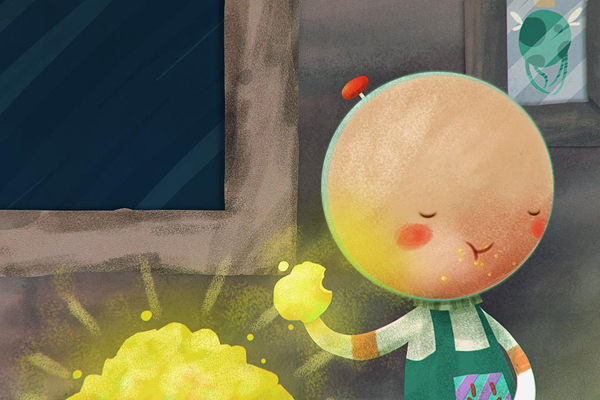 Now that you know what is this precious thing called "Stardust", You can imagine what Dot felt when he realized that his Stardust was gone... Will you help him?
The Stardust are spared through all the levels and they're exactly 100 Stardust unit in each level, except boss battles and Bonus. They give you score and are the "coin-like" item in the game so surely something good will happen if you collect them all.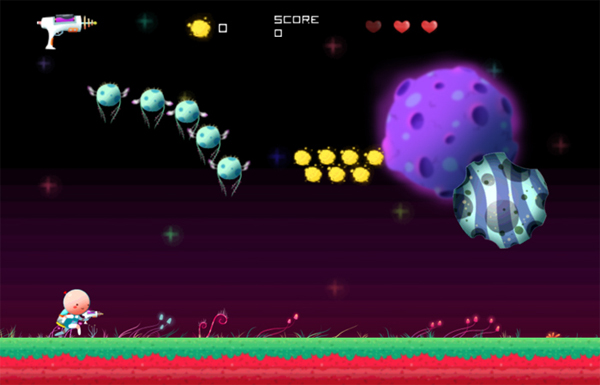 You will find them moving in little groups, inside enemies and meteors and other locations. Stay alert!
Now the question is... Who has stolen them?!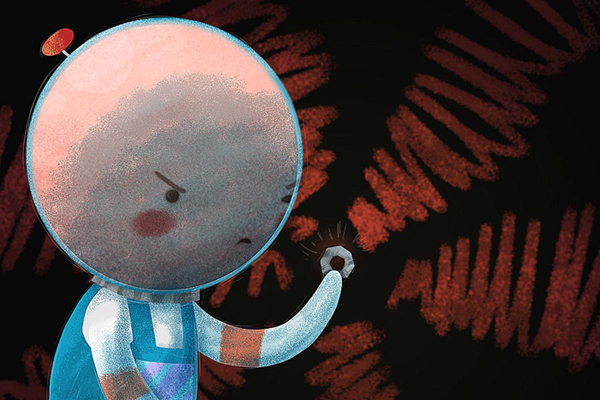 Dot suspects that the founded clue belongs to some kind of Robot...
Soon We'll surely know the name of the thief!