Update 3/19/16:
Hello! I have quite some things to talk about sooo let's get right to it!
First I have posted a NEW update to Malfunction! This update pretty much just adds a zooming feature which will make the game a lot better looking! I also added some new sections to the menu, and a couple of other things. Be sure to get it here;
Second, I have also made a brand new artwork cover for Malfunction! Check it out, I put lots of work into it! As you can see, I also put ALL of the characters in the picture, so it's top-notch!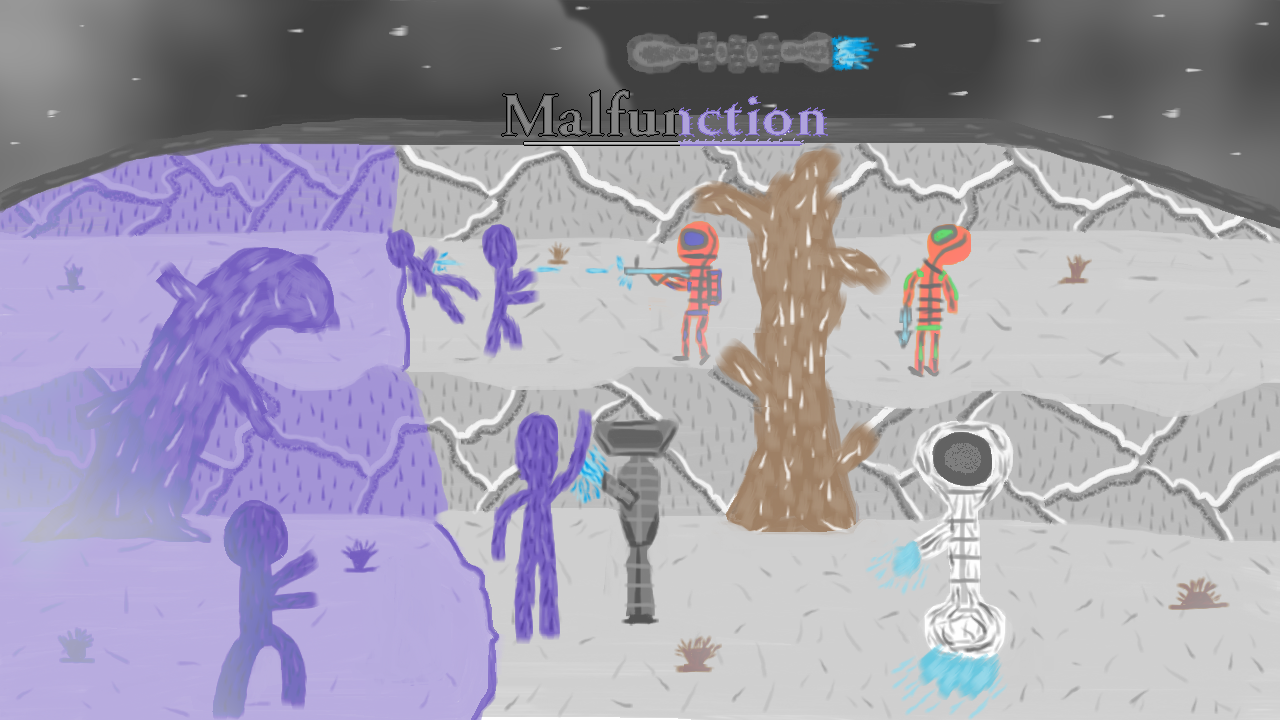 Third, I have made a new gameplay video, showing a training level, and pretty much just showing off what the game has to offer. Check it out!
Fourth, I would like to apologize for the sudden silence. I had removed Malfunction from Steam Greenlight because I felt that I really wasn't showing it off the right way. And because of that, MANY people were hating on the game. With this new video and new artwork case, I am going to try my BEST to bring it back to Steam Greenlight and to hopefully get a better reaction from it. It was truly my fault for not explaining the game the right way. But I am going to fix that! Although for now, enjoy the new Update, and have yourselves a good day!
Until next time, stay tuned!