Hello Star Wars: BattleCry fans and followers,
First of all, we'd like to thank all of you that voted for us as 'Best Upcoming' mod of the year.
Although we didn't win, we still made if through the Top 100 mods which is great considering we've only been on Moddb for a few months!
Now onto the main news...
We now have a Facebook page: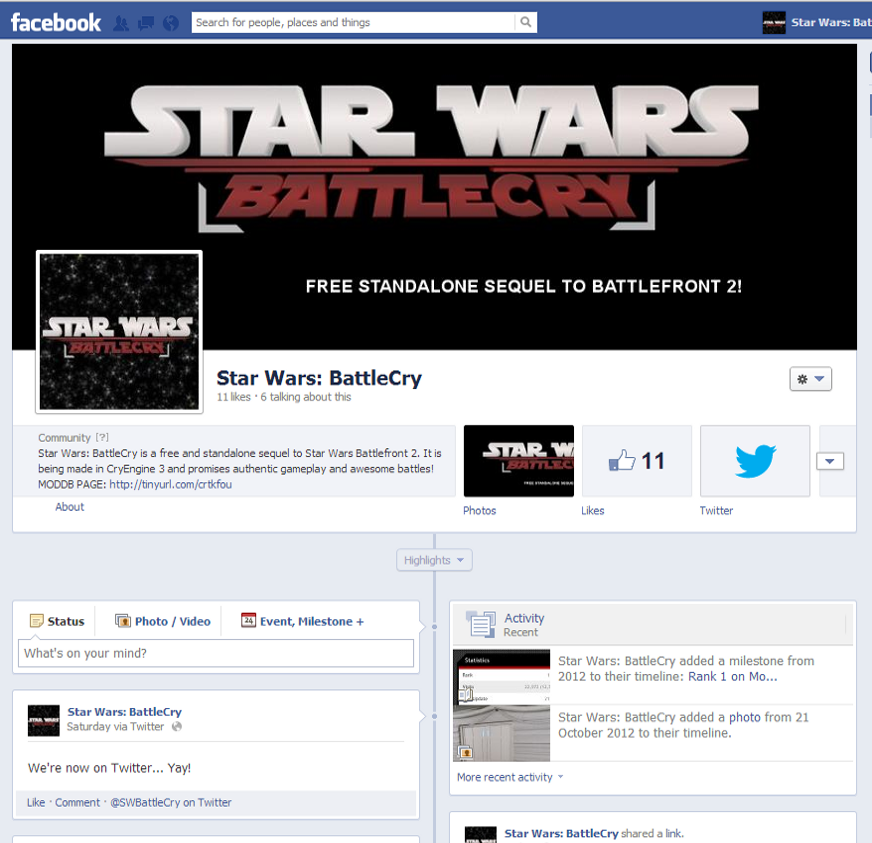 And a lovely twitter page (with only 1 tweet!):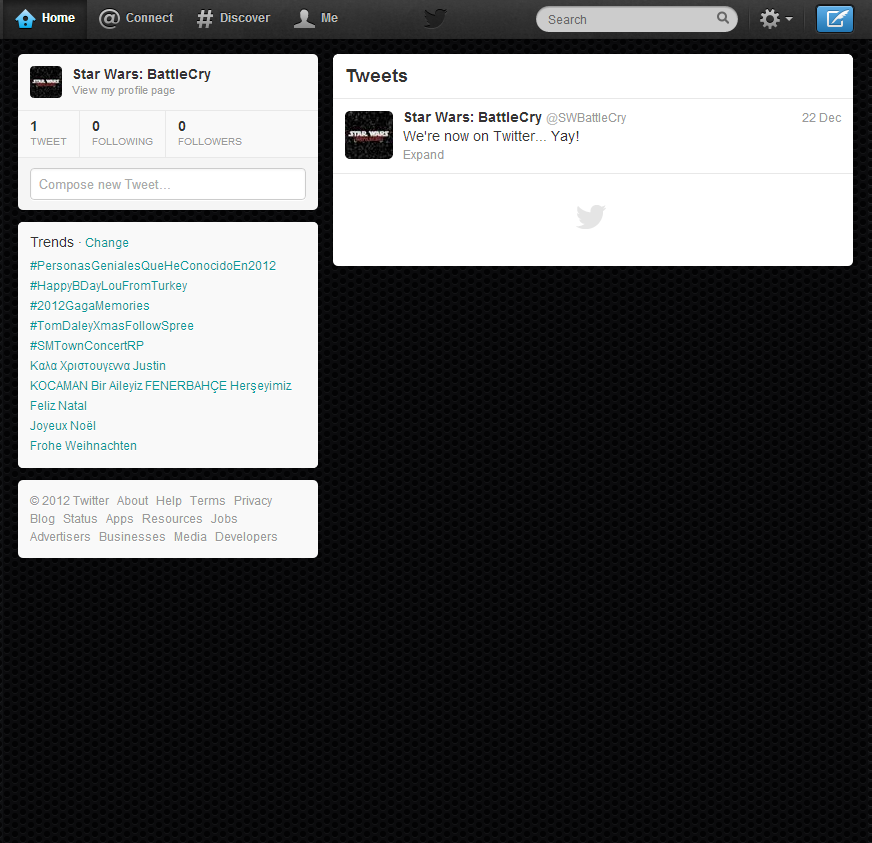 We'd really appreciate it if you liked the pages and shared our news updates and pictures, etc.
In addition to these new pages, we've also redesigned our Moddb page. The information is much more concise and easier to read and the logos at the bottom replace the url links which were pretty ugly.
Finally, the Star Wars: BattleCry team wishes you a very MERRY CHRISTMAS!