November Developments
Well first off we would like to explain why things have been rather quiet, so quiet in fact that you could probably hear a trip trip of blood huh?
Ok so we've been super busy working on getting assets made and having them implemented into the engine, one of which was some decal material functions. We tried to squeeze some juice out of a Decal and well... sometimes these fruits have no juice to bear. :p

Now as fun as it was to get this thing to do a super awesome fade in effect, we ultimately had to resort to another method instead. But, we've got the result we wanted so that is a win.
Weapons! We have been working on implementing some new stuff, mostly we wanted to give the player a selection of goodies to slay evil monsters with so... we will be looking into having melee weapons featured in the game.
"All in engine shots are still works in progress and in no way reflect the final result. We are improving the visual aspect always and we are shooting for AAA quality."
So have a screenshot which is showing off some of our melee based weapons that will be in the game.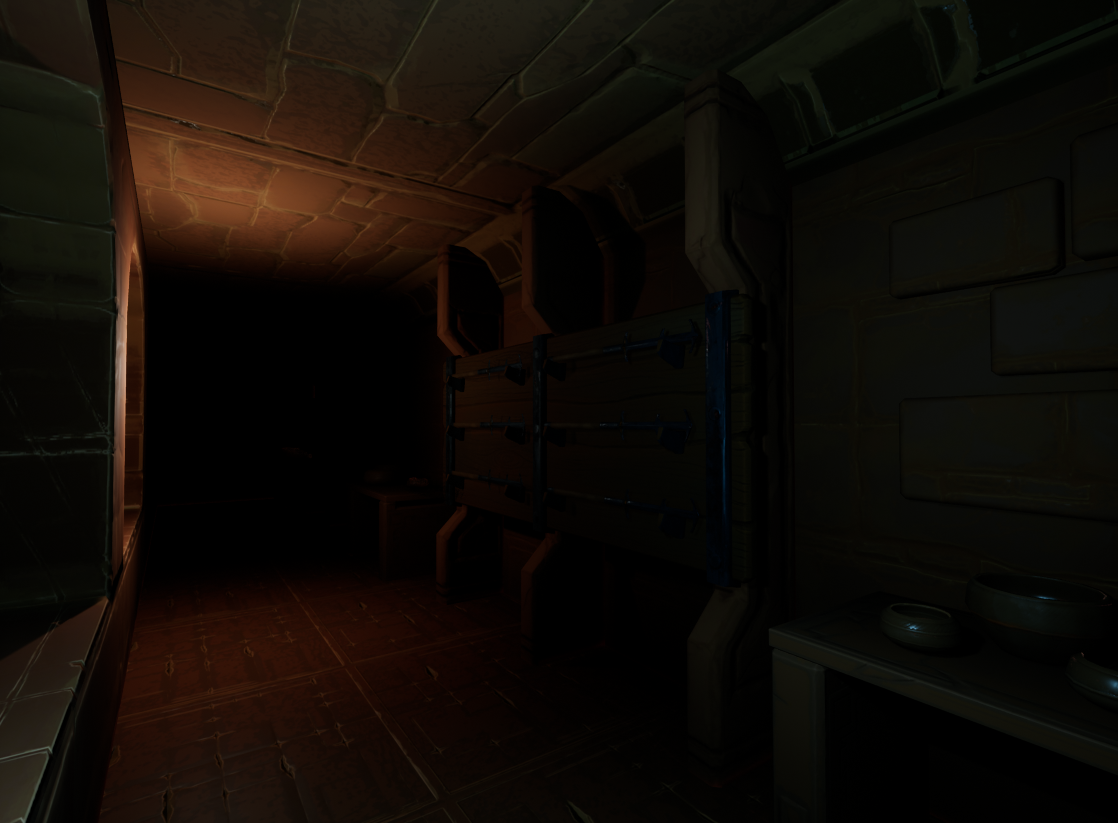 Well you might have a little hard time spotting them in this screen shot but hey. They are spear types, that's right!
Here is another in engine shot of one of the derelict chambers within this massive underground city.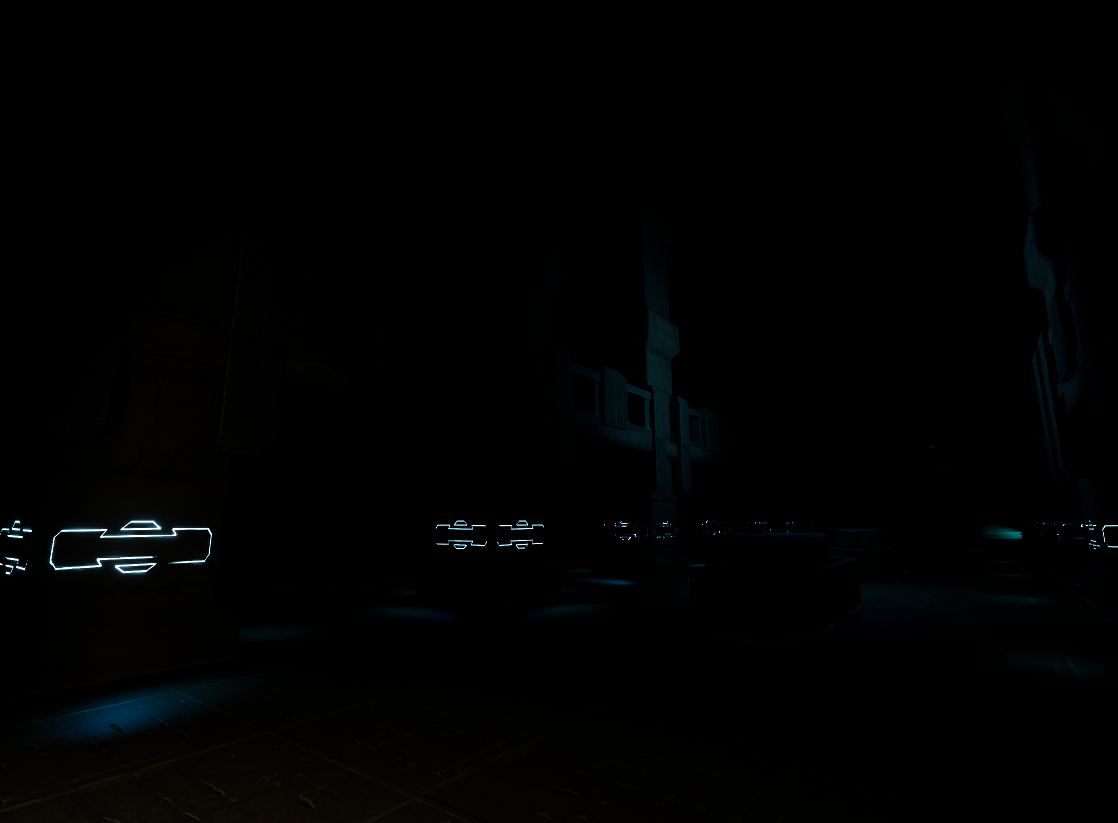 Now it is pretty dark, but this is the way we intend to have these areas shown in the game. Being underground there is a certain lack of light. Which your trusty compantion little Coyote will provide for you. XD
Also on a final note, we are a small team and we have jobs that often takes us away from being able to work on this awesome ambitious project. It is shaping up nicely and we are putting in as much quality as we can, so we can deliver to you an awesome experience.
We cannot wait to finish this project and to have you play it! Thanks for watching!