Howdy yall! I would like to take a moment to tell everyone about some exciting new stuff that has been in development over the past few weeks. First of all, as yall all may have already seen in the past, Assault Knights 2 will be using Mech Combat Kit. You might have seen over at our ModDB page, there is a video of some testing with MCK. For those who haven't been there, here is the video and link:

AK 2 Mech Combat Kit Test. - Mod DB
The video showcases the Mech Combat Kit in action. Sorry about the overly-loud music, it was just some royalty-free stuff I found online. It's been a while since I posted a video and almost forgot how to set one up. The next video will hopefully have better music and definitely better balanced with the game sounds.
Mech Combat Kit looks set to meet all our needs over time. It is a great system already, but currently still in its infancy. It's already great to run around on a map and kill some bots with and has locational damage in place, as well as a lot of effects that will be useful to start out with. It will, of course, be expanded upon as time goes on. MCK was created by VSXGames - the same person who made the Space Combat Kit we used in our demo! It is a blast and I love the kit. I know there will be a lot more features added in the near future.
In other news, we got a crapload of new plugins from the unity store. One of which is called Amplify Imposters. Which makes a 2D object in 3D space. Basically making a billboard of almost any 3D object to use as LOD. Here are some pics to see it in action directly from our game. Can you tell which rocks are real and which are the imposters? Here are the pics: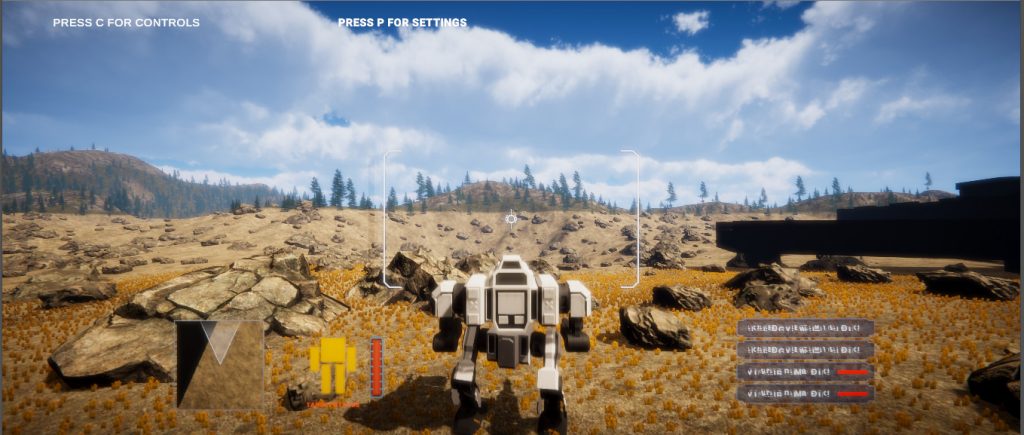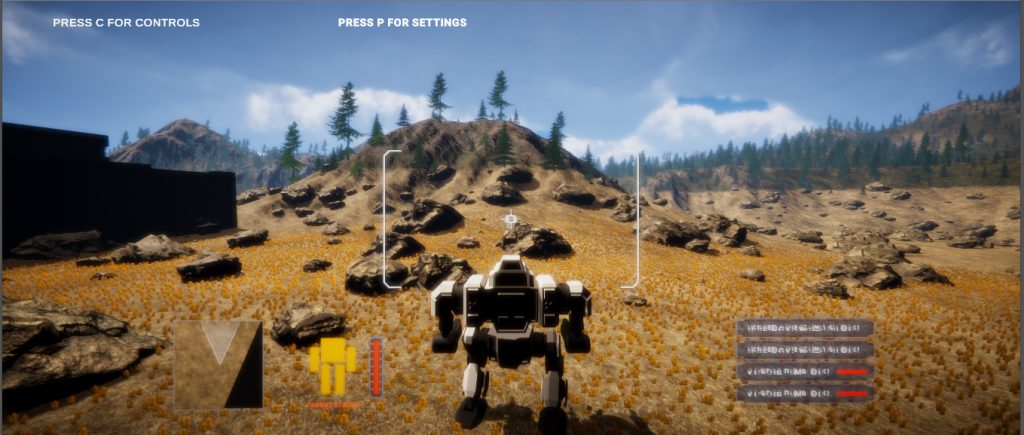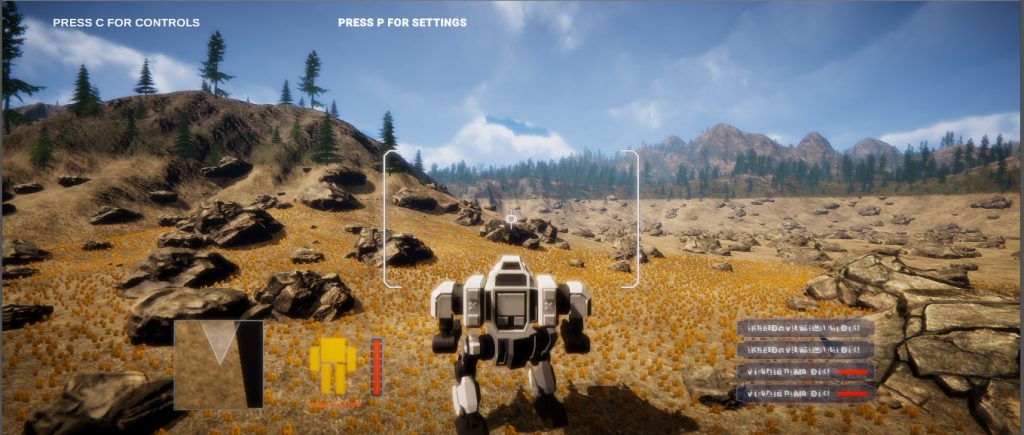 Another really cool thing we have acquired recently is a city generator called Cscape. It can generate an entire city level, and if you have something that can make a Day/Night Cycle, every building on the map will turn its lights on. I will have a video demonstrating it later on, but for now here are some pics of it! Check them out: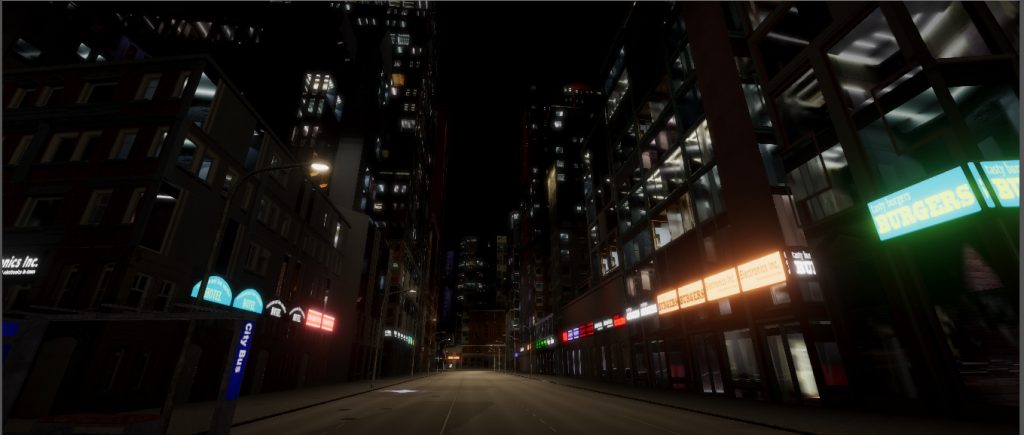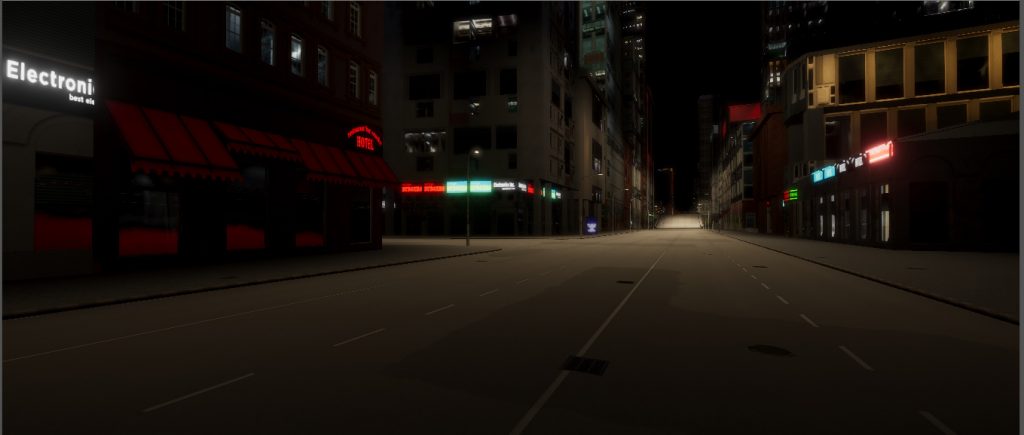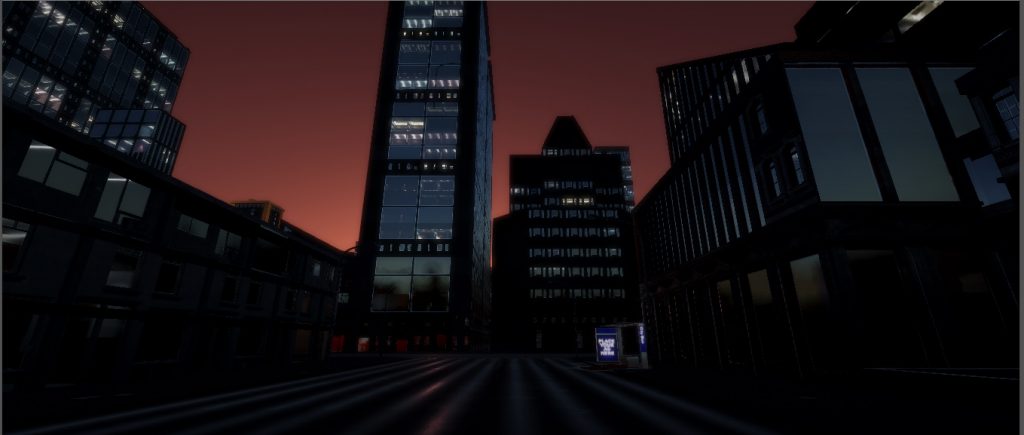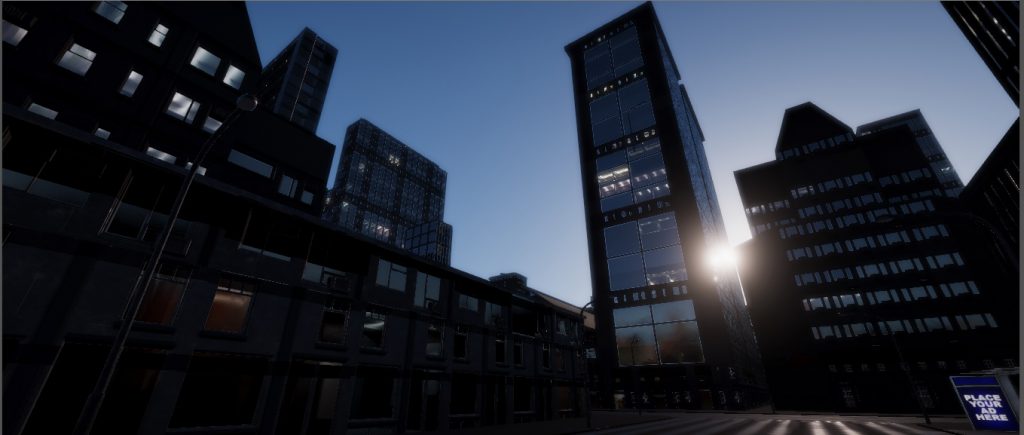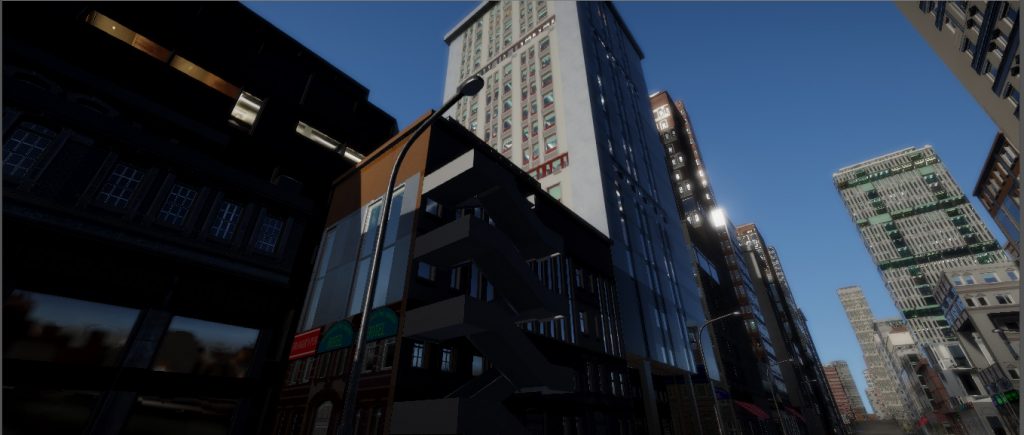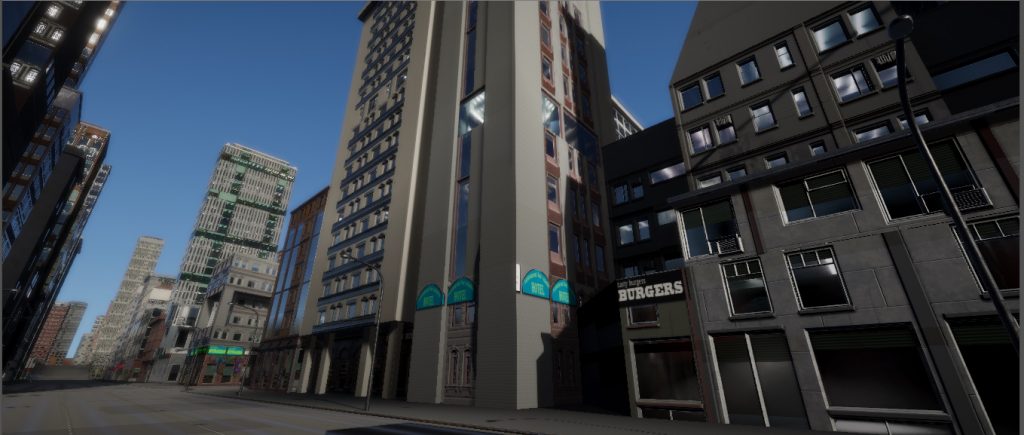 Don't worry about the buildings being modern, there will be sets for Scifi style buildings coming over time, and we'll probably add some other designs into the mix as well. I took these pics using a day/night cycle weather system included in the Weather Maker plugin, which will allow us to make maps with full day and night cycles. I am still learning to use it, but it is one of the most awesome systems I have seen in years. Take a look for yourself at these awesome screenshots: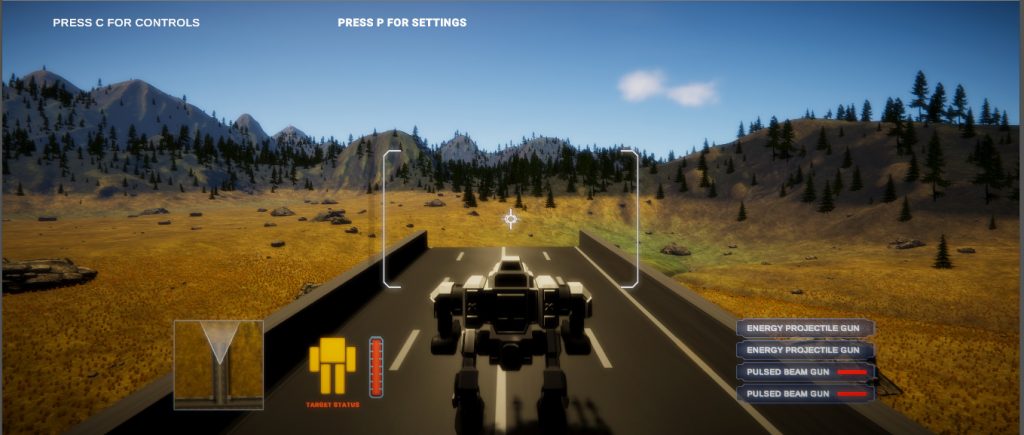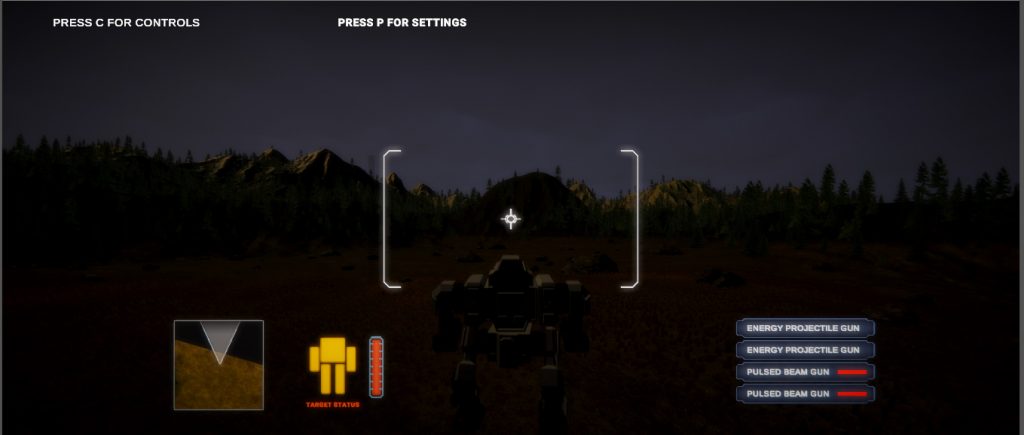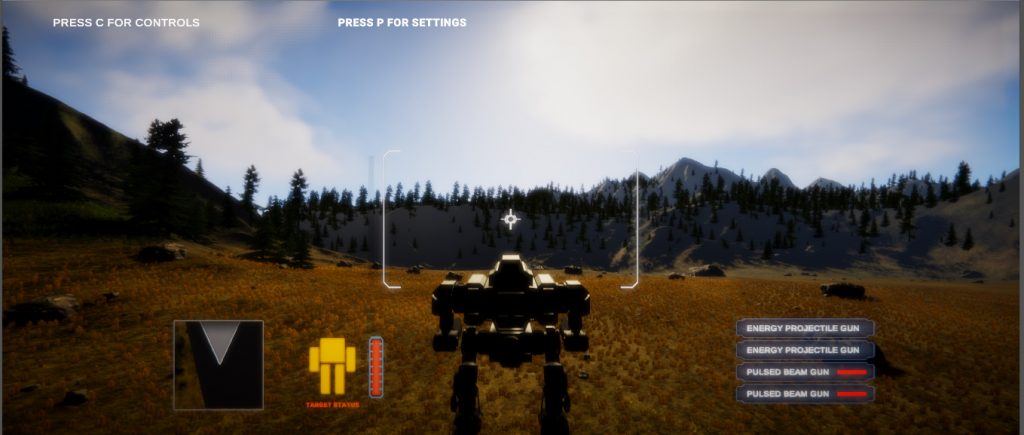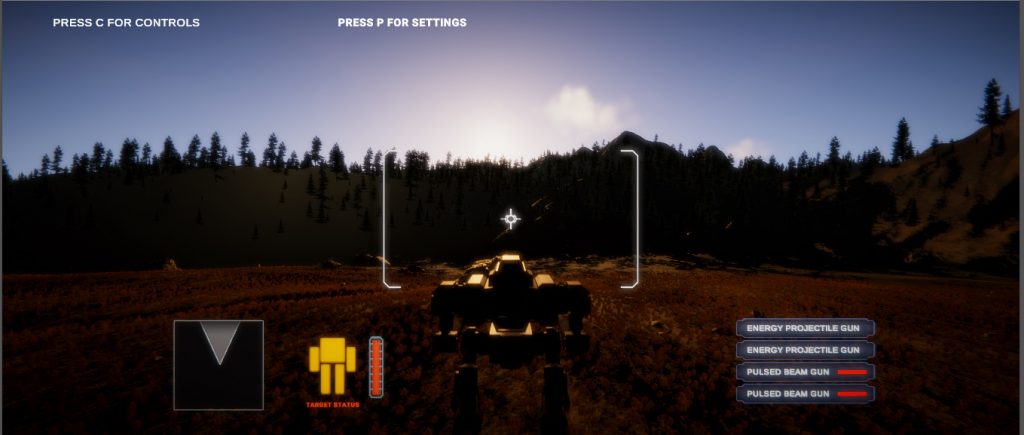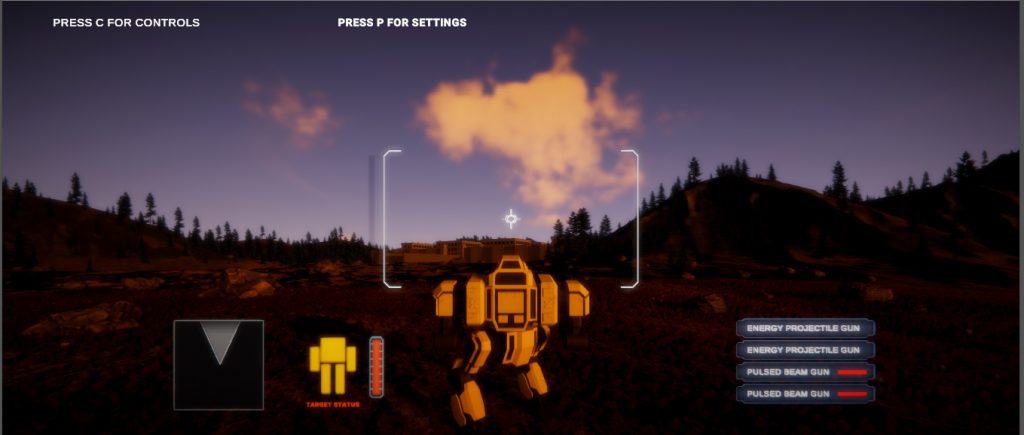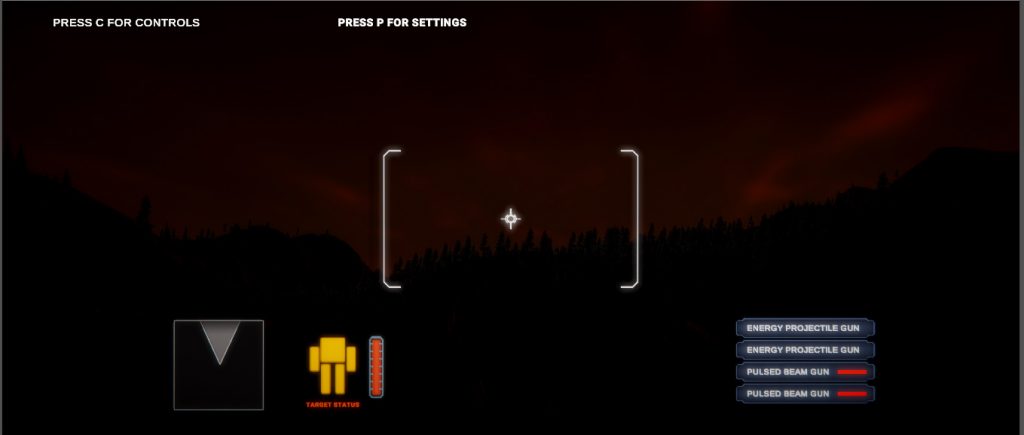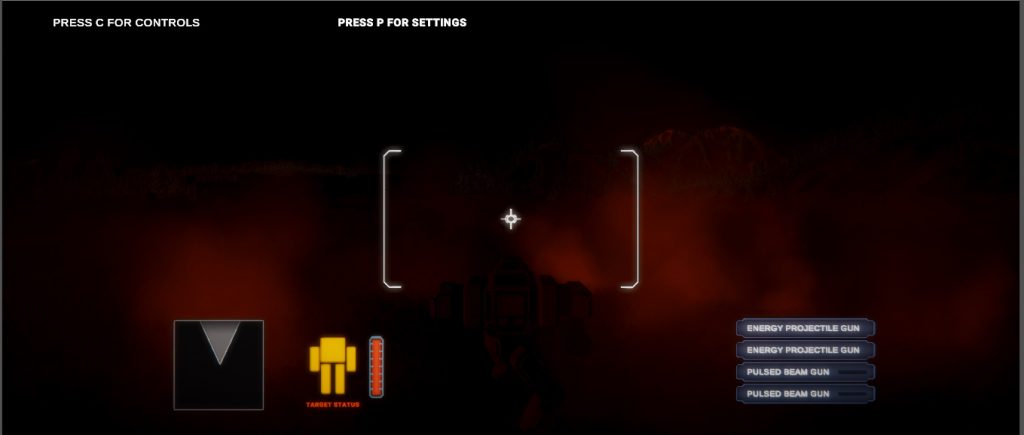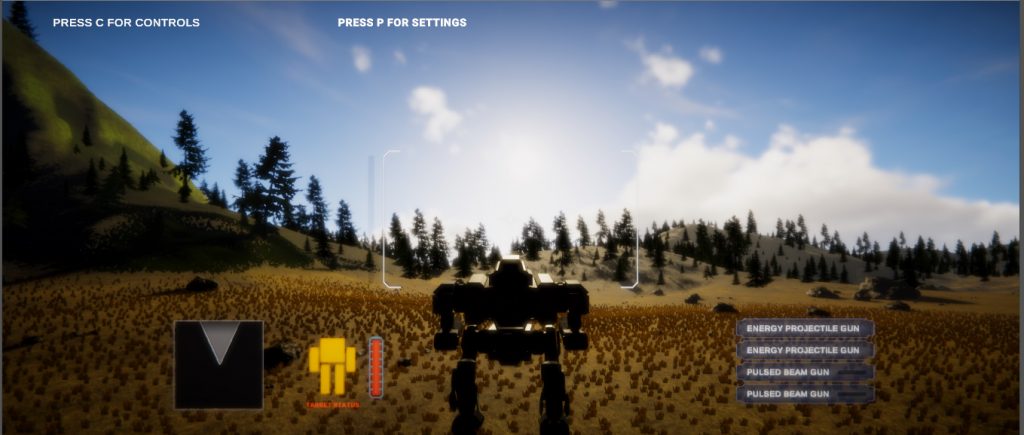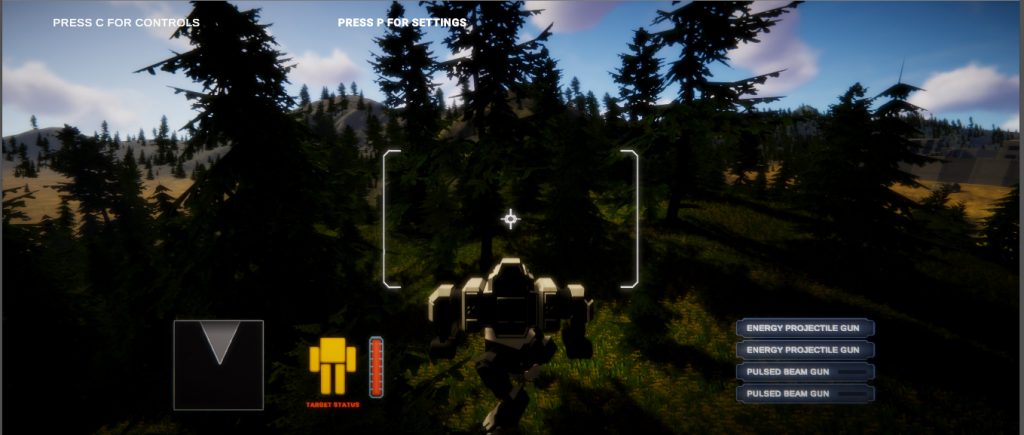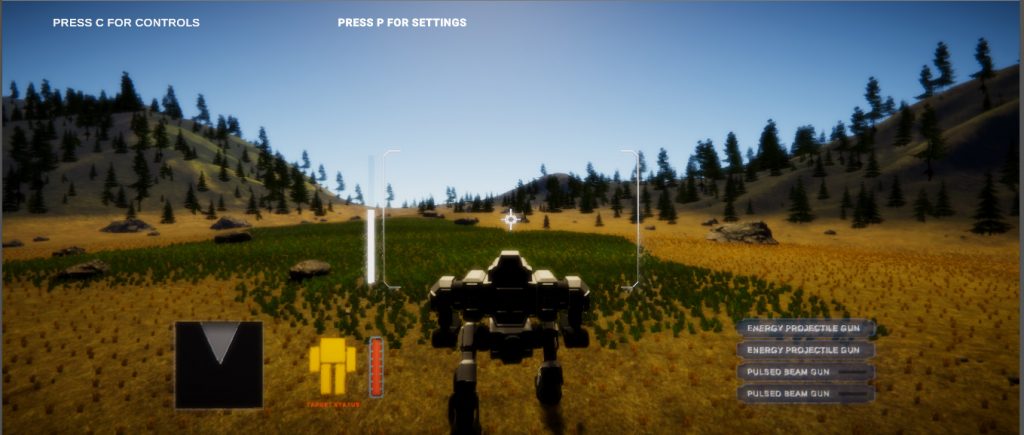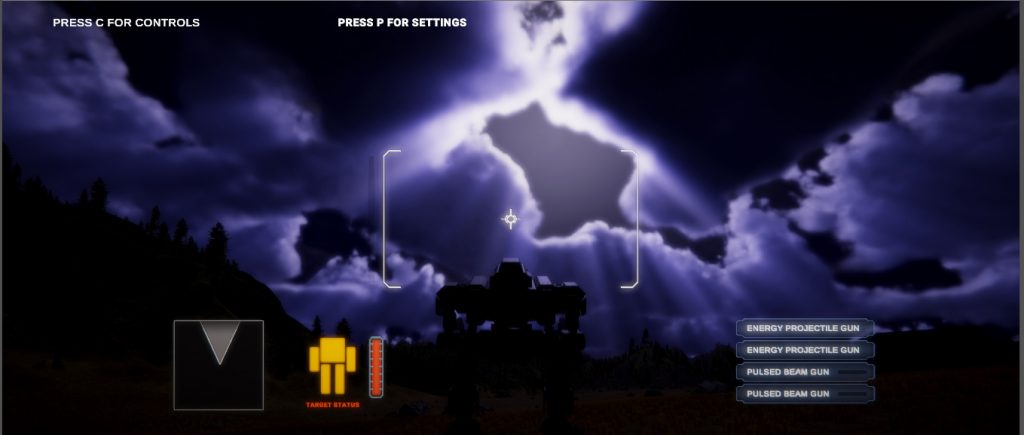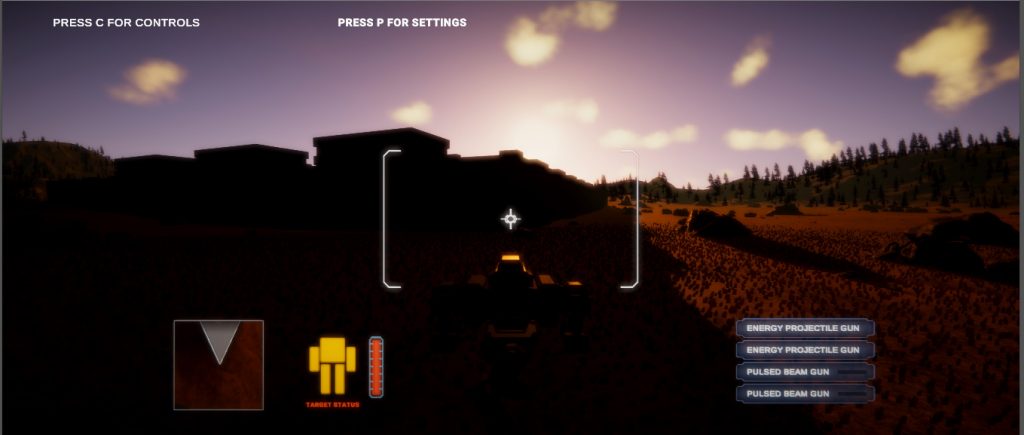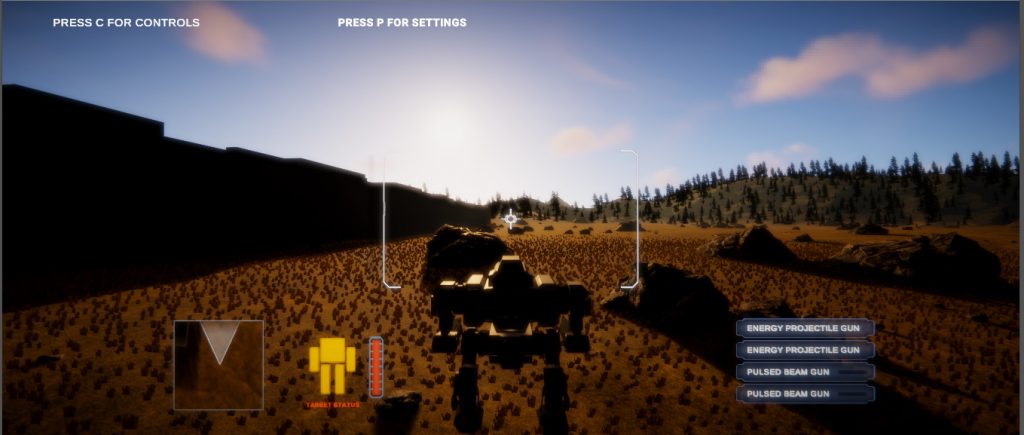 Lastly, I would like to talk about a new system I got for terrain texturing called Microsplat. Along with its huge amount of plugins that I got as well called the Microsplat- Terrain Collection by Jason Booth. This terrain texturing plugin is the most advanced terrain texturing plugin I have seen so far in Unity, and we now have it for AK2. This will allow us to make some amazing terrain going forward.
You can see some examples here in these last pics: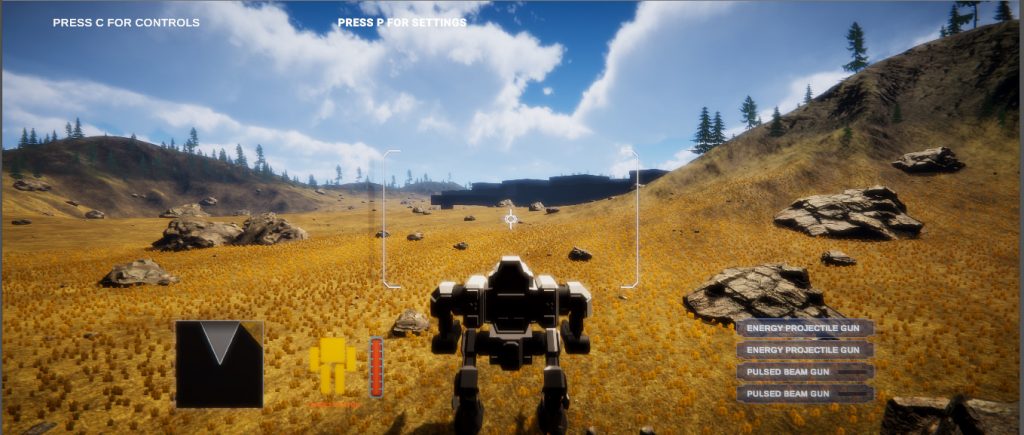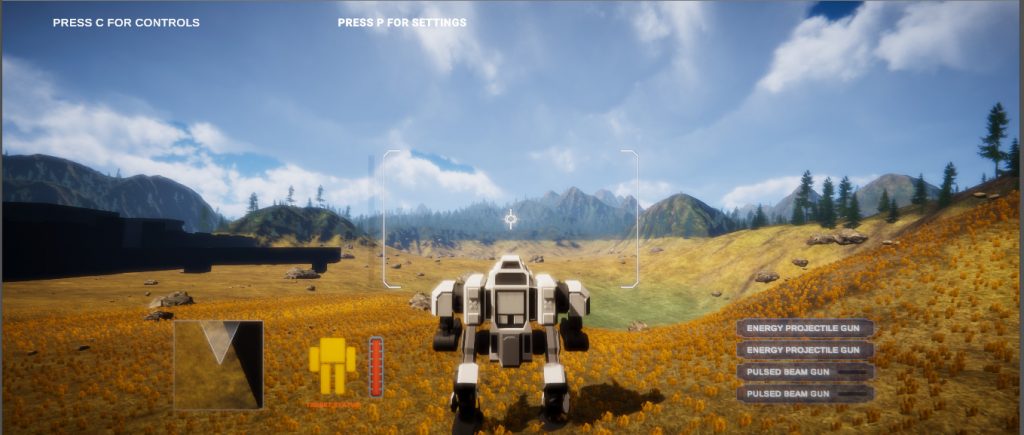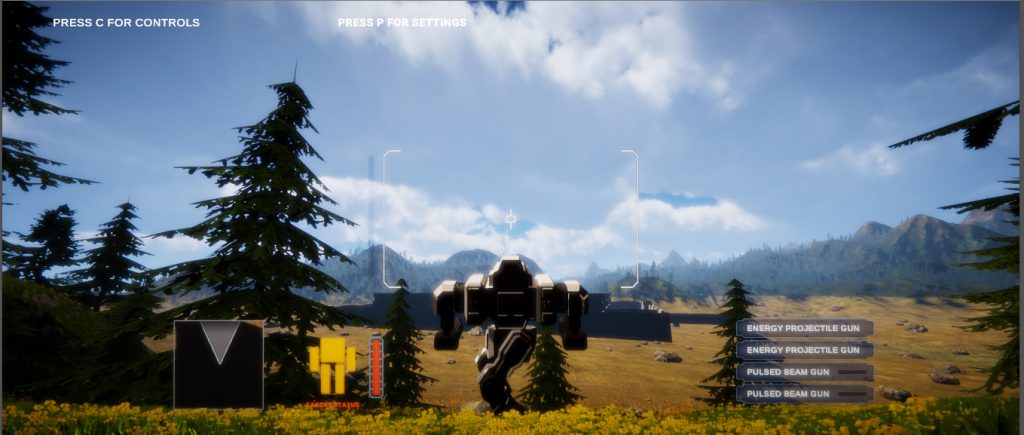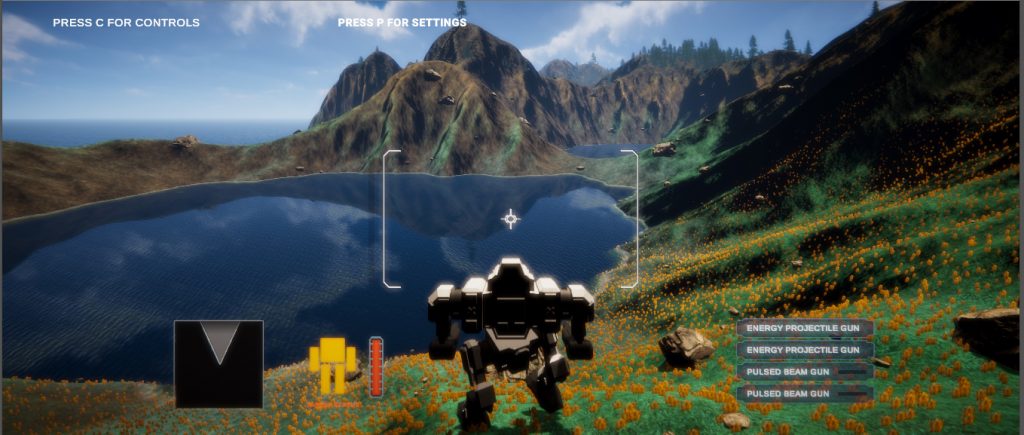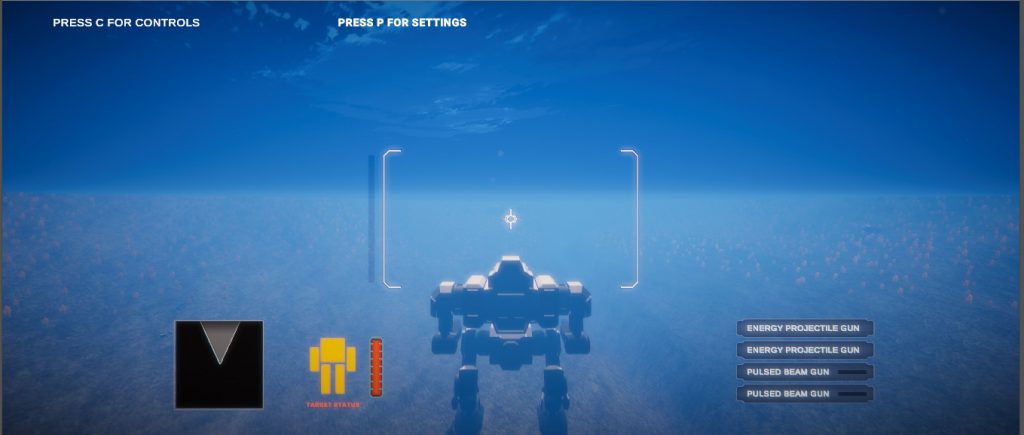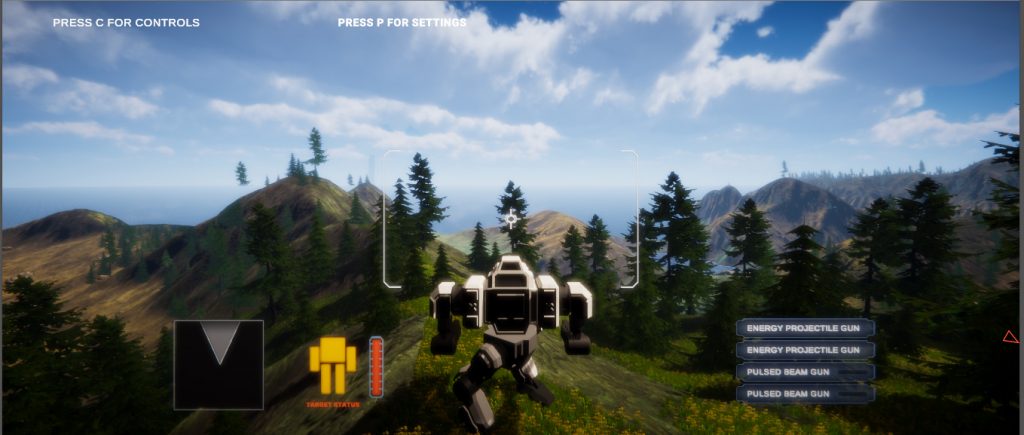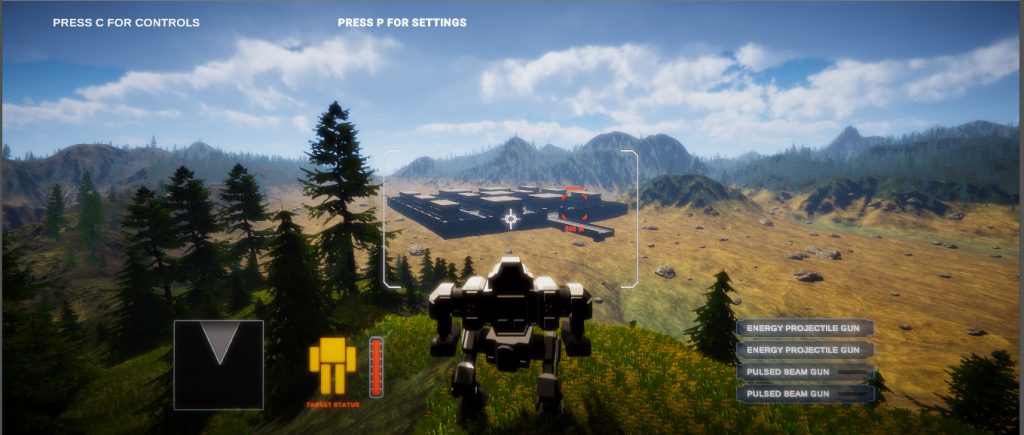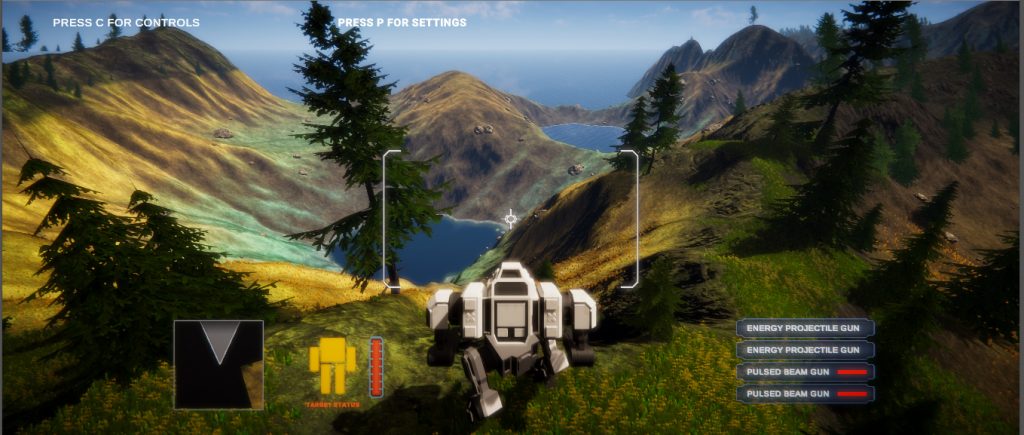 Microsplat is going to be a great tool we will be using for map creation in the game and I look forward to using it a lot. Anyway, I hope you enjoyed this little bit of news and update on what we have been doing! As always, we could really use your support as well! To do that you can,
1: Donate to the project.
2: Become a Patron through our Patreon page.
3: Join us on Discord!
We could really use your support and hope you will be able to!
Thank you so much!
Night Hawk