MAY 1, 2083, NY, Notorious space exploration initiative, the "Solar Colonisation Front" has launched a world-wide recruitment campaign calling for "Wireheads" and "Psychonauts" to join their efforts to colonize the Solar System.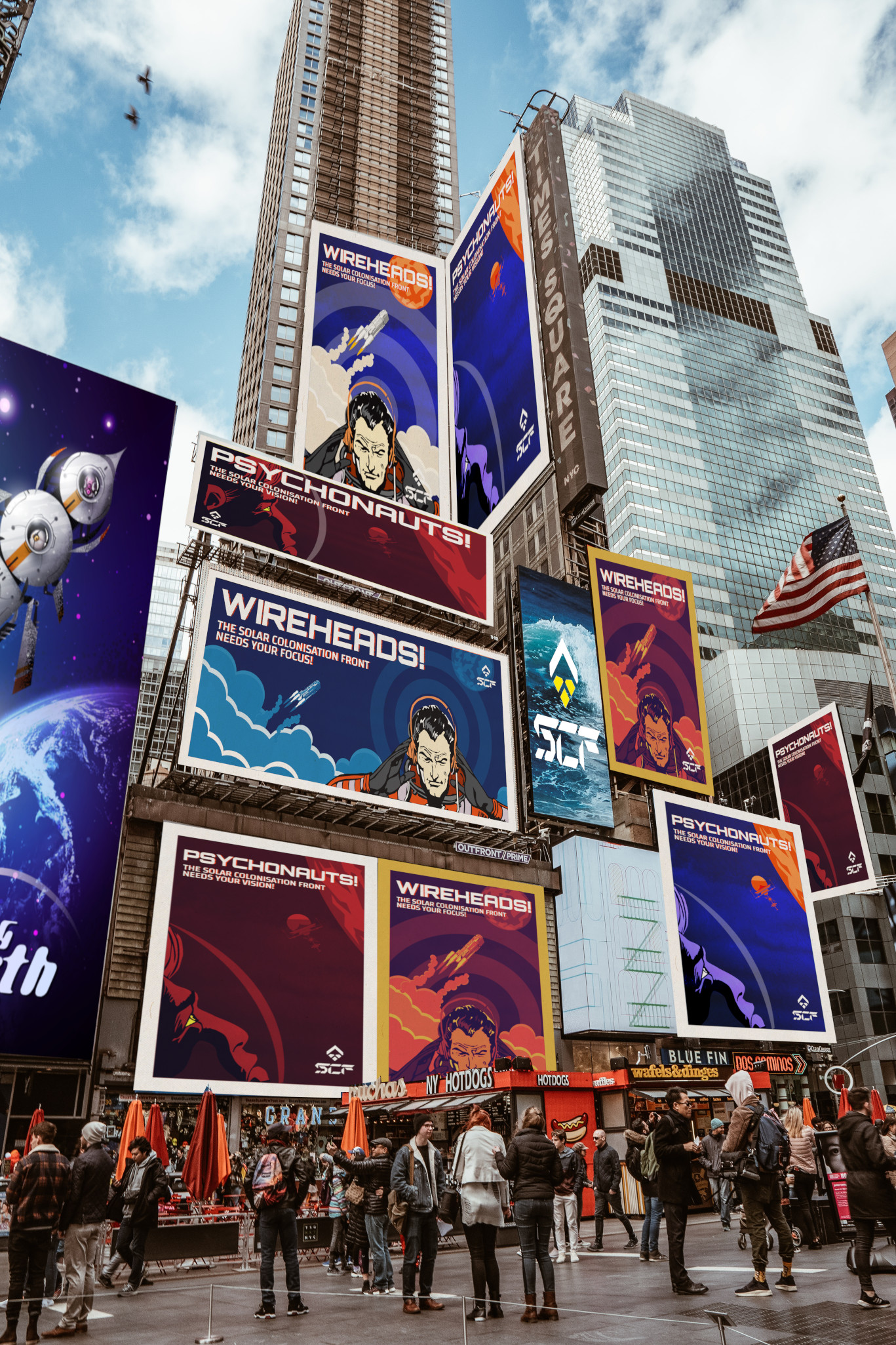 Billboards like these have started to pop up all throughout the United States of the World
Unless you've been living under a Martian rock, you must have noticed the massive societal changes brought forth by recent advances in entertainment technology. Given direct access to their reward centers, throngs of people are sucked into a life of hedonic pleasure. It's harder than ever to find people interested in moving the needle on Humankind's future.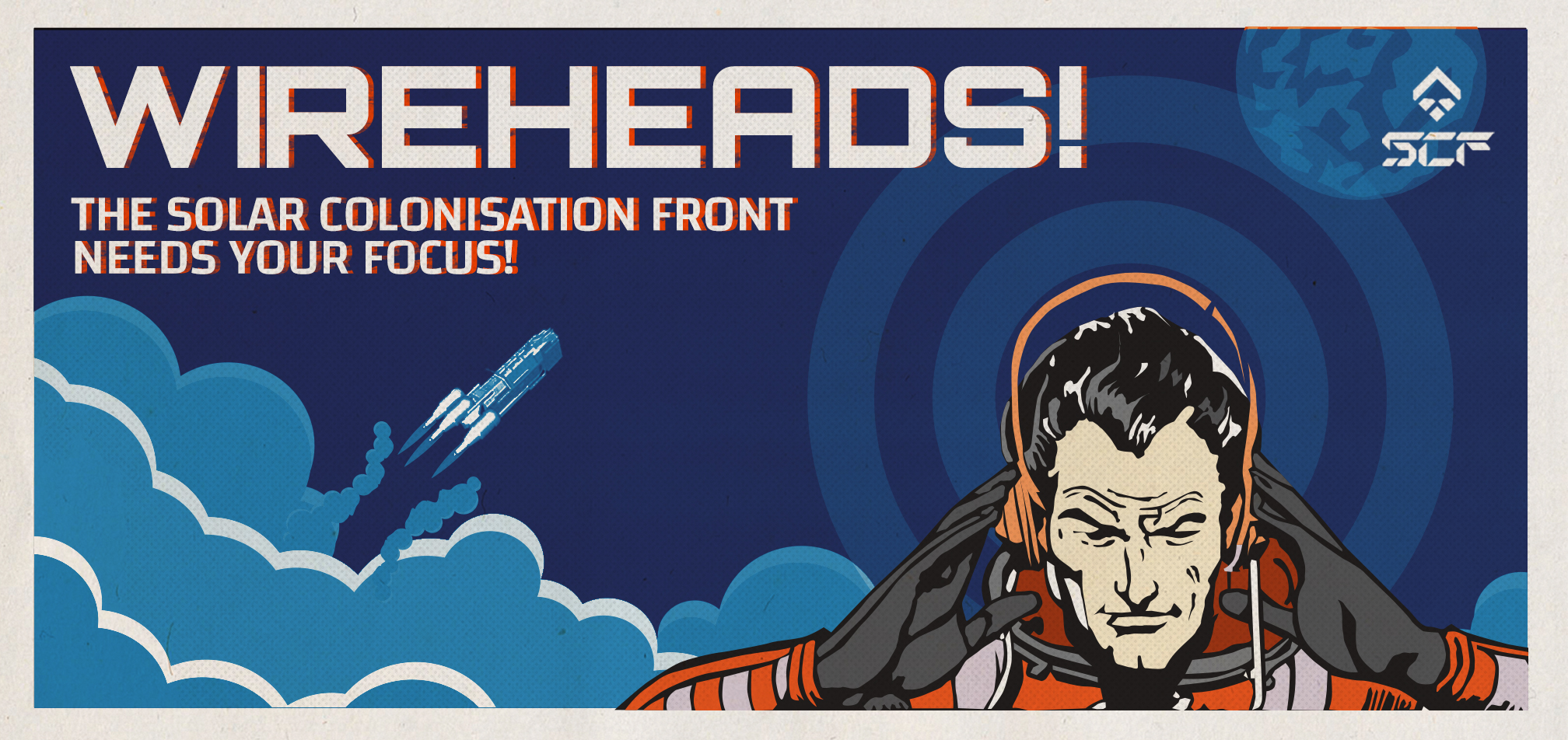 Wireheading - the artificial stimulation of the brain to experience pleasure
"Look, lots of young folks spend all day jacked into the newest consoles and crazy meditation methods", says Adam Burns, terraforming specialist at SCF. "Through no fault of their own, these people have lost their sense of values. We'd like to show them there's another way of life. We'd like to show them that they are valuable."
Earlier this year, we have reported on the dire conditions new SCF recruits face. While the Front has denied accusations that they just load up greenhorns in a spacecraft and dump them on one of the Martian colonies to figure stuff out, the training they receive is minimal by modern standards. The harsh conditions settlers face on the colonies make it hard for people to get excited about the move.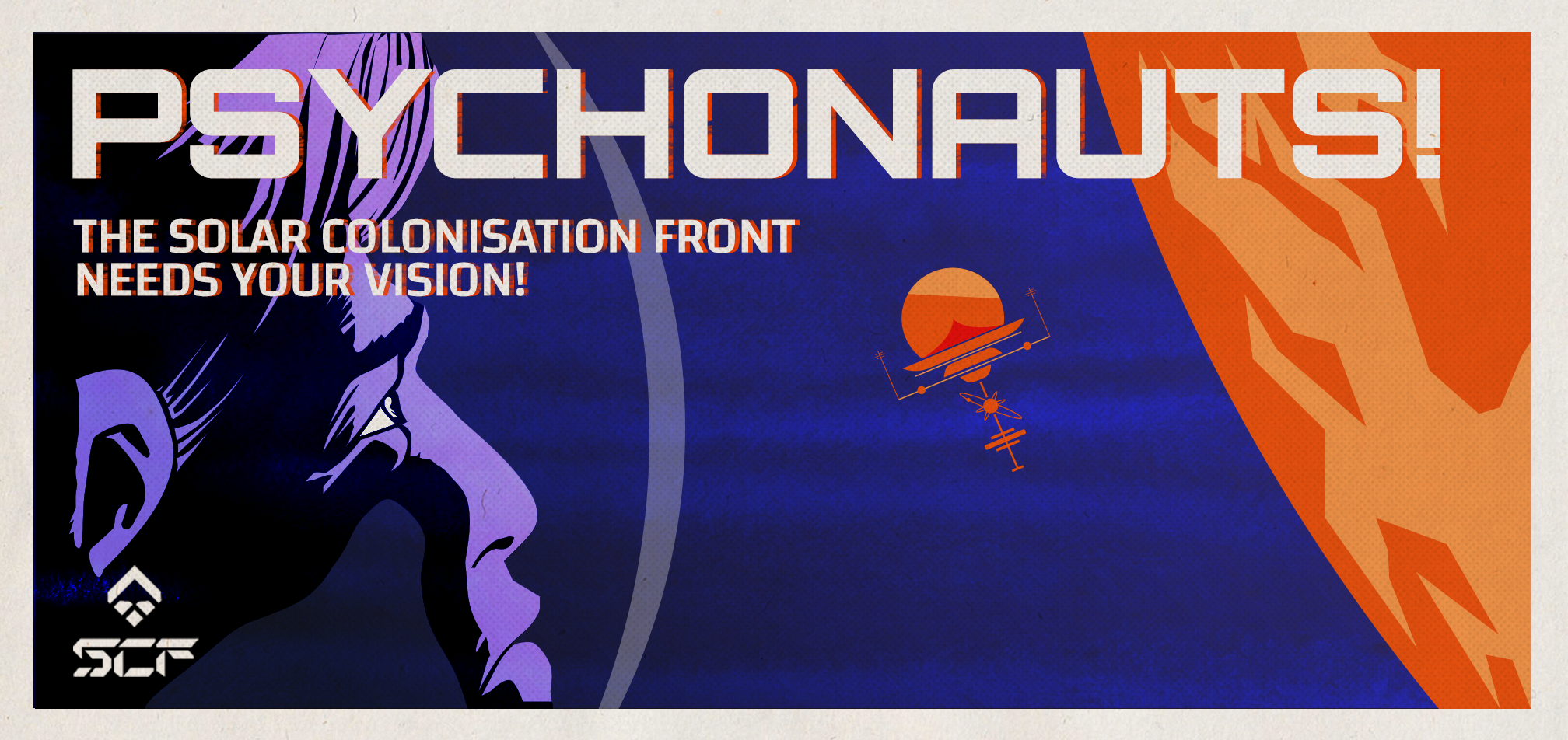 Psychonaut - someone experimenting with altered states of consciousness
"Why would anyone sign up?" - asks Al W.G. Easton (28) - "Well yeah, OK, yes, I do spend most of my waking hours playing DOOM 40K, but that aside, I have everything here on Earth. Nobody has to work anymore, robots get everything done for us. Why we send the robots, just leave me alone! Sorry gotta go, raid is on."
Easton's sentiment is shared by many of his generation. However, as Instructor Burns points out, robots are "not there yet". Lacking robust artificial intelligence, robots have to be controlled by human operators in-situ. "The light takes 3 minutes to get from Earth to Mars. To have any realistic reaction times, human operators have to do their jobs right next to the robots. There really is no way around that. The Galaxy won't colonize itself."
Watch this training video that was leaked from the Solar Colonization Front last month.
Whatever happened to Instructor Burns in that above, they keep a pretty tight lid on it.
We will see how this turns out. If something about these ads has spoken to you, you can sign up at the nearest Solar Colonization Front Recruitment Bureau. The Universe awaits. What are you waiting for?