Well that's another E3 done and I must say it was pretty darn good, whether this has piqued your interest or sated it for more games is another matter but here's some more bumf on Smith and Winston.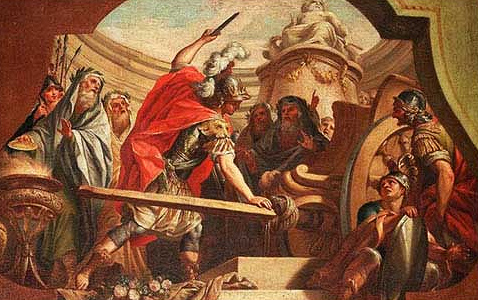 So what's the next milestone for us? well it's a big one and according to Dazza (chief and only programmer) it's a bugbear, a veritable Gordian's knot.....its network code.
As he puts it '4 or maybe even 8 player deathmatch will be %&$*ing hilarious in Smith and Winston! Though you know how much that will slow us down! Now think about what we've unleashed on the world…. the long ships are coming!'
Now before you bury your sacred relics and run to the hills, I'm sure the warning about the impending arrival of history's most infamous seaborne raiders is just a metaphor used to convey the perceived gravity of this code chunk. And as Dazza hints, getting this in place will open up a whole world of possibilities, from up to 4 player co-op to PvP arenas there's a lot to explore.....
So that should keep him quiet for a while as unfortunately he doesn't have the option like Alexander the Great of just whacking it with a big sword. Anyway while he's been wrestling with rope I've taken the opportunity to plough on with the demo level, finalize the turrets from our previous post and update, as well as add to the enemy models.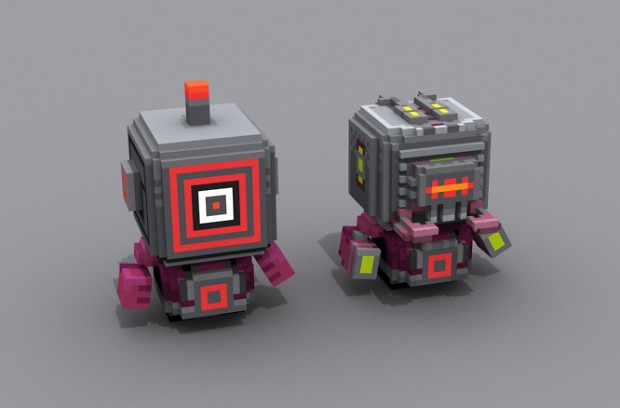 First up is reworking of a model we affectionately call 'Bomb-head', the old versions on the left and new model is on the right.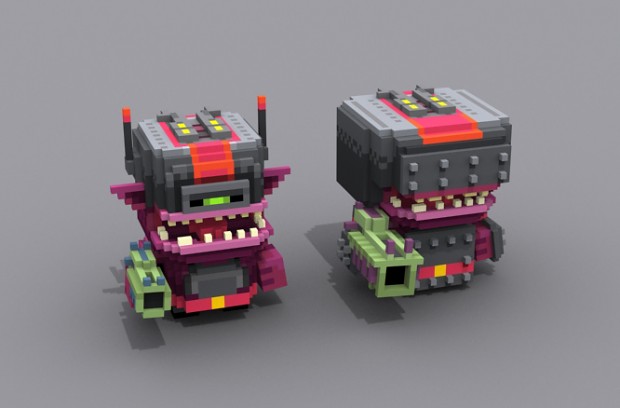 Some more enemy reworked models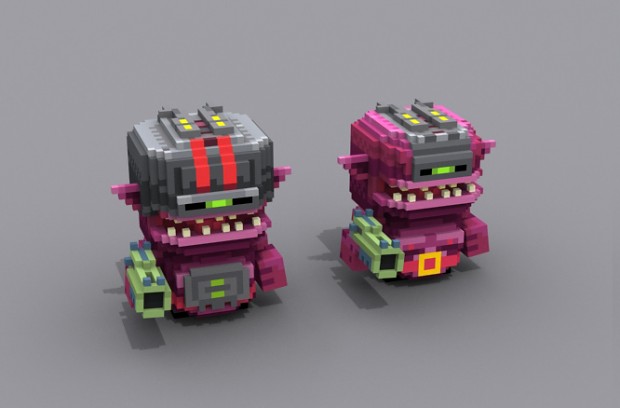 And finally the lowest rank in our pantheon of Alien invaders, the trooper.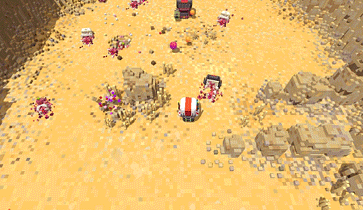 Here's some pre-alpha game play footage of our demo level in action, please don't forget this is very early footage and there's a few bugs and things unfinished. though it does show off new things like the players dash move.
And lastly here a short video showing the turrets from our last post set up and their firing patterns in action.
Be sure to track us for further future revelations.

Right it's two minutes to midnight here, so I'm off to bed.