Small update.
Since the last time I'm only programming interface, then the news will be on the topic.
Thus, the window of producing buildings: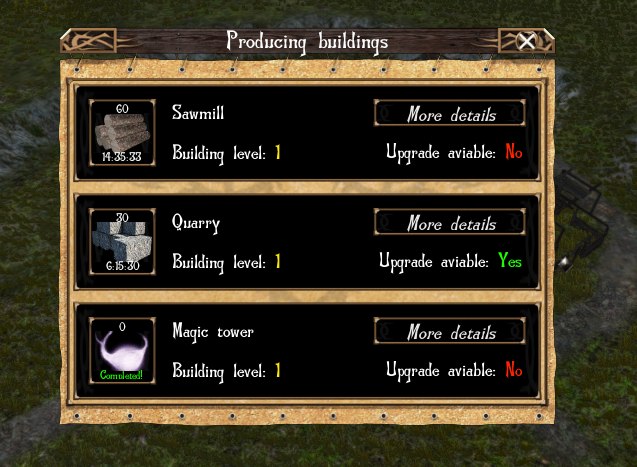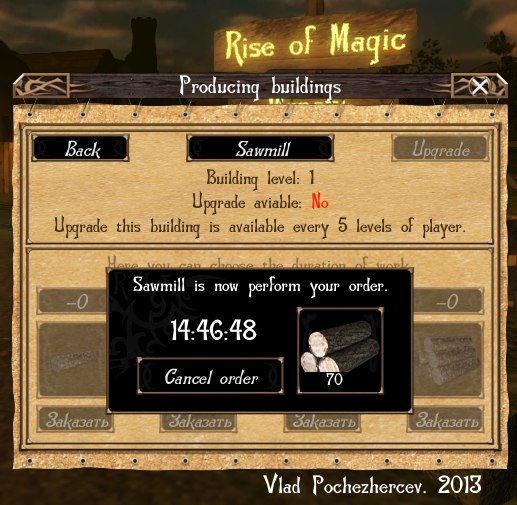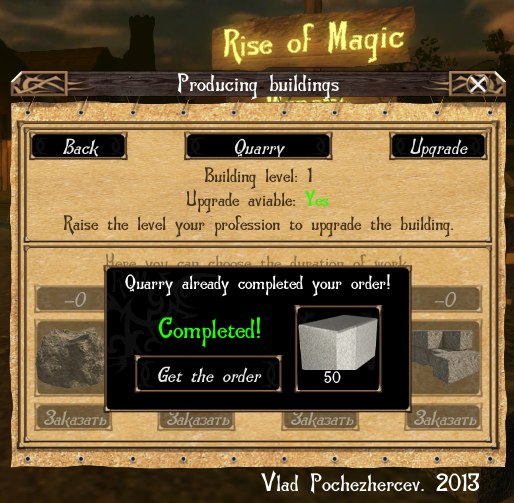 You can watch a short video with the window, but the video is in Russian. But do not worry - the game supports English and Russian, and switching between them is very simple.
Also, my hands finally reached the main menu - translated text in a column.
The last thing I wanted to tell - the end of the design window of daily bonuses.
Just watch the video (in English

)
Guys, I really need help in localization.
If you can help me with the adjustment of the English text, please send me an email: taklu@yandex.ru
Thank you!