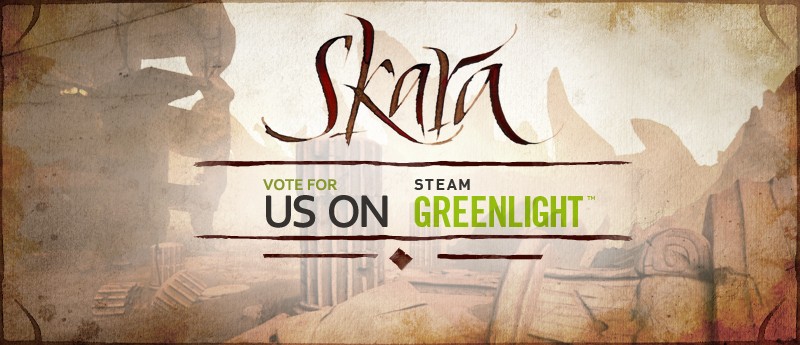 Hi there!
We finally are on steam greenlight! We have had really good feedback from the steam community and this gives us more strength to increment our effort to bring you an amazing experience!
We would love to also have your support on steam! So if you have a steam account please vote for us :)
We are actually working on the lava coliseum arena.
This arena will be ideal for one versus one and two versus two figths. Quick matches, tournaments, betting challenges (imagine what it means to bet your favorite sword or armor). It will be perfect to define who is the best warrior of Skara, but also to have a quick fight while you are waiting your friends to start a Faction Battle.
Here you can see the arena in an early stage of development: