Holy crap I'm terrible at keeping dev logs. I've been working on this a lot, it's taking longer than expected to finish but that's usually the way it goes isn't it?
I've done another pass over a lot of the graphics. The huge pixelation on some of the foreground clouds were bugging me, so I replaced them with more selectively-pixelated graphics. I've also changed the colours again slightly, made everything a touch more yellow/golden/sepia: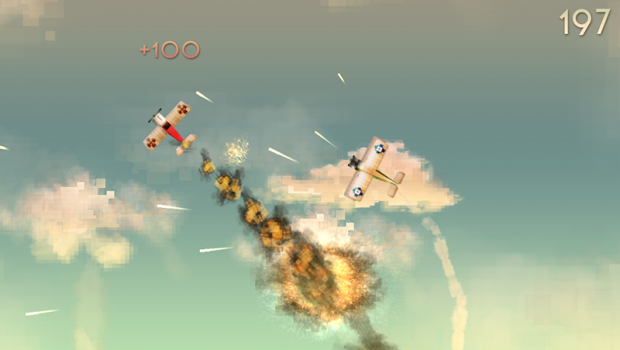 But perhaps more importantly I've added zeppelins!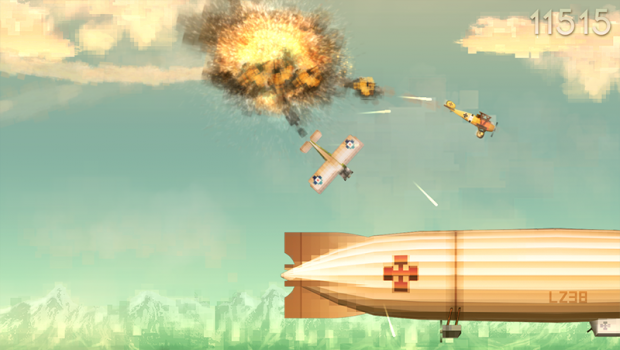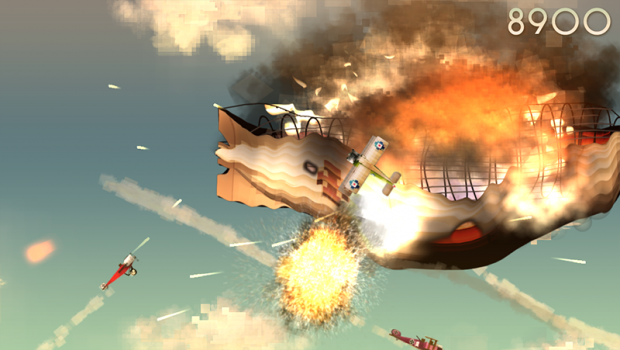 More to come soon!