We have a few different ideas on how we want our monetization model to work, but it's quite clear that we'll be using some sort of free to play model. Now before you stab me with that pitchfork and set me on fire, please give me a chance to explain my reasoning.
So what do we mean with F2P? Pay to win?
For the first public release we'll probably have just visuals (new models, textures and such) & the chance for the player to pay to get a little more variety to the way their characters statistics.There won't be any 'pay-to-win options' and a level 1 character should always be as powerful as a level 100 character. What we want to do with our character development is to give the advanced players the chance to customize their character to better suit their play style. For example a player could want to be faster and he should be able to achieve this with a penalty to some other stat, such as health.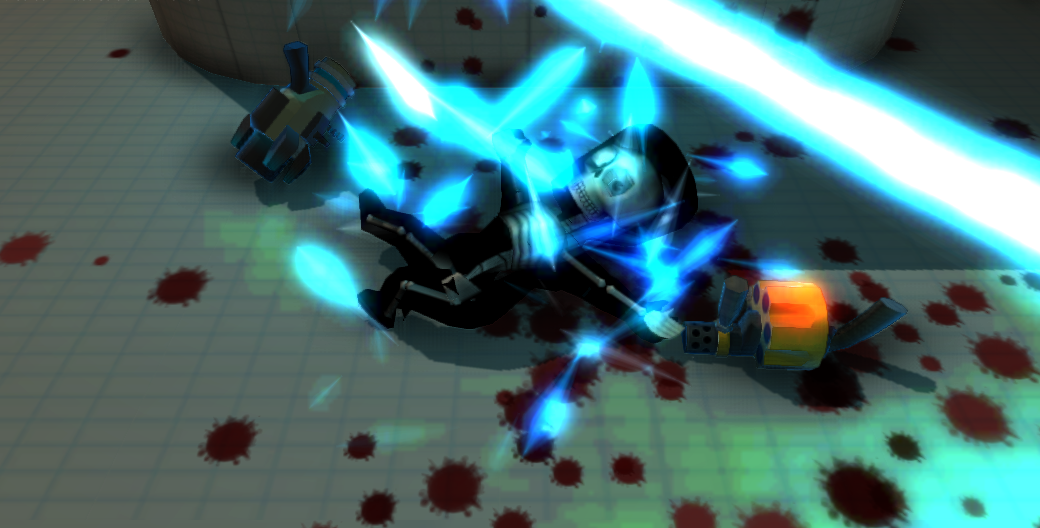 eBola electric shock will be available and painful to all users, no matter how many dollars you give us.
Everything will be unlockable by playing, but to unlock every possible progress tier for every specialized tree would take a very long time. So, we'll give the players the option to buy the skills instead of grinding. Still, players should have a chance to unlock new stuff relatively often without paying, so balancing the system to be fair & profitable will take a lot of work.And oh yes, there will be hats.
Why not just sell it with a set price? Duh.
Well, we could, but I doubt that we'd do too well as we are lacking a large fan following and the skills for large scale marketing. What we could do is find a publisher to cooperate with, but finding one would take time & require contacts we don't have.To run the game we need a certain amount of players & servers to actually make the game enjoyable whenever and wherever. There should always be games running with a decent ping into which players could join & start playing instantly. To achieve this on a premium title would be a lot harder than on a free title.
What other options are there?
How about shareware. That worked for Doom!
Shareware is one of the options we considered for a long time, but for a multiplayer game to separate the players to free and premium users has its own problems.Once we start to make our story-cooperative campaigns we'll probably have the first episode for free and the following ones will be sold as stand alone DLC's. These could also give some sort of new unlocks for the multiplayer.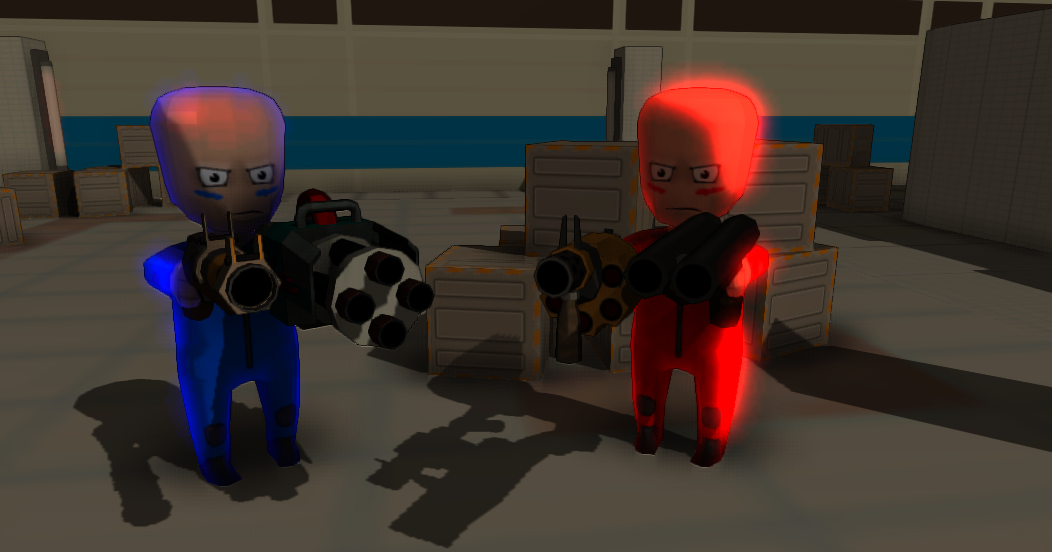 Clones can be bought in a number of different color's to fit with the furniture.
So this is the plan for Reclone?
Free to play shooter with hats?
For now, yes. But that doesn't mean that the plan won't change at some point. We tend to be very agile, so big design changes can be made with a quick timetable if deemed necessary.Ps. We'll be attending Assembly in a few weeks, so give us a shout if you want to have a chat!