After 3 years of work (among other things), I have now released my game, Shark Castle, on Steam.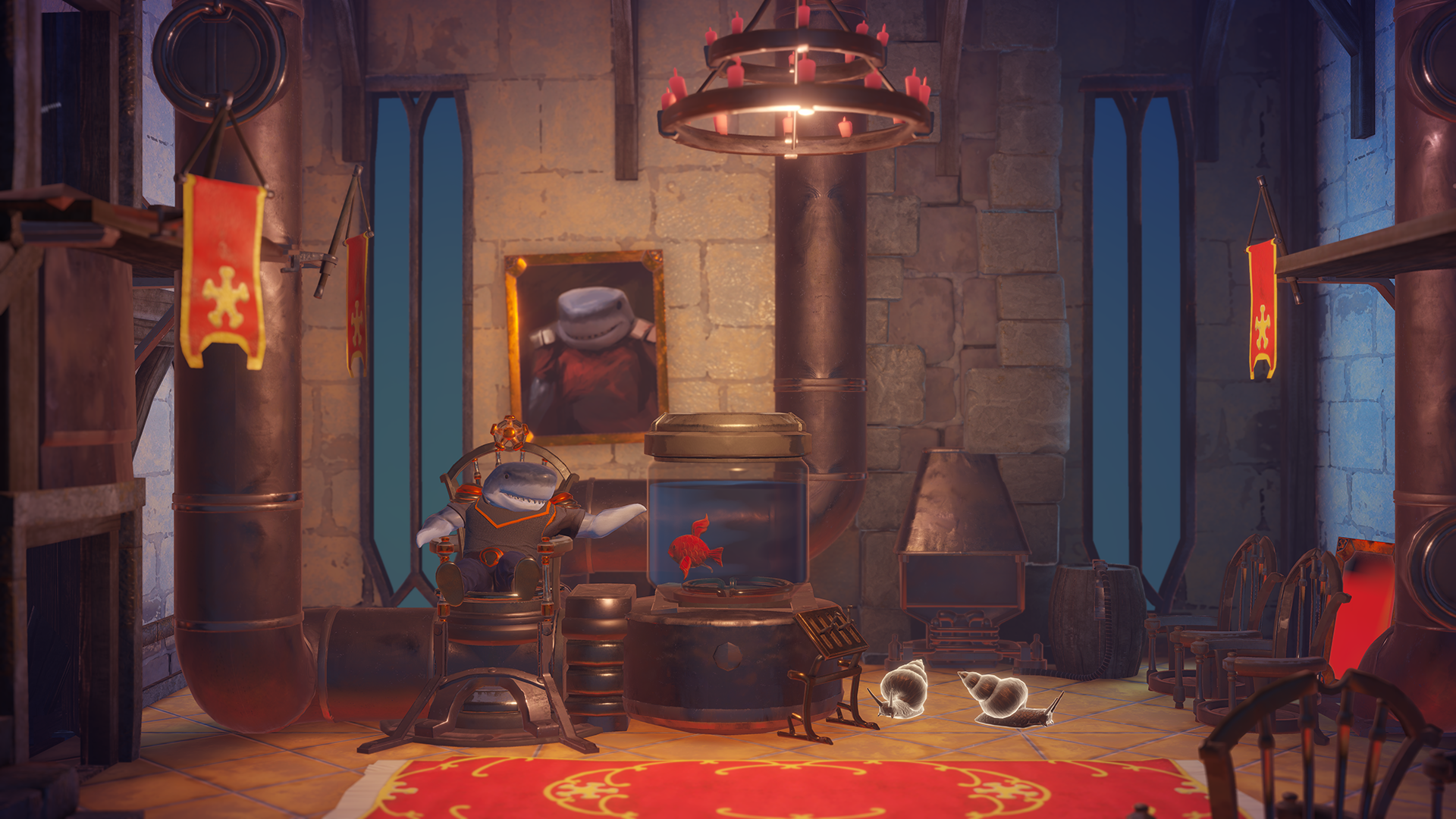 Shark Castle is a puzzle platformer with stealth and RPG elements - where robots patrol, you'll need to navigate toxic pipes to avoid them. Find a way through the castle, rescue your goldfish, and, with a little help from friends, save your home.
Finlay, a shark born into multigenerational wealth, finds himself at the mercy of Damian and his army of robot thugs...