A month ago SEUM demo was released and by now more than 1.5 Million (virtual) deaths are recorded. It really proved that it's a bastard child of Quake 3 and Super Meat Boy.
Today we are proud to announce that "SEUM: Speedrunners from Hell" will be
available on July 28.!!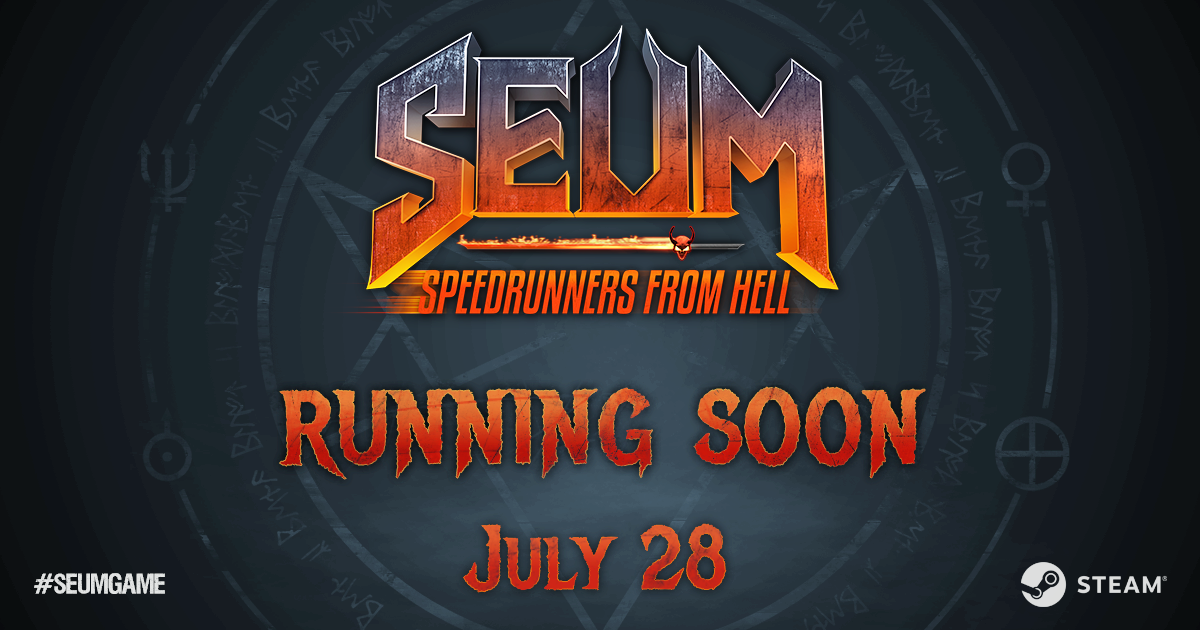 In addition, the closed BETA is nearly finished and keys will be sent out in the course of the next week. The closed BETA will contain all 100 maps of the full game, most of them in their final state.

Thank you all for playing and supporting SEUM! \m/

- Pine Studio team