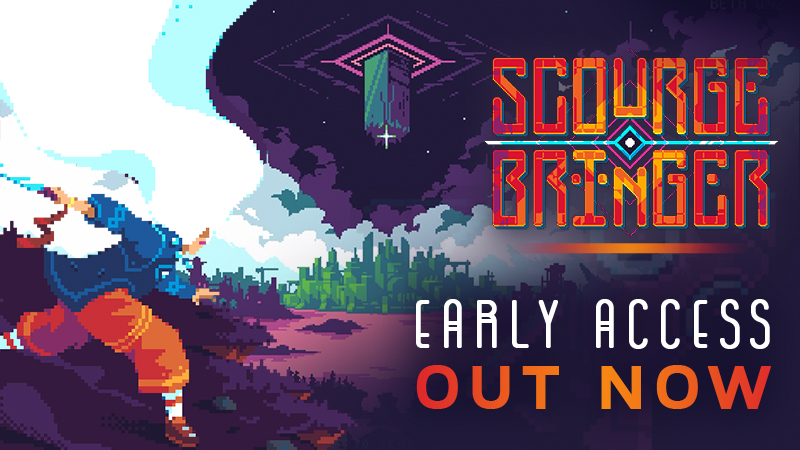 Hello Fated!
We're so happy to release Early Access as of RIGHT NOW!
Discover our brand new animated release trailer:
LAUNCH DISCOUNT: Dead Cells owners will receive an additional -10% discount upon adding ScourgeBringer to their cart (offer available until Feb 13, 2020).
What do you get when you purchase the game right now?
In short: 3 fully completed Realms, a tutorial level, and introduction to lore.
Here is our current roadmap for the continuous updates you will see after the purchase of your Early Access game: Steamcommunity.com

Small hint: more realms and lore inbound!
To all our Alpha testers: thank you from the bottom of our heart. We can't wait to continue rocking the development of ScourgeBringer and hope you'll continue with us on this awesome rockin' journey.
We will still continue to collect and consider feedback throughout our journey over on our Discord.
Cheers,
Trish