Weapons Spotlight!
If you're going to make a game with First Person Shooter elements, it's important that the shooting part works smooth. That's why we're excited to share some of our thoughts behind the weapons in Sanctum 2!
One of the main design ideas behind the weapons in Sanctum 2 is that they should be more skill-based and versatile. Picking your weapons setup in Sanctum 1 was a very important strategic decision, since every weapon had very specific strengths and weaknesses, and some weapons were simply useless against certain types of enemies. We definitely want this strategic depth in Sanctum 2 as well, but we also wanted to make weapons more versatile and give players the chance to do more than just one thing with one weapon, especially with hard practice and skill.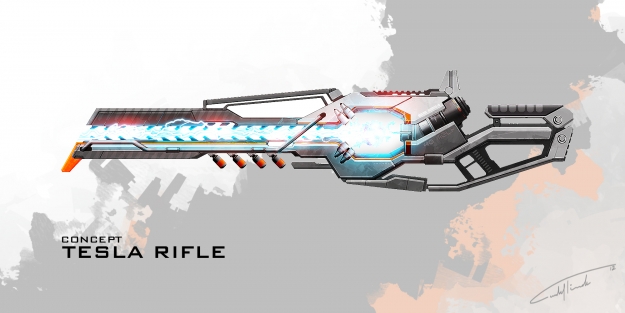 The ETK-Tesla Prototype was an awesome weapon in Sanctum 1, and of course it's going to be a part of your arsenal in Sanctum 2 as well. We wanted to design a weapon that was unique both visually and gameplay-wise, that's comfortable to use but still makes you feel extremely badass.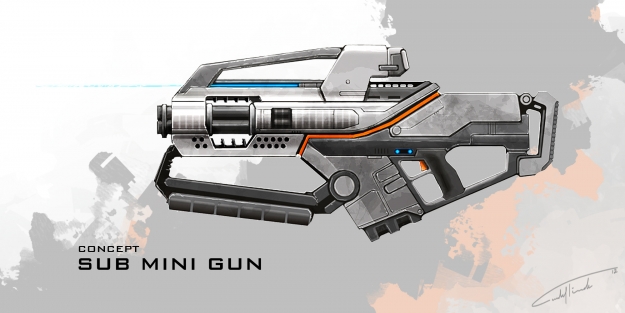 The Sub-Minigun is also one of our more strange creations. We felt we needed another rapid fire weapon next to the Assault Rifle, but we wanted to make it more badass than your everyday SMG. The Sub-Minigun blends features from both an SMG and a Minigun, providing an extremely fast firing rate at close range, but it is also one of Sanctum 2s most versatile weapons. Its secondary fire shoots a long-range plasma projectile that does damage over time to the target it sticks to. This makes it an ideal close-range weapon, but also lets players weaken or kill heavier enemies from afar.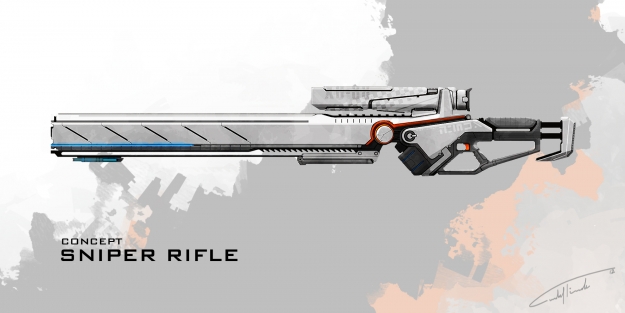 Sniping enemies is way too fun, so we felt like we really wanted a sniping weapon in Sanctum 2. However, we still wanted it to be more than just a high-damage slow weapon. That's why the sniper now has a secondary fire that fires a penetrating bullet that explodes and does damage in a cone behind the first enemy it hits. This makes the sniper both a perfect long-range weapon for heavy enemies, but once you've mastered its secondary fire mode, it can be excellent in taking out more than one enemy at a time as well.
That will be all for this week. Make sure to follow me on Twitter so I get more followers than my friends!
See you next friday,
Kisses and hugs,
Armin Ibrisagic