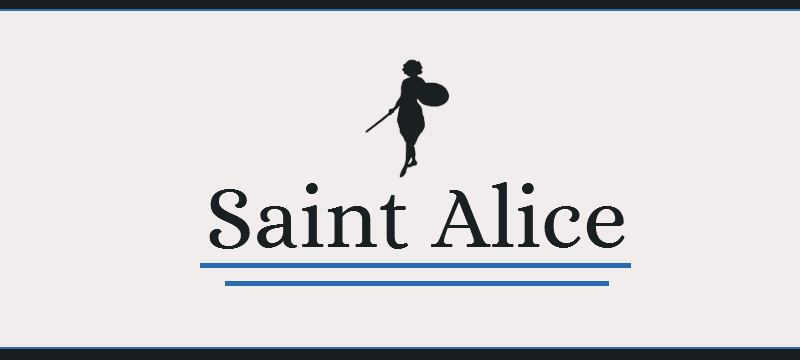 Hey everybody, this is the first entry of the development blog of Saint Alice and as the tradition demands I will use it to explain to you what Saint Alice is all about. Saint Alice is a 2d open world fantasy RPG game with a gameplay heavily inspired by the Elder Scrolls saga but with the cozy looks of a 2d RPGs. The game takes place in the small peninsula of Saint Alice from where it receives its name, a piece of land disconnected from the rest of the world thanks to a combination of difficult access and small economical, political or strategic importance, here the protagonist will start a new life as a war refugee with the player having total freedom of action and the world completely open for them to explore since the mere beginning.

An open massive world composed of different environments, "dungeons" to discover and settlements that puts great emphasis in exploration, freedom and coherence, the world is dotted with landmarks and places to discover and everything is open from the start but nothing is there for the sake of adding more stuff to see and visit, the rich lore of this world allows us to place a great diversity of places in Saint Alice and all of them have a reason to be there, from old ruins to more modern settlements, this world tells its history not only through its peoples or events but through the places, the past and present cultures and societies that dots its landscape and history.
The actual goal of the game is basically to live, or survive, depending on how you play the game in Saint Alice, in the way you intend to, customization and freedom are two very important aspects of the game and one of my main objectives is to let the player decide how he or she will carry on with their lives and build their own narrative in Saint Alice by giving them the necessary tools and freedom to do so, if the player decides to do something in this world and he or she doesn't find any barrier then I will consider it a victory ✌
Saint Alice forms part of a bigger world and a society that has been around 10 years in the making, this world and its society (I consider) has enough deep to distance Saint Alice from the typical "combat-centric" approach that most RPG have, don't misinterpret me, combat plays an important role and it has been in fact one of my major focus but being the "best warrior" is far from being a must and the world doesn't revolve around fighting and killing, neither does a great amount of the quests, events and objectives, here in Saint Alice it is actually possible to live and make a profit from more mundane and less dangerous tasks, maybe prepare yourself for when adventure finally calls, because well, after all it is still a RPG.

But well, I have already talked about to what Saint Alice aspires: Freedom in the way you choose to live in it, but how am I planning to deliver? A cornerstone during the development of Saint Alice is that there must be always at least two paths to the same end, and that's something that I always have in mind while developing, the player must have options and be able to build their own narrative and have a different experience to other players, options when trying to reach a place, options when doing something, when acquiring something, when dealing with anything, customization is another important factor found in different aspects of the way the player can lead his experience in the game and they are various to be able to mention them here but I want the player to be able to choose and create the character they want, to immerse in this world and feel that their character is truly unique, there are no classes and no restrictions in skills, equipment, etc. Beyond a proper strategy, you can use "x" and "y" together, whatever it is a good idea or not, well I want the player to test until he finds the style that most suits him or her.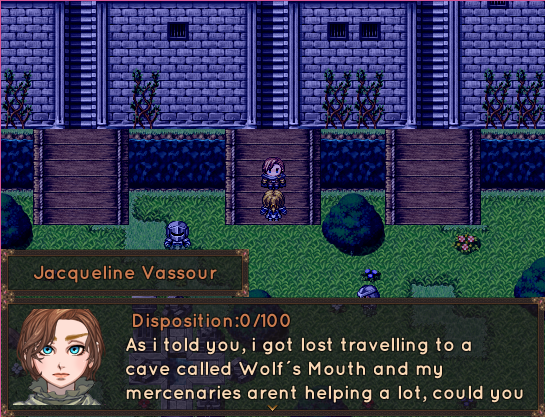 As I mentioned Saint Alice its a world that has been around 10 years in the making and so the amount of information to share is overwhelming for one post, but I will make sure to share some of the basic facts with you here in the blog while letting you to discover the rest of the world in Saint Alice, I want the player to discover Saint Alice with his or her character but still know where he or she is standing, with that I mean the general facts of this world that expands way beyond Saint Alice. Anyway, we see us soon.